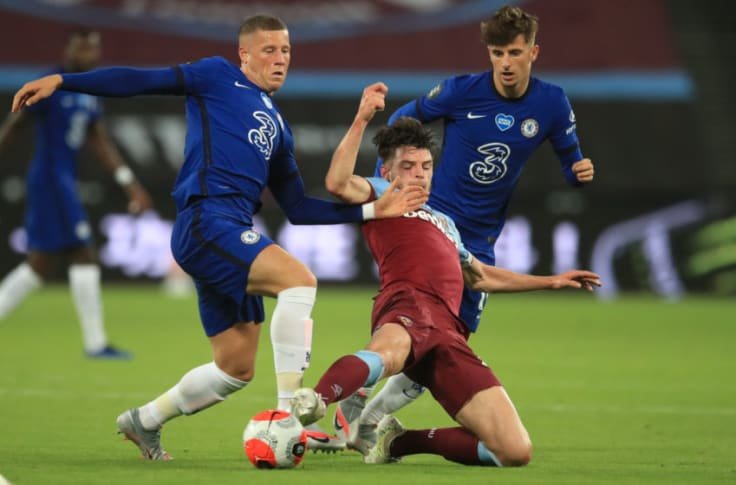 source
Chelsea will move again for Declan rice in the January transfer window, Declan rice still want the move, soon enough terms will be agreed with him. Lampard favour 4-3-3 system he wants a normal central midfielder. I person support the move but I think it should not be more than 50m pounds.
It will be very good binging rice in, but the coach should not make the mistake of selling Kante in a way I think buying rice at now is pointless because they is kante who is very much active. But at times I wonder the reason Lampard likes England player's hahaha.
Lampard should just forget about Declan rice and focus on the players he have now. There is Gilmore, mount, and academy, west ham united won't just allow Declan leave easily in fact don't be surprise if they come up and demand something above 50m pounds.