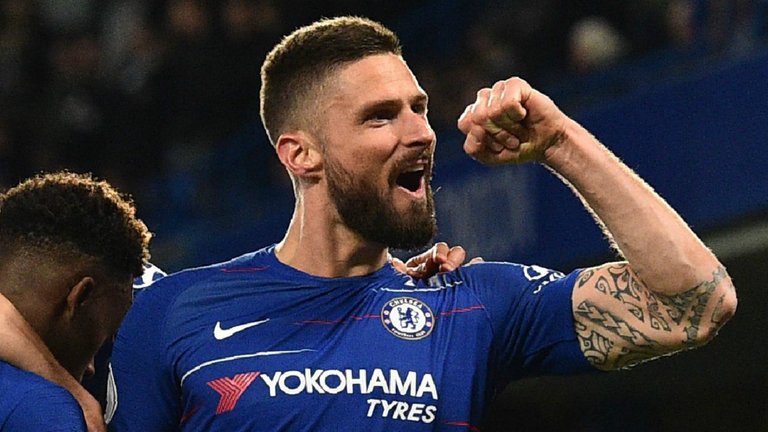 source
The veteran player has found himself lately kept in the dark away from Frank Lampard's team at Stamford Bridge even after doing pretty goodlast5 season, what could be Lampard's excuss if he is been asked the reason for treating him that way. as a matter of fact he his one player that always makes me want to sit and watch Chelsea play any game. in fact the guy is good.
He Giroud even as a France player and from the bench he made France win Portugal and qualify for the nations finals, when in his country he always get featured in matches but i hardly see him playing in his club side this season. Lampared will rather prefer using the likes of Zouma, mount, James and so on.
I won't won't blame the France coach for standing up for his Giroud, because knowing fully how good he is and Lampard keeping him in the dark will only help to spoil his career, so he had to speak up for him. i even heard that the France coach has made it point clear to Giroud to leave chaelsea to secure his place in france national team, this is really bad, they have now put him in some state of confusion because he may not want to leave Chelsea just now or neither will he wants to be out of France national league.
I think its high time Lampard come to his right senses and begin to act real, he should not allow anything be a stumbling block on in his career.