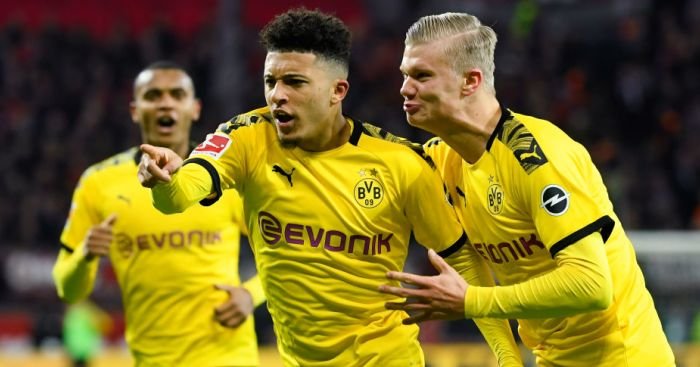 source
Erlin Haalan played very well for Borusia Dortmund last night, the high light of yesterday's premier league games is Manchester City 3-1 win over Everton, with this their lasts winning they were able to gain more points giving Manchester United a very big gap. It seems to me Manchester City have got their minds determined on going for the trophy. I think it is Chelsea FC that will be second in the league table very soon.
Since Manchester united are not even prepared they will definitely go beneath the league table. Talking about the Europa league knock out stage Manchester United are to face Real Sociedad latter today, Ole Gunner is to join some young men in the squad. How I wish he would not sit and gamble the game. He should make changes if necessary. Please if you reading this will be able to get in touch with the coach help me tell him not to for no reason play Maguire and Martial if possible, else they will spoil the game for him.
They have been some latest news from Manchester United you might love to hear, paul pogba is set to move on the next transfer window to real Madrid as cavani set to extend his contract with the club. For me the best part is the fact that they are finally going to sell their most treasured player out, no doubt pogba has done pretty well in the club but I think it is the right time he left so they will be possibilities of allowing other players come into the club and bring new changes.
I just hope tomorrow if I wake up I won't hear news like the management latter changed their mind and still keep him in the club, I am in full support of him going to out of the club. We now have good team but not that good as they are no good defenders.