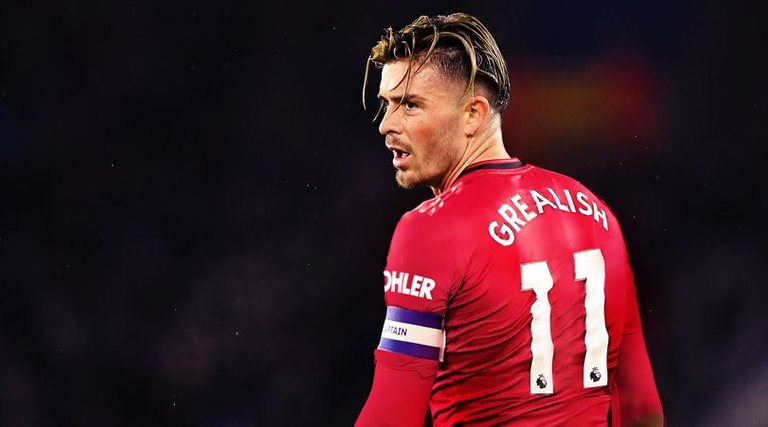 source
Good day all football lovers, will love to share with you the latest transfer news and I will be taking you to the north London derby at old Trafford were Manchester United are looking forward to singing the £60 million Jack Grealish from Aston Villa at the end of the season since Edison cavani has made up his mind not to extend his contract with Manchester United.
Also on the list we see that Manchester United are eyeing Jonny Evans from Leister City because Eric Baily has refused renewing his contract with Manchester United also to give Manchester United A reliable substitute on the bench or during injuries. It will also interest you to know that Ole Gunner wants Cristiano Ronaldo back at old Trafford to make his final debut for the club and does not mind financial obstacles. Man utd are also getting set to sign Pedro Neto from wolves FC.
But come to think of it what better use is he making of the ones showing great potentials on the team at the moment? He dumps the hope of the fans when we think we are at the finish line or are nearing the finish line. I am so very disappointed in Ole style of management. Three seasons in roll he drops out of tournaments in semifinals or quarterfinals. Sad! But all the same I hope and wish all his plans on his mind comes successful.
I agree with the coach, but no need to sign a contract without getting playing time. Look at Lingard the way he's performing at west ham. Ole will waste him, let him go. He thinks Lindelof is better than Baily? Also tottenham hotspur have open their transfer window for Illoris to move to Manchester United, do you think we really need him? You can contribute your suggestion on the comments section.
The question is do you think Manchester United should buy more players or change the coach? What is the best idea to keep the club and make them even stronger than their rivals the Blues, something need to be done now for them to perform well next season.