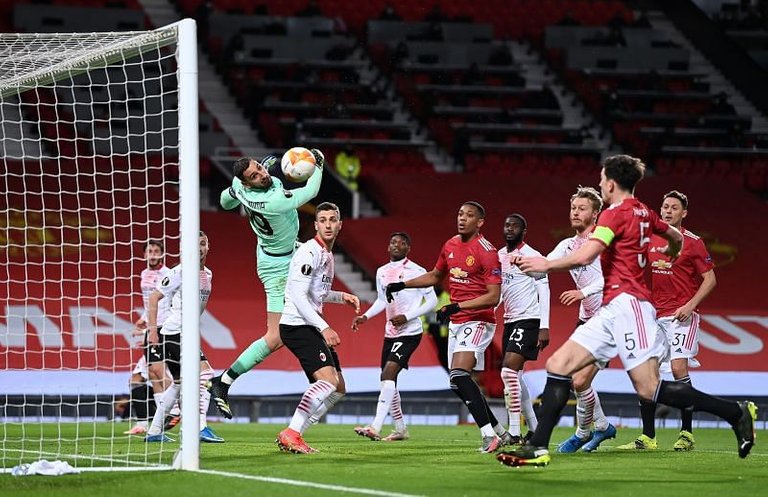 source
Manchester united seems adamant against winning the trophy I thought they would have learnt a lot from their previous matches but no! Instead they are performing bad, just look at what they played last night against AC milan they disgraced we the fans. I said it before that Chelsea will go ahead of Manchester united if care is not taken and that is actually what is happening now. Because Manchester United keep on drawing their games and Chelsea keep winning.
Now it's either they is something the coach is not doing right or the players are not doing what the coach asked them to do. Just imagine the kind of goal Harry Maguire could miss, I can't stop laughing at Harry Maguire after missing such a glorious opportunity. He that will boost and say Manchester United are still in pursuit for the title. On the other hand Dean Henderson's mistake lead to an equalizer by AC milan's Simon Kjaer, though he was good yesterday but he should have been more careful. His costly mistake led to a 1-1 draw at old Trafford with AC milan in the Europa league.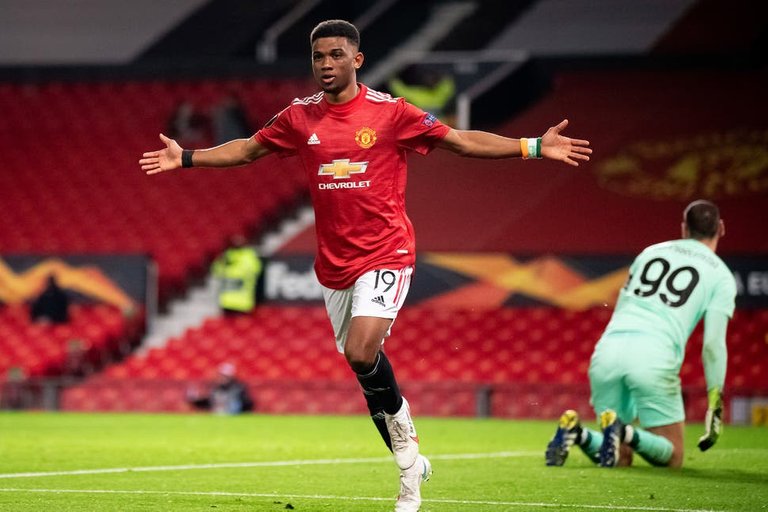 source
On all the sad experience from yesterday's match I will not fail to talk about the good moments, I love the kind of energy Amed Diallo brought to the team. My gosh" I never thought he would have been able to score that goal how did he even do it? Well I suppose he is really good. Three games in, and Amed is already a better header than Rashford and Greenwood (CS7).
It seems to me Bruno Franandez is not happy in the club after I learnt recently that he refuses to sign long term contract with Manchester United. Maybe he feels disappointed that his club-mate aren't working hard enough. But I think Bruno should bear with his team-mates they will wake up eventually, my only hope is whenever they do it should not be too late.