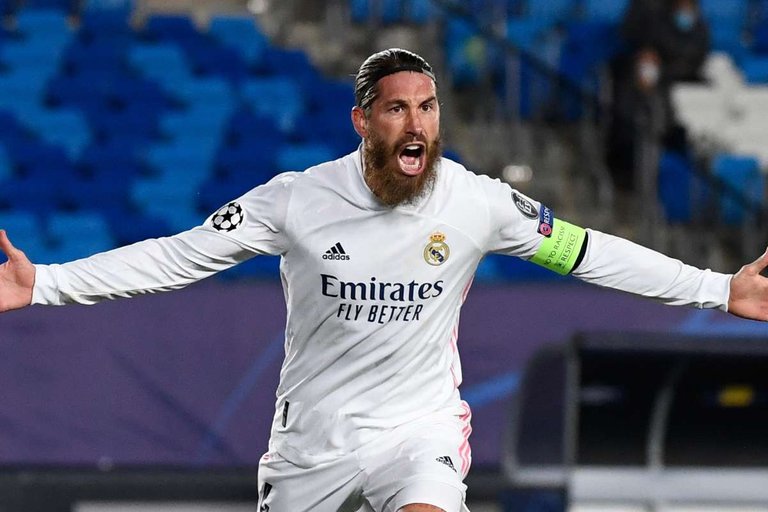 source
Hello guys just as the euro2021 is on going so things are happening in the other side, some clubs have been seriously into making change in their club. so is Manchester United not left out, as though not official but they have been a lot of talks around that Sergio Ramos's has been in talks with United's against his transfer to the club. goo or bad?
We all know that Sergio Ramos's is leaving Real Madrid but coming to united i don't think so, maybe it is just another story, we will have to wait and see who comes in, there are many players we would love to get so United must get on and start buying players now or we will miss out on the top players I hope ole gunner knows what he is doing.
Ashley Young has re-joined Aston Villa on a free Transfer from Inter, this is another great news, am happy for this dude he is now in the top of his game doing really fine. How I wish he was still Manchester United, what a silly wish haha. But have you noticed that most of the players that was sold out of Manchester United will always end up doing better where ever they are been sold to? That is another thing that baffles me why is it so? Is it that while at Manchester United is under an evil spell?
Jesse Lingard will be signing a new contract extension at Manchester United. Many fans are saying it's a welcome news some are saying he should be back as soon as possible, I too don't know on whose side to stand. But if I am asked I will definitely want Lingard to be back at Manchester united, he shouldn't be kicked out so soon we still need him.
Hello thanks for reading through you can drop your comments.
I AM @obrisgold1