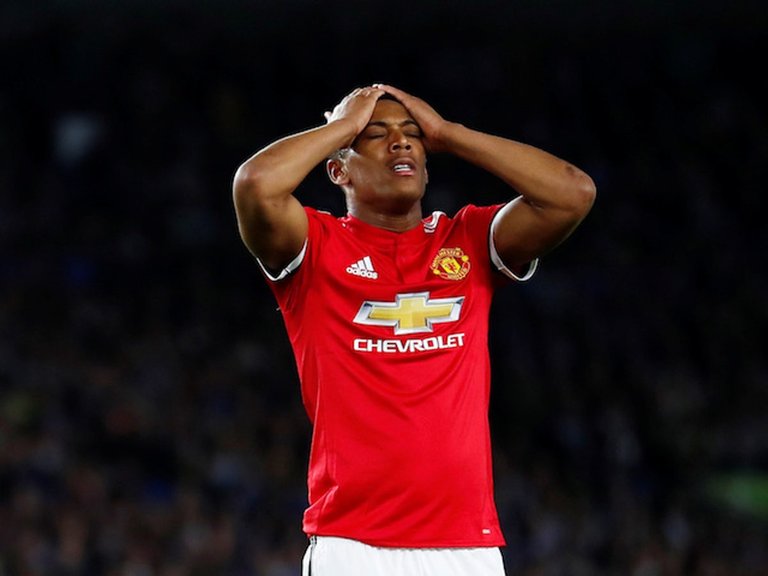 source
Guys I don't know if it's a good news or a bad news, I just got to know from a reliable source that Manchester United Key forward, wait hold on did I just said key forward? Lol well that is what they call him, let me just go straight to the point. Ole Gunner the baby face coach just gave an announcement that Manchester United forward Anthony Martial will be off the pitch for the rest of the season.
Now hearing stuff like this am confused if I should be happy or sad. But why should I be sad? Of cause I am happy, I believe it's all for the best, he should go and improve on his skills, wait I just remembered something is the coach trying to do the same thing he did in the case of Lingard? He gave him on loan to westham united and he is damn good now that the coach can't just wait for his contract to finish for him to return to his team.
If that is what the coach had planned for Martial that is a very good idea. I strongly believe after Martial is out and back after intense training he would will then deserve the name "key forward" lol.. But that is the truth. You need to see the good Lingard is doing for Westham. But I think for returning to Manchester United will be the decision of Lingard, and with the way things are now Lingard may not like to return to Manchester United. With the fear of coming back and be the same old Lingard.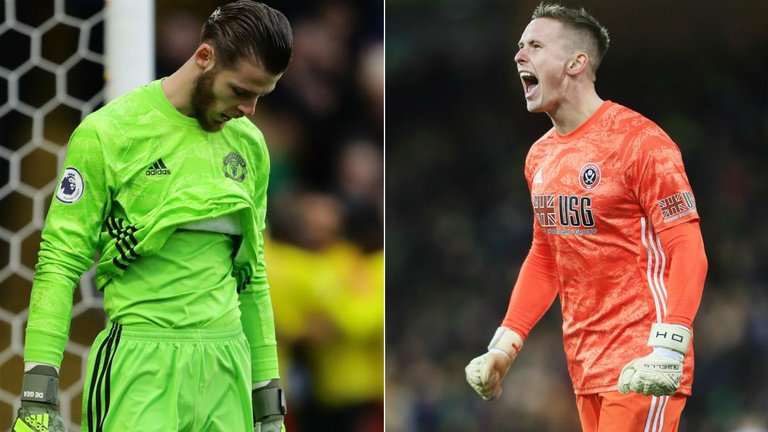 source
THE RACE FOR MANCHESTER UNITED NO1 GOAL KEEPER STILL HOT
Some MFs have forgotten the fact that we raise our heads up as a man United fan today is all thanks to De gea... We don't know how many times we would have relegated, He had the chance to go to Madrid and would have perhaps won the 3 consecutive UCL with them... But he choose to stay back and save our team from Shame and because he's been down with some emotional problems... You-all wants him out.... No goalie I repeat no goalie can do what de gea did for United.
Even Jan Oblak and Marc Andre ter Stegen take him as their idol.... He's the best facing him one on one fastest reflex ever within milliseconds... 14 saves in a single game name it... When de gea came to united he waited for his time and was very patient, he was shaky at the start but later became the best in the world and if Henderson can't be patient he can leave, you can't take de gea loyalty for granted... If he had known these would happen he would have gone to Madrid and won the UCL, Because that Guy deserves everything in football You all saw how Allison conceded goals like water when his CBs were injured... Imagine the kind of defense we have had in those previous years and how he has been at the back of Phil Jones and Chris Smalling and still be collecting Golden gloves appreciate for once...... I'm sure if Dean had a bad game for 2 straight matches you all will ask for his head too, so please let's stop the comparison and see de gea as our number 1.