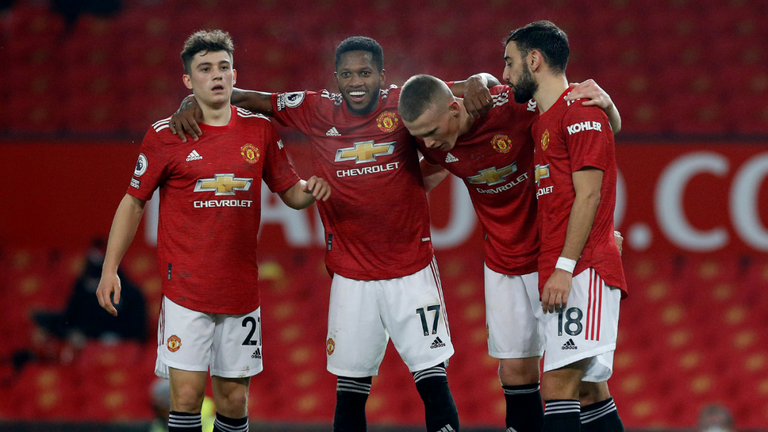 source
Well guys the game last weekend that was played between Manchester United vs West Ham was cool though not much performance from Manchester united during the first half. But second half was ok considering the fact that they was no substitution so far from the coach. We have James and Greenwood playing like kids, they should have some sense, you have it, and it's all about team work they should work in team that the way forward. These guys seems to be playing to score alone without assistance, they are being stingy.
I didn't see too much from Fred it seems he was not in for the match. On a serious note this game is the best Manchester - united has ever played since the second leg no substitute for Manchester United throughout the match. But if I may ask where the hell is Paul Pogba? Or is he not yet out from injury? I think for the past games he has missed if he had played the score and performance will have been different, but he is nowhere to be found. He should just be sold out already. They are players to fit in, he is too prone to injury.
But did you know that the current squad was handling the pressure well? But also making a substitute would have changed the game to the negative. For Luke Shaw he has greatly improved he was superb in yesterday's game. Most especially the moment he sidelined two West Ham players and brought out his dribbling skills. I wander what the coach had spoken to him about that has made him step up his game.
Manchester United's midfield maestro, Paul Pogba is 28 years old today lets wish him well even if he is always making us talk, not giving us what we wanted. I wish him well and all his family members I pray God give him the strength to play good football and win for us all.