Pogba the record breaker...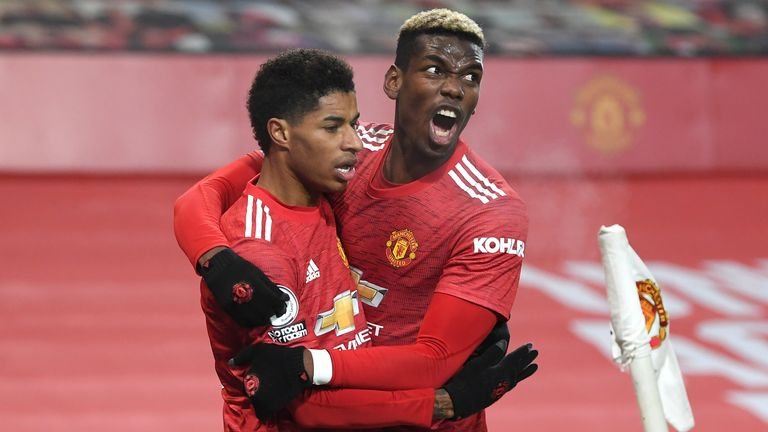 source
Good evening guys, finally the long awaited tournament has started, I am talking about the premier league well all seems to be going on well with them, which is what I love most about this season. Most clubs went in for thorough rehabilitation and Manchester United is not left out, they too really made a huge changes this new season and I am sure it will pay off. So far we saw some brand new players joining the team, we have Jadon Sancho, and Verane. With some other players that went for short term transfer Phil Jones and Lingard all back at Old Trafford.

source
The match last Sunday that saw Pogba breaking records in premier league as the first player to ever play first premier league match single handedly making 4 assist. It would have been four assist and one goal but unfortunately it wasn't for him, but he really showed us his capabilities, we have rumors that the French man might want to extend his contract in the club following his recent starts and caliber of players now in the club.
I see the team excelling this season no doubts, I won't want to say much but let me just say this to whom it may concern that this season Chelsea FC should go after the organizers of the league and beg them not to let them come in contact with the devils this season, because if that happens so many fans will defect from the club, haha. That is the bitter truth, with the way united boys are at the beginning of the season I wonder how they will be when we go deeper.
Just this afternoon they played match with Burnley, it was a friendly game and was played indoors. They trash Burnley 3 goals to 1. This is to show you how prepared the boys are. And they are not ready to take it easy on no one, be it friendly games or not they are just there to score more goals. Just some hours ago Martial, Lingard and Fred on the scoresheet for United against Burnley. A very good workout for Sancho, Varane not in the squad but we have our man back another long-absent central defender; Phil Jones just arrived at the club. It's as if I can tell the winner of this season premier league. lol.
Guys Arsenal on the other hand are really going down. I don't know who to put the blame on, is it the coach or their lack of good and experienced players? Well I pray they come back on their feet and fight back. Up Manchester United!!!!
---
---