Sports review this afternoon 💥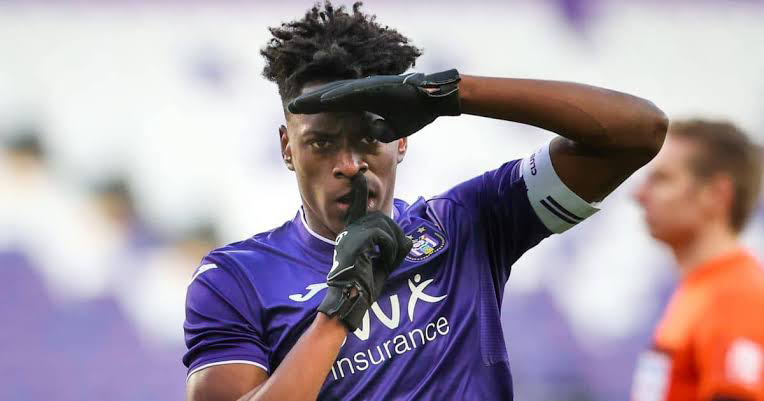 source
Good morning fam, how are you all doing? its very cool over here, and I love it just like this, hope you are following the performances of the teams on the latest pre-season matches? so far I saw that some are ready for next season while some are still yet to...
while some other teams are still buying new players, Arsenal just added one new player to the squad. Albert Sambi Lokonga is now an Arsenal player. He has finally arrived at Arsenal, a very big Welcome to Arsenal, Lokonga. me in particular am looking ahead to a brighter future with you in the club.
Before I forget, am wishing all my Muslim brothers and sisters a happy SALAH celebrations. I was shown love over here by some Muslim brothers, yesterday I ate lots of meats. and to add to that my birthday was yesterday, some friends took me out and spoil me with lot of food. I was happy you can still celebrate me show me love here its not still late hahah.
Did you watched Manchester United vs Derby play? it was cool I mean the performance from United was amazing that was a very good start. and the whole squad was not in attendance. just wandering how it will look like if they have the full squad in the game. you know what? it is not just all about buying world best players to the club, but it is about putting them the right places they should be. I just hope that OLE Gunner wont be confuse on who to use and when to. when the time comes.
Manchester United are yet to make a Make Final Decision On Dean Henderson & David De Gea No. 1 Spot Battle, I see no reason those two battle for number one position hahah. they should just shun all that and concentrate on winning.
still waiting for the season to start in full. once again happy SALAH to my Muslim brothers and sisters.
I am @obrisgold1
---
---