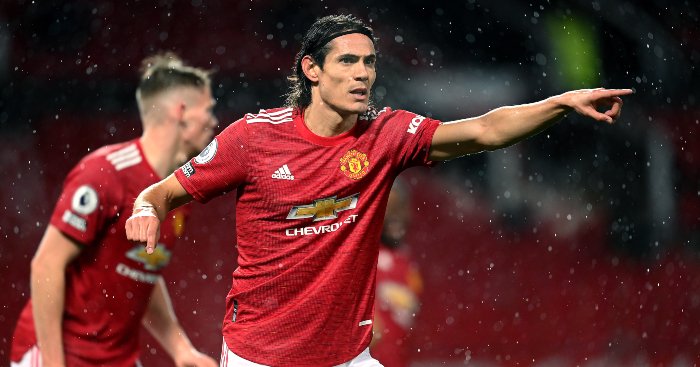 source
Manchester United on Sunday had a stunning comeback to win Southampton 3-2 at St. Mary's on last week.
Jan Bednarek and Ward-Prowse were struck from dead ball situations as they put Ralph Hasenhuttl's men in a very bad place, but my ever super-sub Edinson Cavani's who played well, score wonderful goal with his head, scoring two goals and one assist to send United back with a free ticket into the top half.
United fight when it came to the hosts' physicality and defensively they had problems dealing with Southampton's direct service in the final third. Set pieces continue to be one of their most obvious weak spots.
my eyes was on Ole Gunnar Solskjaer, he looked like a shell of a man getting to the end of the first half and rightly so, i immediately understood he didn't event had an alternative. The whole marking that he refuses to drop, cost the Red Devils the first goal, but thankfully for him, the changes he made at second half, am talking of when he brought in Cavani, he helped man Utd fight their way back into the game.
David de gea was having a bad day, as he couldn't control his area for the opener, he should have done well with ward's free kick. harry maguire did well but his too slow.