United girls follow footsteps of their men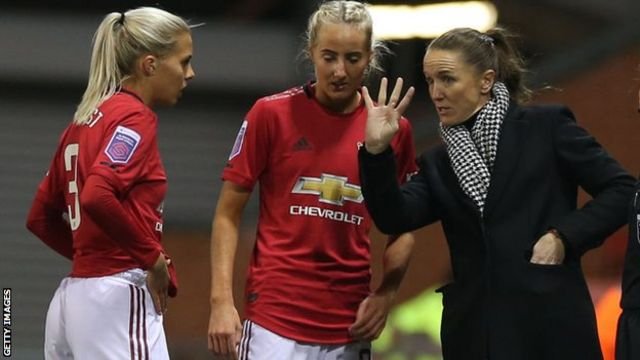 source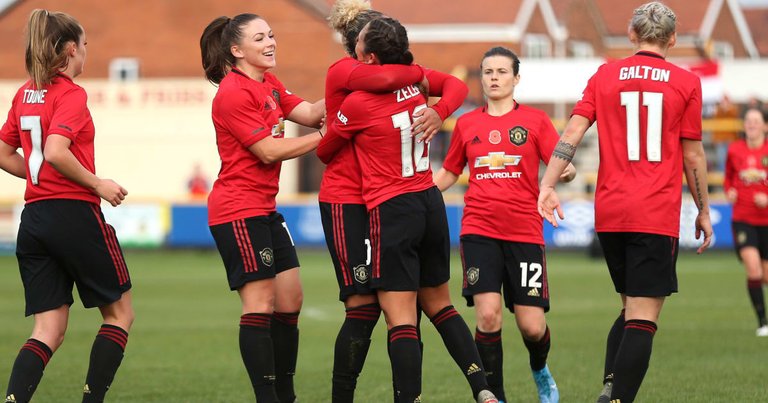 source
Good morning friends and fellow sports lovers. how is it up with you? I just hope all is well. we are now fully in the premier league and with what have been happening so far has made me understand that this season is not gonna be business as usual, so many clubs are trying hard to set up very good squad that will not be easily defeated. and almost all the teams this season are eyeing the premier league title which is why this season will fun filled. we will be seeing the best from most of the players that might shock you and me, so lets be ready for surprises,😂.
This season so many clubs made huge transfer deals but do you know Manchester united made the best transfer? no doubts and they are other big transfer deals to come next transfer window. its as if the title this season are for the red devils. well before I get crucify me🤣, but hell yeah that is true if you take a look at the whole thing technically.
I watched the pre-season games that Manchester United females played with Rangers and the girls beat them with 5 goals to Nil, the girls just like their boys are not smiling at all they give it hot to whoso ever comes their way. you need to see the way the girls where on fire. the Team played really well, it was Great to see them score great goals with ease. it was also Great to see Fuso and Galton fully fit and raring to go this season! Brilliant young talents we have at United but as a fan I just hope we don't sell any of them.
I think Zelem should get an England call up. She is a talented player, guys Manchester united always just finds a way to make people's day happier, for me Zelem is the Bruno of the Women's team or maybe Bruno is the Zelem of the Men's team 😁, so twisted🤣, she just got what bruno has, I wonder if they are drinking from the same cup.🤣🤣. MARCK SKINNER please we need more forward players. the girls did well but I still think they should work more on their ball control.
The female team are following the footstep of the male, and that is how it should be. the boy should not be ahead while their girls be behind no, they should be working the same line. congrats to the girls. up Manchester United. one love!!
---
---