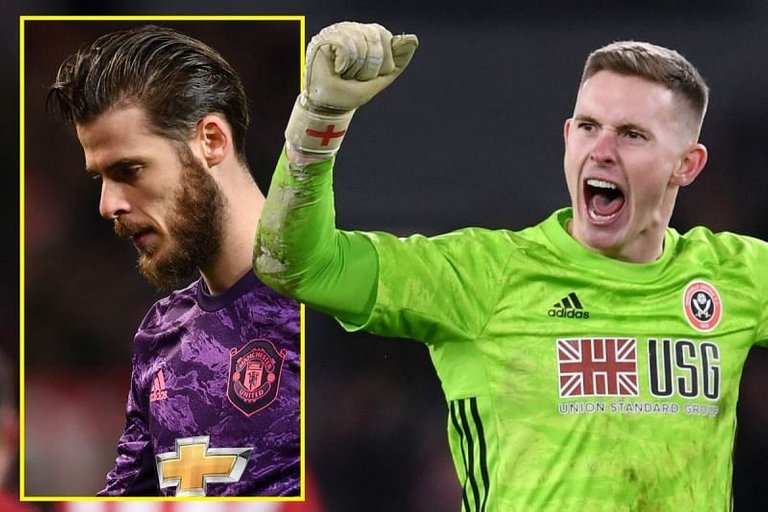 source
This weekend there will be a match between Manchester United vs. Chelsea the two rivalry clubs, am here at my own corner trying to make reasonable predictions about the match, it's not going to be an easy game I see red devils emerging the winners, but so many people will still want to argue with me. Well, that's the fact, with the positions that we are now. I think we can win Chelsea hands down. They should be warned not to underestimate Man U, else they will be shocked the outcome.
They have Abraham we have Rashford and even more, as at now can't even tell which team is in a better form now but all the same Manchester United are going to have the upper hand. Hearing recently of the coach decision in selling out De Gea, I don't think it's the right idea, Stop establishing this kind of comparison. De Gea is still far better than this guy. De Gea is a monumental goalkeeper. It's because he is playing side to some bad defenders of the kind of Maguire that he displays some flaws due to be covered by the defenders themselves.
De Gea does all what he can. Look some parades form. It's sensational.
The defenders always gather in one place leaving the adverse players free, no control of their own surface, generally leaving dangerous balls cross. Too much laxity.
Just look what Ruben Dias is doing. He will never let you first be in the ball. For me De Gea is doing well and shouldn't be out of the game with Chelsea. He still remains the number one keeper in England and should not at all be compared.
Am wishing a Happy belated 29th birthday to Phil Jones. Happy birthday brother though it's late but I must wish you well as you add another year to your age. I hope and pray for all the good things of life to continue locating you Eld bountifully Jones.
I remain @OBRISGOLD1