MESSI MATCHES MARADONA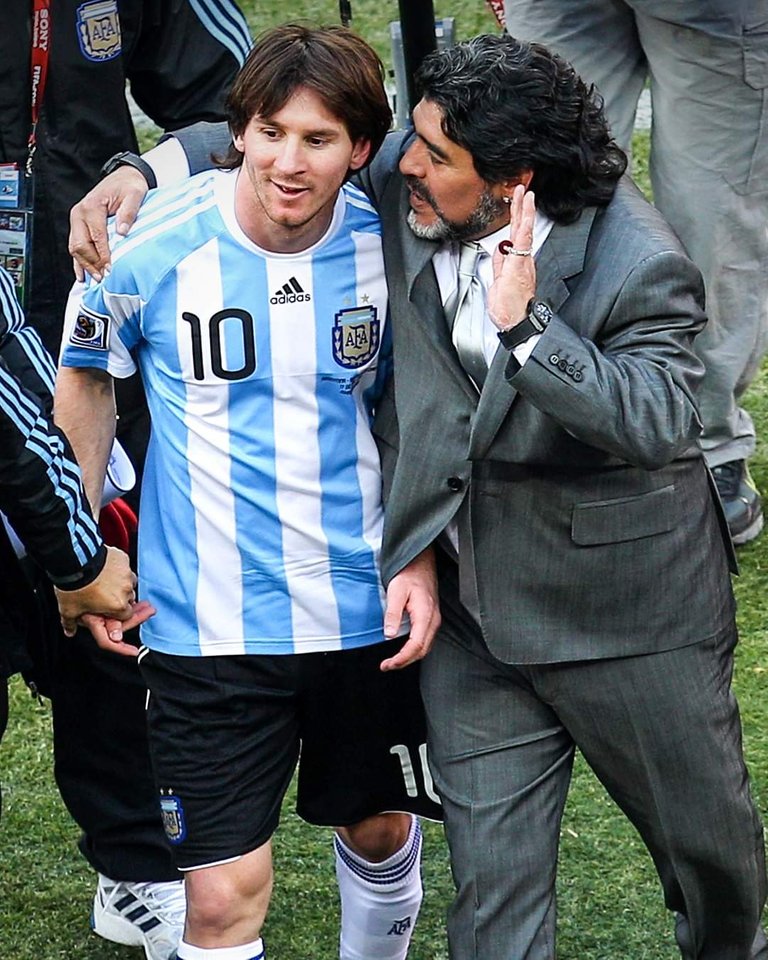 source
G'dday tribe,call the above title MMM.🙂
Greetings from the thrills and spills of the ongoing World Cup in oil rich Qatar.
Virtually all the usual suspects that attend World Cup competitions, qualified for the mundial. Two that dropped out are Italy of Europe and Nigeria of Africa. These two teams bring something unique to the table each and every time they come, though Italy has been by far the most successful.
Another talking point is the fact that the two most talked about players in world football are both in attendance with Portugal and Argentina respectively; thus many see it as a competition between the genius,and record Balón d'Or holder,Lionel Messi of Argentina and Portuguese legend and superstar, Cristiano Ronaldo.
Breaking away from that,my focal thrust here is on Lionel Messi, who captains the Argies. They suffered an upset in their first match of the World Cup as they were humbled 2–1 by Saudi Arabia. It was the Argies who drew first blood however and it came by the boots of no other person but the "little Argentine" as some call him Lionel Messi.
This meant their second match gained more importance and it was the Argies up against Mexico. Once again the skipper scored his side the first goal as they clinical dispatched Mexico 2 nil. That goal by Lionel Messi put in proper perspective means so much more.
It means he has scored 8 career goals in the World cup, which ties him with the Argentine great,and one who Messi idolizes, Diego Amando Maradona. It would be interesting to see if he can go ahead of his idol as Argentina continue their journey. Next up is Poland, not an easy test by any means. We look forward to that.
Meanwhile, it's a worthy recognition for Lionel Messi,who arguably continues blazing a trail like no other in his generation.
My tributes.
Cheers
---
---