Tengan un cordial saludo, apreciada familia #hive; en esta oportunidad presentamos un pequeño, pero significativo recorrido por el mundo #olimpico venezolano, indicando los primeros atletas en incursionar en esta justa universal y las primeras medallas obtenidas; medallas ganadas con gallardía, esfuerzo y mucha dedicación puesta en práctica por todos nuestros #deportistas; participando algunos de ellos sin el apoyo de su País. Así es mis #amigos, es lamentable, que en ocasiones, nuestros atletas tengan que participar en algún evento deportivo, y no puedan contar con el apoyo de los representantes de su pais; sin embargo, el atleta con mucho orgullo, lleva nuestro tricolor patrio a los mal alto del mundo, obteniendo premiaciones con mucho mérito. Pero, no nos detengamos, síganme los pasos y vamos a la acción.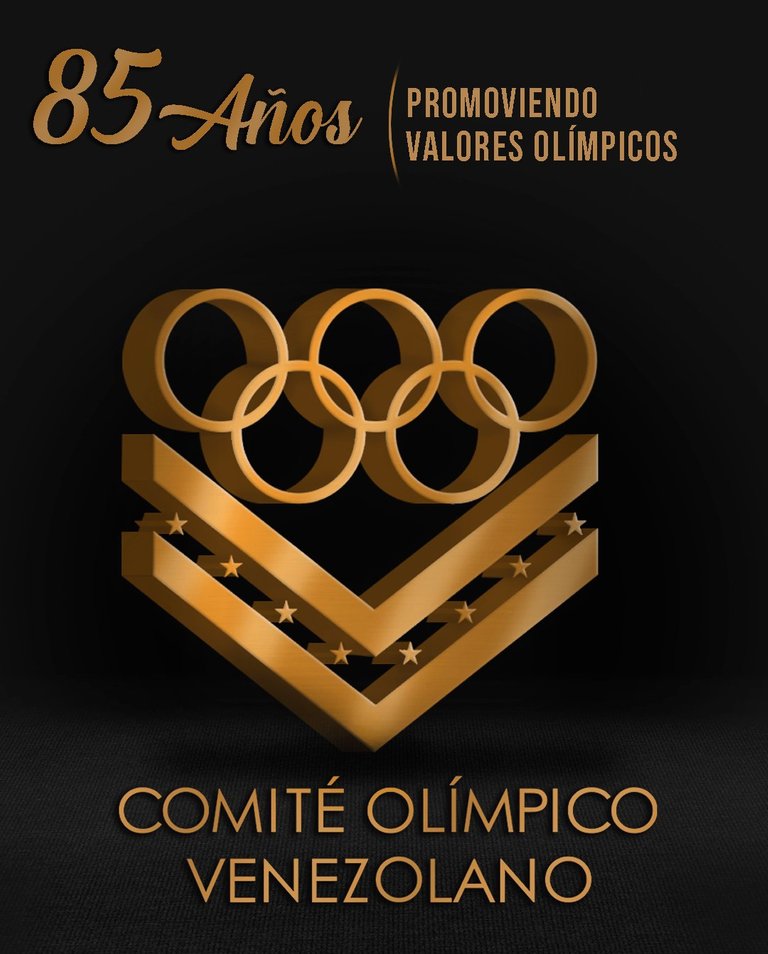 Fuente-Source
Kind regards, dear #hive family; This time we present a small, but significant tour of the Venezuelan #olympic world, indicating the first athletes to enter this universal fair and the first medals obtained; medals won with gallantry, effort and a lot of dedication put into practice by all of our sportsmen; some of them participating without the support of their country. This is my #friends, it is unfortunate that sometimes, our athletes have to participate in a sporting event, and cannot count on the support of their country's representatives; However, the athlete with great pride, takes our national tricolor to the highest evils of the world, obtaining awards with great merit. But let's not stop, follow in my footsteps and let's take action.

Los juegos olímpicos son una justa universal, donde intervienen atletas de todo el mundo en sus diferentes disúplicas, tales como, en el caso de Venezuela, #baloncesto, #taekwondo, #ciclismo, #atletismo, entre otros; y donde se ha tenido mayor éxito, en el #boxeo, donde se obtuvo por vez primera una presea de oro olímpico.
The Olympic Games are a universal fair, where athletes from all over the world take part in their different pleas, such as, in the case of Venezuela, #basketball, #taekwondo, #cycling, #athletics, among others; and where it has been most successful, in #boxing, where an Olympic gold medal was obtained for the first time.

Es válido mencionar, que no todo atleta puede asistir así nada más, sino que debe cumplir una serie de pasos clasificatorios para tal fin, como por ejemplo, recuerdo, que para las olimpiadas de #Barcelona92, nuestra selección venezolana de baloncesto, debía asistir al #preolimpico en Portland Estados Unidos,con el objeto de clasificar a dicha justa; donde nuestro equipo hizo historia, quedando subcampeón y por ende clasificando, por ello fueron los llamados #heroesdeportland.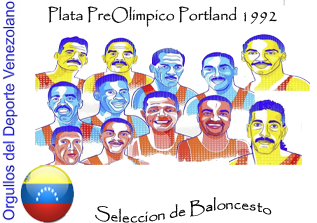 Fuente-Source
It is valid to mention that not every athlete can attend like this nothing else, but must complete a series of qualifying steps for this purpose, such as, I remember, that for the #Barcelona92 Olympics, our Venezuelan basketball team had to attend the #preolimpico in Portland United States, in order to classify said fair; where our team made history, being runner-up and therefore qualifying, which is why they were called #portlandheros.

Por otra parte, debido a la situación de #pandemia que aún aqueja a todo el mundo, los juegos olímpicos #Tokio2020, como es bien sabido fueron suspendidos para este 2021; en vista de ello, sólo esperamos que nuestros atletas criollos puedan superar lo ocurrido en Río 2016; donde se obtuvieron 2 medallas de bronce en las disciplinas de #Boxeo y ciclismo; y una de plata recibida en la disciplina de #atletismo por Yulimar Rojas. Sin embargo, la idea es igualar o superar lo que hizo Rubén Limardo en Londres 2012, donde #Venezuela recibió la presea dorada en #Esgrima.
On the other hand, due to the #pandemic situation that still afflicts the whole world, the # Tokio2020 Olympic Games, as is well known, were suspended for this 2021; In view of this, we only hope that our Creole athletes can overcome what happened in Rio 2016; where 2 bronze medals were obtained in the disciplines of #Boxing and cycling; and a silver received in the #athletics discipline by Yulimar Rojas. However, the idea is to match or exceed what Rubén Limardo did in London 2012, where #Venezuela received the gold medal in #fencing.

Para conocimientos generales, es de hacer notar que #Venezuela, por medio de su Comité Olímpico, participó por primera vez en la historia, en los Juegos Olímpicos de Londres 1948; y hasta la fecha se ha obtenido 3 medallas de oro, 4 medallas de plata y 10 medallas de bronce. En lo que respecta a las preseas doradas, #Venezuela se encuentra en el sexto lugar en #AmericaLatina con 3 medallas.
For general knowledge, it should be noted that #Venezuela, through its Olympic Committee, participated for the first time in history, in the London 1948 Olympic Games; and to date it has obtained 3 gold medals, 4 silver medals and 10 bronze medals. With regard to gold medals, #Venezuela is in sixth place in #AmericaLatina with 3 medals.

Historia Olímpica-Olympic history
#Venezuela es un país aguerrido, productor de grades atletas que llevan con orgullo nuestra Bandera por todo lo alto, cada uno de ellos van imponiendo y rompiendo récord, ya sean regionales, nacionales e internacionales, lo importante es que no se amilanan y se crecen ante las adversidades, vamos hacia adelante venciendo y cada día se superan asimismos. Por ello todo lo que antecede es ejemplo de ello, y lo que viene a continuación, lo corrobora.
#Venezuela is a fierce country, a producer of great athletes who proudly carry our Flag in style, each one of them imposing and breaking records, be they regional, national and international, the important thing is that they do not get intimidated and grow In the face of adversity, we go forward winning and each day we overcome similarities. For this reason, all of the above is an example of this, and what follows corroborates it.
Primer Venezolano en Participar
First Venezuelan to Participate
El primer venezolano en participar en los Juegos Olímpicos, fue el ciclista trujillano Julio César León el 29 de julio en Londres 1948, quien quedó de cuarto lugar, y a falta de solo 5 metros de la meta, se le escapó de las manos la medalla de bronce, la cual pudo haber sido la primera en obtenerse. Fuente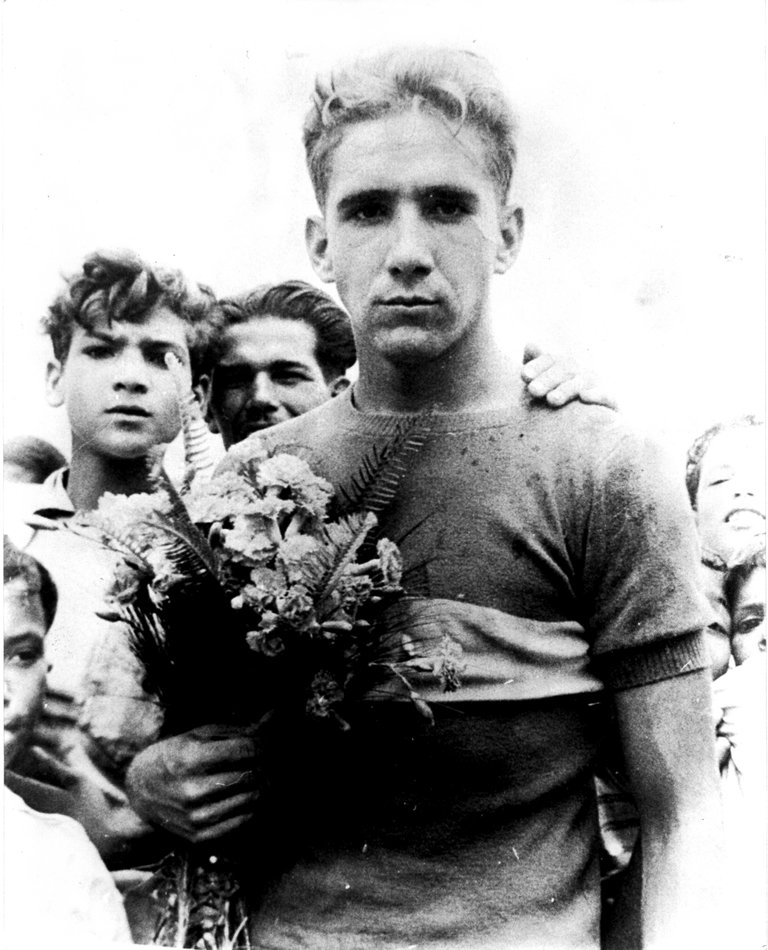 Julio César Leon
The first Venezuelan to participate in the Olympic Games, was the Trujillo cyclist Julio César León on July 29 in London 1948, who came in fourth place, and with only 5 meters from the goal, he escaped from the hands the bronze medal, which may have been the first to be obtained. Source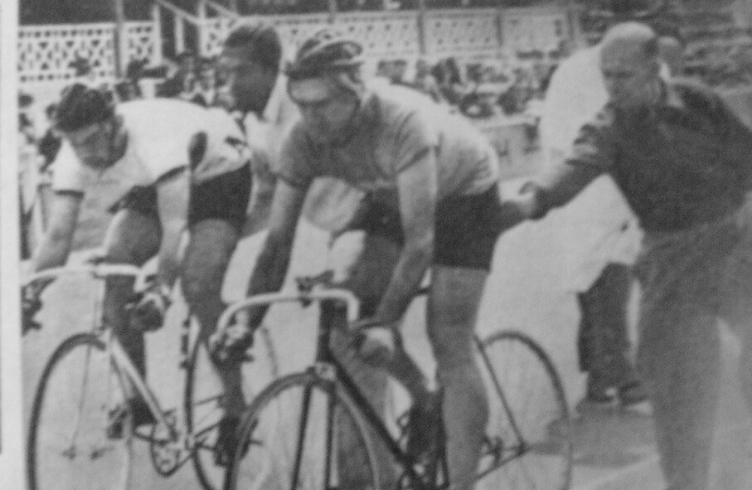 Julio César Leon
El atleta no obtuvo el apoyo de parte de las autoridades de la Federación Venezolana de Ciclismo, sin embargo, para el momento, la Embajada británica en Caracas le facilitó el viaje a las olimpiadas. La bandera que utilizó la elaboró su esposa con la tela que él mismo compró. Fuente
The athlete did not obtain the support of the authorities of the Venezuelan Cycling Federation, however, for the moment, the British Embassy in Caracas facilitated the trip to the Olympics. The flag he used was made by his wife with the fabric he bought himself. Source

Primera Medalla de Bronce
First Bronze Medal
El atleta Asnoldo Devonish, en las Olimpiadas de Helsinki 1952, participó en la competencia de salto triple. En la fase eliminatoria, fue incluido en el grupo A. Obtuvo el segundo mejor registro global de la fase eliminatoria con 15,24 m, clasificando a la ronda definitiva; adjudicándose en la fase final la medalla de bronce al saltar 15,52 m en su segundo intento. Fuente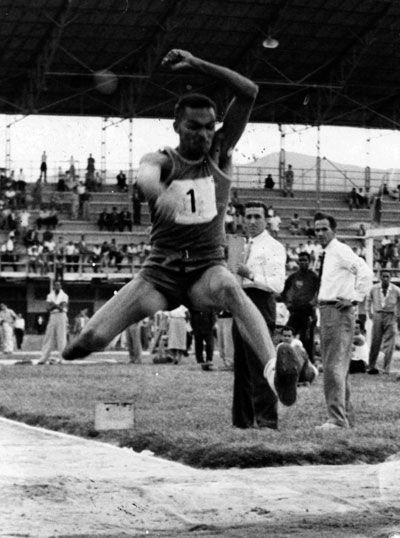 Asnoldo Devonish
The athlete Asnoldo Devonish, at the 1952 Helsinki Olympics, participated in the triple jump competition. In the elimination phase, he was included in group A. He obtained the second best overall record of the elimination phase with 15.24 m, qualifying for the final round; winning in the final phase the bronze medal when jumping 15.52 m in his second attempt. Source

Primera Medalla de Plata
First Silver Medal
El 31 de julio en los Juegos Olímpicos de Montreal 1976, el boxeador Pedro Gamarro en la división wélter (-67 kg) se enfrenta al alemán Jochen Bachfeld, obteniendo la medalla de plata. Pedro Gamarro fue recibido en Venezuela como un héroe nacional. Fuente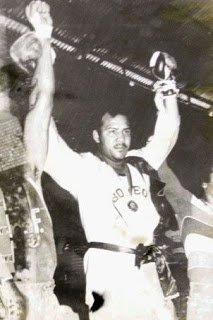 Pedro Gamarro
On July 31 at the 1976 Montreal Olympic Games, boxer Pedro Gamarro in the welterweight division (-67 kg) faces the German Jochen Bachfeld, obtaining the silver medal. Pedro Gamarro was received in Venezuela as a national hero. Source

Primera Medalla de Oro
First Gold Medal
Con mucho orgullo, el 26 de octubre en los Juegos Olímpicos de México 1968, el boxeador Francisco "Morochito" Rodríguez en la división de los 48 kilogramos se enfrenta al surcoreano Yong-Ju Jee, ganando la primera medalla de oro de Venezuela. Este boxeador héroe venezolano, con total orgullo, luego de 52 años de su hazaña, felízmente muestra la presea dorada ganada golpe a golpe. Fuente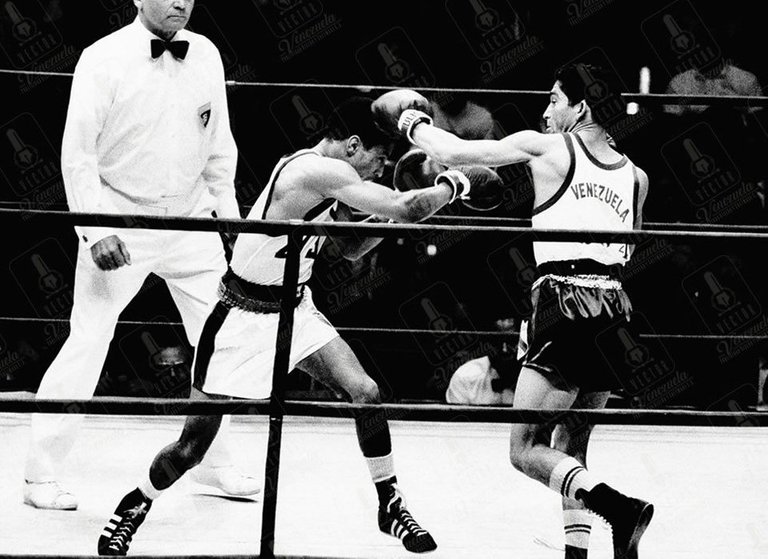 Francisco Morochito Rodríguez
With great pride, on October 26 at the 1968 Mexico Olympic Games, boxer Francisco "Morochito" Rodríguez in the 48 kilogram division faces South Korean Yong-Ju Jee, winning the first gold medal of Venezuela. This Venezuelan hero boxer, with total pride, after 52 years of his feat, happily displays the gold medal won blow by blow. Source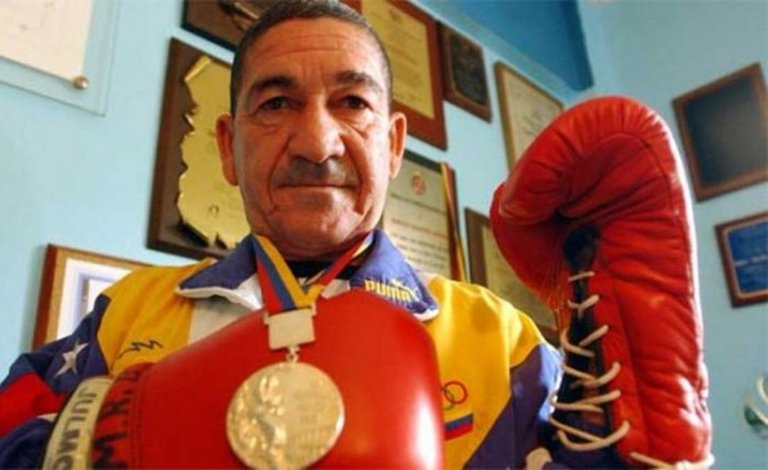 Francisco Morochito Rodríguez

Primer Atleta en Participar en Olimpiadas de Invierno
First Athlete to Participate in Winter Olympics
El 11 de febrero de 1998, la atleta venezolana Iginia Boccalandro, participa el los Juegos Olímpicos de Invierno de Nagano 1998 en la competencia de luge o trineo ligero, con un tiempo total de 3:39.317, ocupando la posición 28. Fuente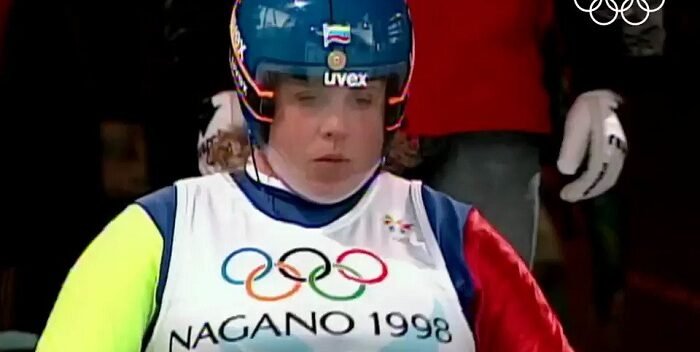 Iginia Boccalandro
On February 11, 1998, the Venezuelan athlete Iginia Boccalandro, participated in the 1998 Nagano Winter Olympics in the luge or light sled competition, with a total time of 3:39.317, occupying position 28. Source

Registro de Medallas Obtenidas
Record of Medals Obtained
3 Medallas de Oro
3 Gold Medals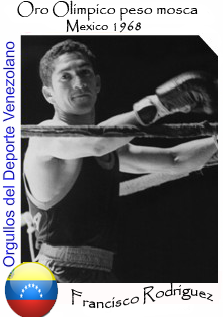 Francisco "Morochito" Rodríguez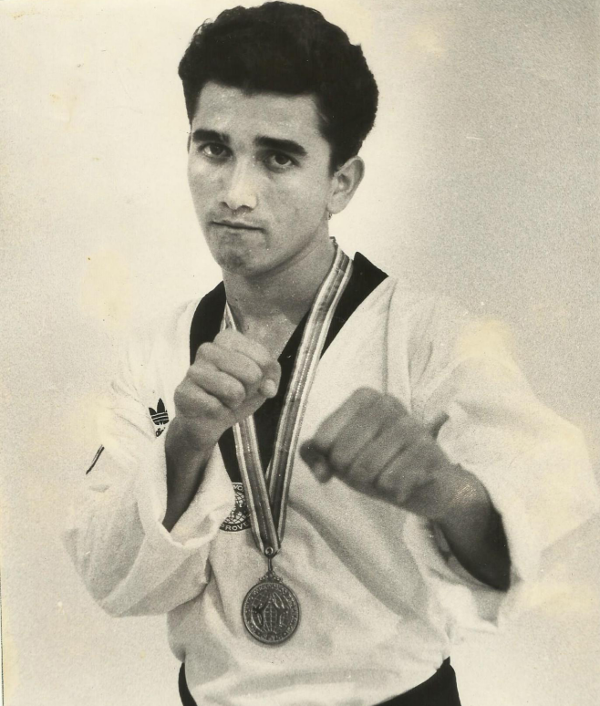 Arlindo Gouveia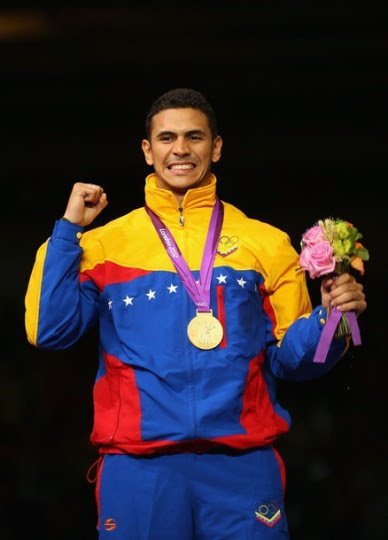 Rubén Limardo

4 Medallas de Plata
4 Silver Medals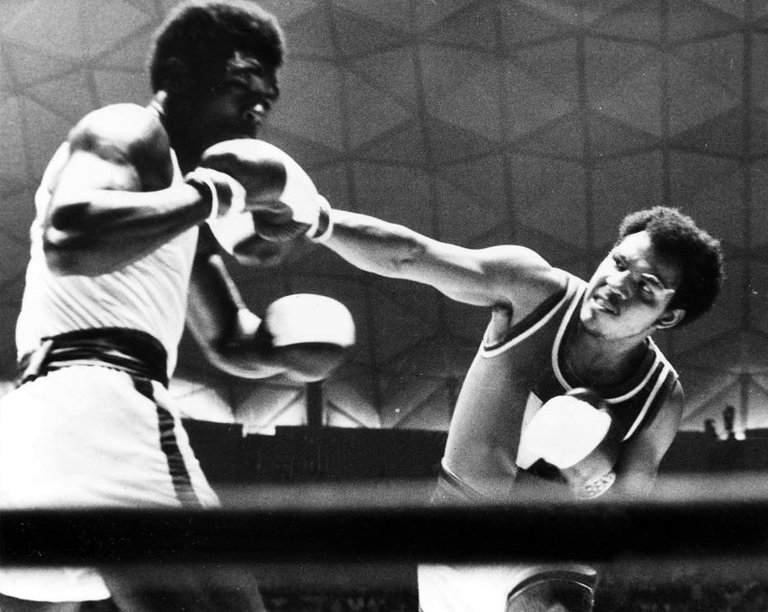 Pedro Gamarro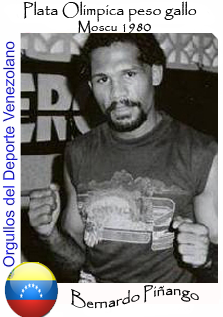 Bernardo Piñango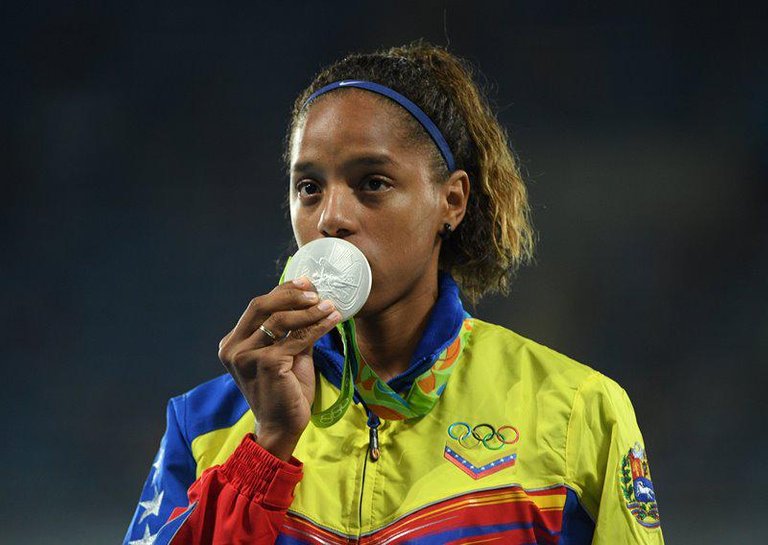 Yulimar Rojas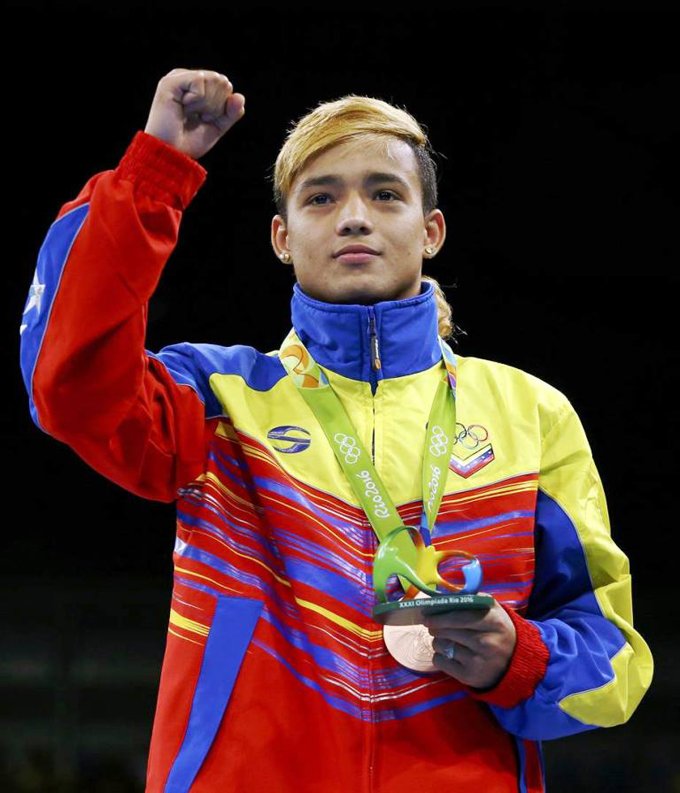 Yoel Finol

10 Medallas de Bronce
10 Bronze Medals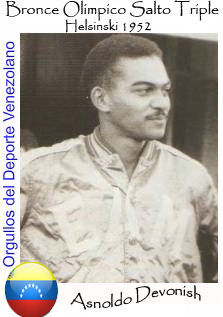 Asnoldo Devonish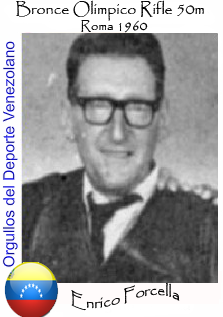 Enrico Forcella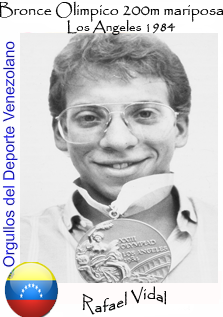 Rafael Vidal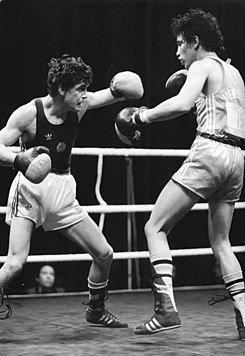 Omar Catarí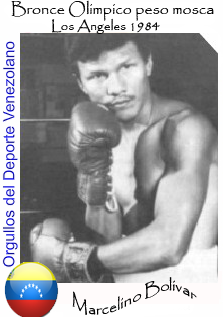 Marcelino Bolívar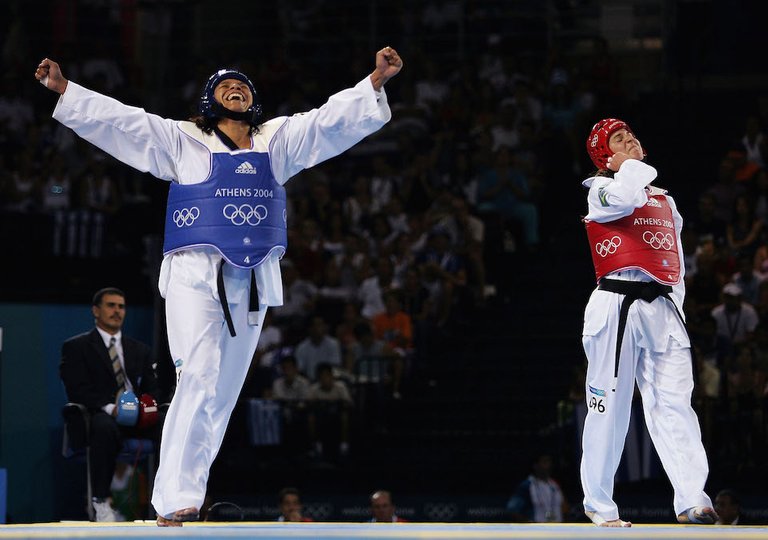 Adriana Carmona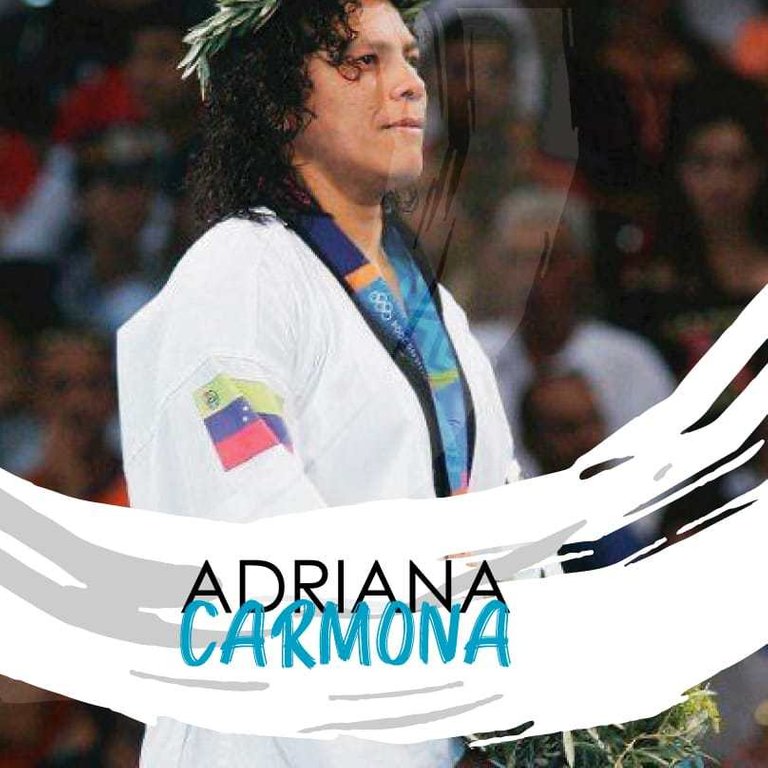 Adriana Carmona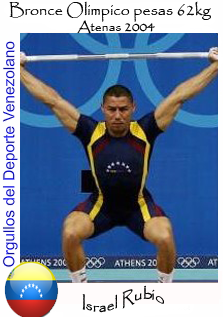 Israel Rubio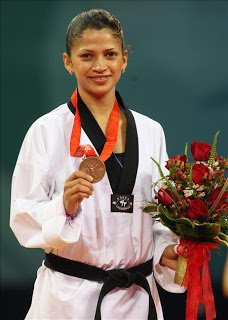 Dalia Contreras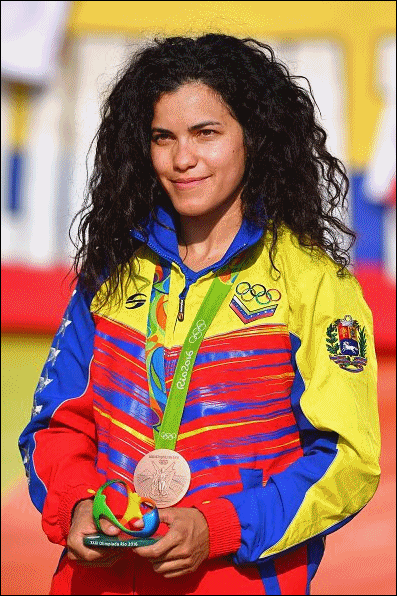 Stefany Hernández

Finalizado este espectacular recorrido, sobre la historia Olímpica venezolana, los primeros atletas presentes en la justa Olímpica, y las primeras medallas ganadas, destacando la primera presea dorada obtenida por nuestro boxeador Morochito Rodríguez en México 1968. Es un orgullo para nuestro país. De igual manera, es valido destacar, que en Barcelona 92, la medalla de oro y bronce, obtenidas por Arlindo Gouveia y Adriana Carmona respectivamente, para ese momento en la disciplina de taekwondo era exhibición; sin embargo, en mayo 2018 el Comité Olímpico Internacional, reconoce como válidas esas preseas, haciéndose justicia. Es grato, presentar este contenido, saludos y estaremos en contacto.
At the end of this spectacular tour, on Venezuelan Olympic history, the first athletes present in the Olympic tournament, and the first medals won, highlighting the first gold medal obtained by our boxer Morochito Rodríguez in Mexico 1968. It is a pride for our country. Similarly, it is worth noting that in Barcelona 92, the gold and bronze medals, obtained by Arlindo Gouveia and Adriana Carmona respectively, at that time in the discipline of taekwondo was an exhibition; However, in May 2018 the International Olympic Committee recognized those medals as valid, and justice was done. Source. It is pleasant to present this content, greetings and we will be in contact.
...Gracias Por Visitar...

...Thanks for visiting...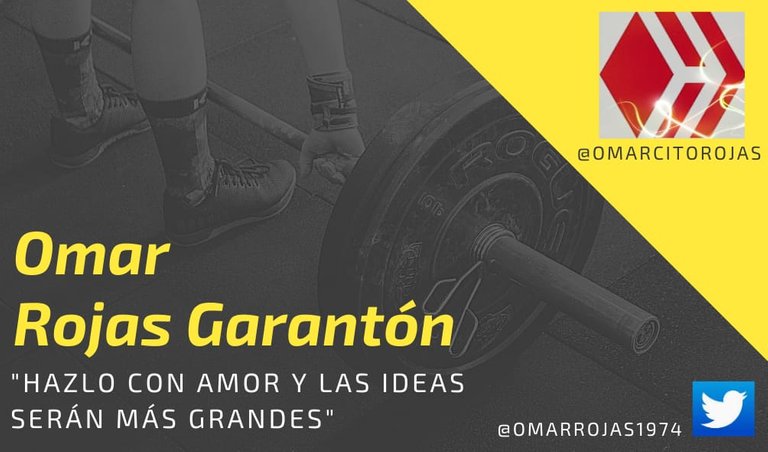 Sorry. English is not our native language. Therefore, a web translator is used for texts in English. (Spanishdict)