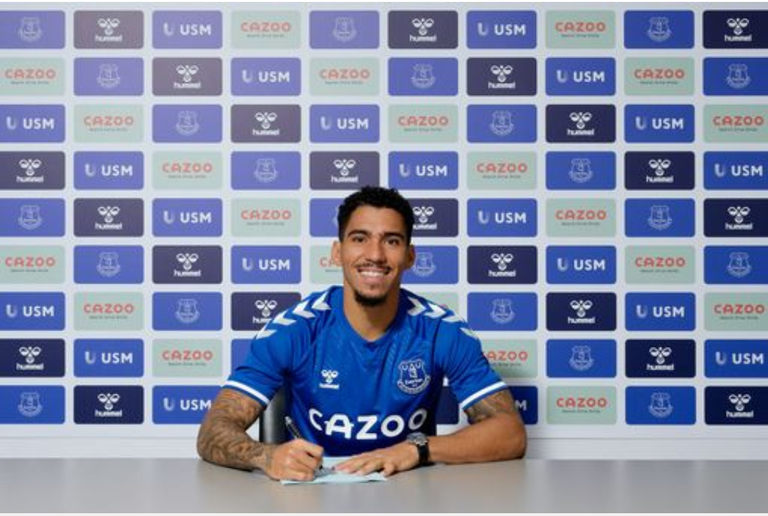 Carlos Ancelotti has landed his first major signing as Everton boss. On Saturday the blues finally confirmed the arrival of the Brazil international from Napoli, Allan Marques Loureiro for £22m, putting pen-to-paper on three-years contract at Goodison park.
The 29-year-old played 61 matches under Ancelotti during his time with the Serie A club and has revealed how much influence the now-Everton boss had in making sure the deal went through.
Allan revealed Carlo Ancelotti did "everything possible" to bring him to the club this summer. In his interview he said "I hope to win great things here at Everton, win some trophies, so there will be a tremendous amount of dedication from me. In the life of a footballer, it is about winning trophies. Without a doubt, with the project going on here, we could and should win something and get a place in the European competitions, which would be very important. I've been very competitive since I was a child; always wanted to win. Everything we do in midfield and defence -winning a 50/50, winning a tackle or a one-on-one, clearing the ball – a lot of the time it's like scoring goal. In the game, sometimes these things are very important. At times it all seems so natural but a tackle, winning a one-on-one, clearing a ball, if it's quite a tight game we celebrate as if it's a goal. That's about dedication and giving everything on the pitch."
Meanwhile the Evertonians have reacted with excitement after Brazilian midfielder Allan became Carlo Ancelotti's first major signing as Blues boss.
However, Allan, 29, is a player that Ancelotti knows well from their time together at his previous club Napoli and his long-awaited move to Everton follows almost nine months of speculation.
The Brazilian midfielder has been on the radar of Carlo Ancelotti ever since his appointment after they worked together at Napoli and has signed a deal with the Blues until 2023.