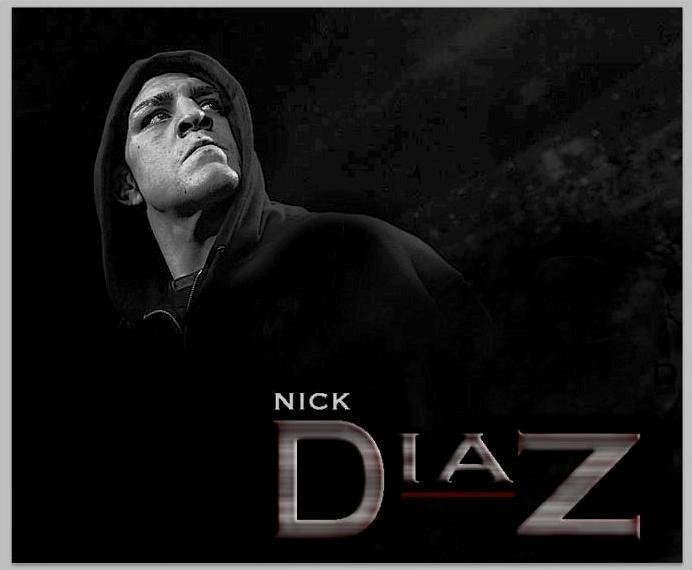 Source
Word On the Street
There have been whispers in the MMA world that welterweight legend, Nick Diaz could be making a return to the octagon in early 2021. Fans, fighters, and experts have been weighing in on the rumors that have come as a result of claims made by the representatives of Nick Diaz as well as recent footage showing the fighter's impressive physical condition from weight cutting and training. It hasn't taken long for fighters to rush out to offer up the chance to roll out the blood-soaked welcome carpet for the Stockton bad boy, but the question remains which fight makes the most sense in terms of rankings, marketing, and narrative. I hope to shine a light on three of the best possibilities.
Option 1: Baptisms, Brawlers, and BMF Belts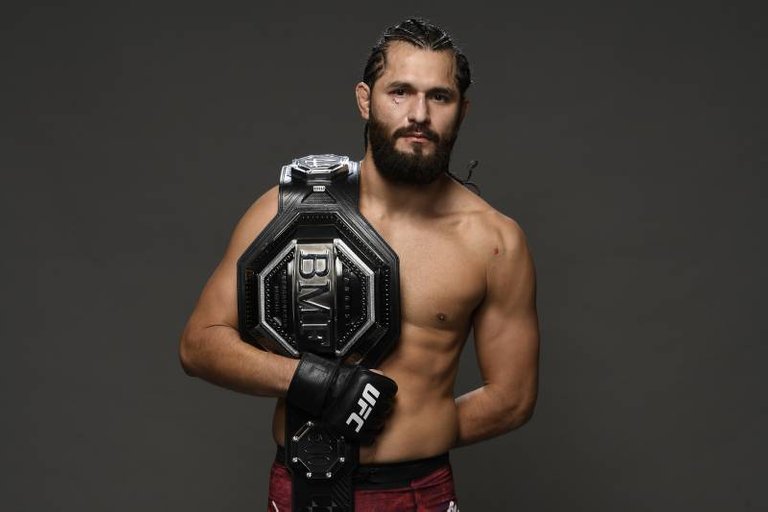 Source
In an interview with Ariel Helwani following his younger brother's loss to Jorge Masvidal, the elder Diaz was not pleased by the choice of words that Masvidal had used towards his younger bother leading up to a fight. While Diaz was vague as to if he wanted to fight Masvidal, the fight would make the most sense as a whole. The revenge angle is an effective story to move the fight forward and both Diaz and Masvidal represent a sort of dying breed of warrior who often honor a very particular fight code whenever they step into an area of battle.
Masvidal has won three of his last five fights, recently failing to capture welterweight gold against Kamaru Usman at UFC 251. But unlike that fight, fans can be guaranteed that there will be no takedowns or grappling in this affair, and the quality of striking that both fighters bring from a technical point of view would be a pleasure for both casual and expert viewers alike. There seem few occasions to take out and defend the BMF belt, and one could only hope that if Diaz were to be successful in obtaining it, he would chuck it away as he strolled off into yet another sunset.
Option 2: The Sensible Sequel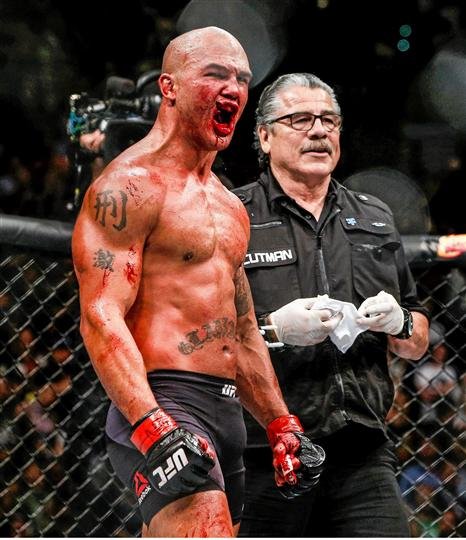 Source
Another good fight that the organization could get behind would be a rematch between Nick Diaz and former welterweight champion, Robbie Lawler. The two are no strangers to each other as they met in 2004 at UFC 47. Diaz would walk away with the victory after a devastating finish in the second round, and both fighters would go on to have slightly different careers. Lawler would leave the UFC and fight for other promotions before eventually returning in 2013 where he would go on to carve out quite a path for himself leading to his eventual capturing of welterweight gold. The Ruthless one would defend his title twice before being dethroned by Tyron Woodley, a knockout that would serve as a precursor to dark days for he has, as of of writing this article, not won a fight since mid-2017.
The fight would again be a striking feast but would not step on the toes of otherwise higher-ranked welterweights. While Lawler has lost four straight, Diaz has not faired much better, having lost three straight, with his last loss to Anderson Silva being overturned and ruled a NC. But the two serve as hardened veterans who would no doubt give the fans a striking exhibition to remember. The fight could truly be billed as an exciting fight between two stellar members of the old guard.
Option 3: The Dream Fight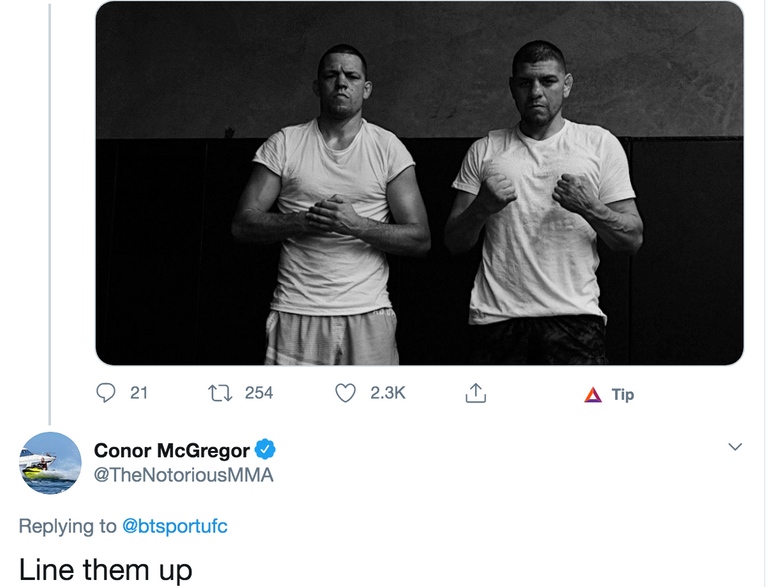 The potential return of Nick Diaz seems to have stirred the satisfied slumber of Conor McGregor who recently tweeted "Line Them Up," as a response to the news of a return. McGregor last fought in early 2020 where he made quick work of Donald Cerrone at UFC 246. He would then go on to seemingly retire; understandable when one takes into consideration what the man from Dublin had achieved both professionally and financially.
But a fight against either of the Diaz brothers would be a mouth-watering affair that would be larger than any title fight that the UFC could cook up. While Nate and Conor do have unfinished business, it seems that a fight with older brother, Nick, would serve as a slightly fresher and bigger draw. Stylistically, the fight would be an interesting striking chess battle that would pit Conor's power and versatility against Nick's technique and cardio. While Conor certainly has nothing left to prove, a legacy fight is one thing that would be hard to say no to, and the pre-fight press conferences would be absolute gold, provided Nick decides to show up to any of them.
While a few others have tried to stake a claim for a fight, the above mentioned just seem like the most likely and entertaining fights that tick all of the boxes concerned with Diaz's past performances and rank. One can only hope that confirmation will come from the enigmatic brawler himself, but for now, we can only cross our fingers and hope that a return does materialize.