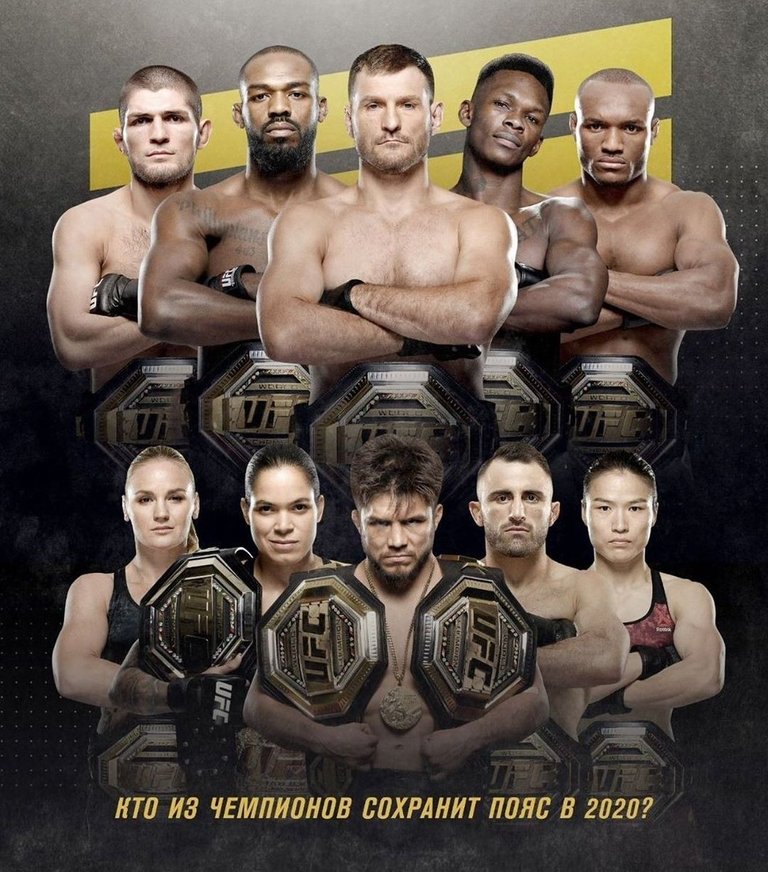 With promotions postponing their fight cards, or just straight up canceling due to the spread of the coronavirus, I thought I would take this time to write one, of a two-part series looking into the fighters responsible for handing current UFC champions with their first losses. I kick it off in the men's division. Hope you enjoy.
Heavyweight
Current Champion: Stipe Miocic
Lost To: Stefan Struve
You heard that right; the person responsible for the first blemish on the champion's record is none other than long time UFC veteran, Stefan "Skyscraper" Struve. Struve stands as the tallest fighter in the promotion and hails from The Netherlands, he started his career in the UFC in 2009, riding a five-fight win streak, but would lose his debut match against former champion, Junior Dos Santos.
Struve would bounce back quickly, winning 9 of his next 11 fights, including a second-round knockout of the current champion. This put Struve on a four-fight winning streak with a possible title fight in his future, but two back to back losses scrapped that hope, and he would struggle to find the same level of consistency as before going forward. Struve retired for a while before making his return late in 2019, suffering a controversial loss to Ben Rothwell after a succession of unintentional low blows. Struve has only won once in his last five fights but remains a respected veteran in the sport with an impressive 29 – 12 record, with only 5 of his fights going the distance.
Next Fight: None Scheduled
Possible Rematch: Highly Unlikely
Unless Stipe decides that he would like to avenge his first loss, Stefan just doesn't seem to have the fire to make a title push, but at only 32 years of age, he still has a lot of time to inject new life into his career.
Light-Heavyweight
Current Champion: Jon Jones
Lost To: Matt Hamill
Before anyone gets too excited, this is a loss that probably requires an asterisk on it. In 2009 Jones would fight Ultimate Fighter alumni, Matt Hamill, and would go on to lose via DQ in the first round due to illegal elbows. The loss stands as the only ugly spot on an otherwise impressive record. Since that "victory", Matt would go on to win another three in six fights, taking his UFC record to a respectable 10 – 5. Hamill would leave the UFC after his loss to Thiago Silva and would go on to slide to three straight defeats in three different promotions. But he would bounce back, notching up two straight wins, with his last being a split decision victory over Chris Birchler in Maverick MMA.
Despite not reaching a championship, which coach Tito Ortiz believed he had the potential to reach, Matt was still a very solid fighter who fought the best of the best in the business. He was the first deaf fighter to compete in the UFC and fought legends such as Ortiz, Rampage Jackson, Michael Bisping and many more. Still active with his last fight coming two years ago, Matt may still have one or two fights left to contribute to a record that currently sits at 13 – 8.
Next Fight: None Scheduled
Possible Rematch: No Chance
While Hamill tried at one point to cause a little drama on social media, hardly anyone saw it as anything more than a joke. Having only won two of his last five, and fighting past his prime, it doesn't seem likely that this rematch will ever happen.
Middleweight
Current Champion: Israel Adesanya
First Loss: Alex Pereira
Israel is one of only two fighters in the UFC to have perfect MMA records. But while The Last Stylebender never lost in the cage, he has suffered defeat in kickboxing. While his first loss was a split decision, more people will be interested in the only loss he suffered via KO. And that was against a kickboxer, Alex Pereira. The Brazilian is a Glory Kickboxing superstar boasting an impressive 41 – 6 record. He has, however, ventured into MMA, racking up two wins in three fights, his last being a TKO win in 2016. He currently fights for Jungle Fights but is more active on the kickboxing circuit.
Next Fight: None Scheduled in MMA
Possible Rematch: Unlikely
Alex has teased a rematch, stating a desire to repeat the results of the last fight, but it would he would need a few more good results to attract the attention of the UFC, as it seems unlikely that Israel would go back to kickboxing anytime soon.
Welterweight
Current Champion: Kamaru Usman
Lost To: Jose Caceres
That's right, Usman suffered his first loss to a submission specialist known as Jose Caceres, aka, The Fresh Prince of Kendall. The loss came back in 2013 as Jose would submit the current champ in the first round. Since then, Caceres has not been bad at all in his career, racking up a further 11 wins in 17 fights, taking his total tally to 15 – 8 – 1 – 1. Fighting for a mixed bag of promotions, Jose's last victory came in late 2019 with a decision victory over Jason Norwood in Combate Americas. He has won three of his last five fights, only suffering one defeat and one no contest. At only 32 years of age, we can look forward to more fights for the welterweight.
Next Fight: None Scheduled
Possible Rematch: Somewhat Unlikely
A rematch here is not completely impossible, for Jose is not a bad fighter. He's won 12 of his 15 fights via submission and doesn't seem like the worst addition to the UFC ranks if he continues on an impressive streak.
Lightweight
Current Champion: Khabib Nurmagomedov
Lost To: Magomed Ibragimov
Like Israel, Khabib is undefeated in 28 fights, and to find a blemish, you would also have to go back into his past. The only person to have defeated The Eagle is fellow countryman, Magomed Ibragimov. The victory came in a Kombat Sambo competition. The Russian fighter is an Olympic bronze medallist and also tried his hand at MMA, however, with less success than the man that he beat. He has only managed two wins in five fights, his last loss coming in 2011.
Next Fight: None Scheduled
Possible Rematch: Never
Magomed just doesn't seem to have the same MMA chops that his countryman has. I think we can say with confidence that this is a fight that won't happen.
Featherweight
Current Champion: Alexander Volkanovski
Lost To: Corey Nelson
The current featherweight champion suffered his only loss to countryman, Corey Nelson. The loss came in 2013 and ended with Nelson winning by TKO via head kick and punches in the third round. Since that victory, Nelson has done respectably, winning six of his last ten fights. He has only won two of his last five though, losing at ACB in 2018 via submission, but still seems active and has a good 18 – 7 – 2 record to be proud of.
Next Fight: None Scheduled
Possible Rematch: Highly Unlikely
With his current skid and the fact that he now fights at welterweight, it doesn't look like this is a fight that will ever be run back.
No videos available of the fight, but here's a picture of Corey: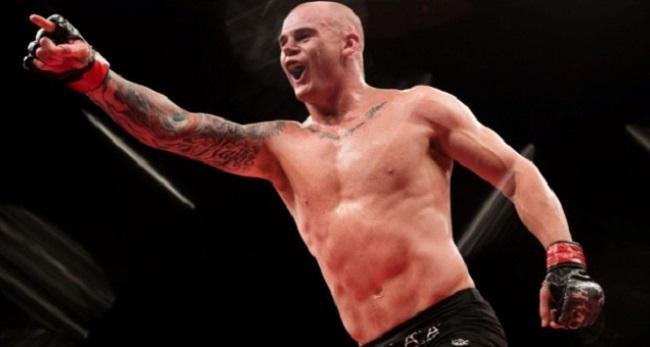 Bantamweight/Flyweight
Current Champion: Henry Cejudo
Lost To: Demetrious Johnson
The current two-division champion and the crown prince of cringe, Henry Cejudo suffered his first setback 2016 when he lost to the first champion of the division, Demetrious Johnson. Certainly no shame in losing to one of the best fighters in the world today, the loss came at UFC 197 and ended in the first round via TKO. This marked Johnson's 11th title defense since winning the title in 2012, but after his loss to Cejudo, Johnson would leave the UFC and join ONE FC, bouncing back by wracking up three straight wins and even winning the inaugural ONE Flyweight World Grand Prix. It just shows that the loss didn't slow him down at all. Johnson has won four of his last five bouts and has a combined record of 30 – 3 – 1.
Next Fight: Adriano Moraes, April 10, 2020
Possible Rematch: Possible
This rematch would be great and could be effectively marketed as a big champion vs. champion trilogy. However, we shouldn't hold our breath as ever seeing a cross-promotional fight between the two organizations. Rather, the trilogy would require either fighter to move to the other's respective promotion, or, if all else fails, compete at Rizin.