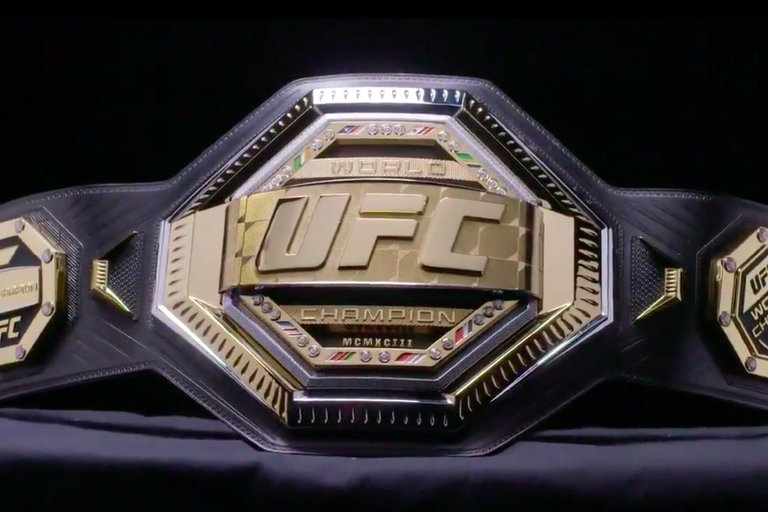 In my last post, I took a look at the dominant champions currently sitting on their respective mountain peeks in the UFC, and shone a spotlight on the few men that managed to show them as fallible. I went further by looking at how these men's careers faired after their victories over the current champions, and while some have continued to stay active and even forge impressive fighting careers of their own, many faded into obscurity, never to be heard from again.
I will now proceed with the second and final part of this two-part series, focusing now on the women's division and the queens that reign over them. In certain cases, I don't only want to look at the first losses in their careers, but also look at their first losses that happened decisively, whether by KO, TKO or submission. But before I get started, I must apologize for my oversight of the current BMF champion, Jorge Masvidal. I will start by looking at the fighters that humbled one of the world's greatest welterweights.
BMF Champion
Weight class: Welterweight
Champion: Jorge Masvidal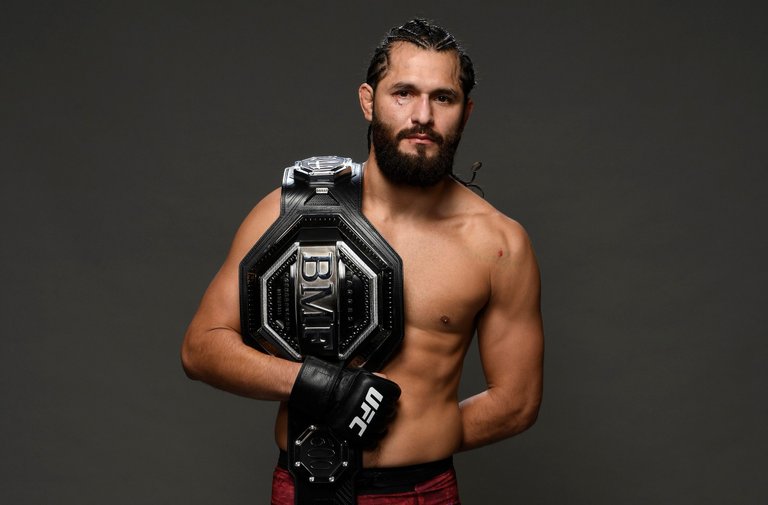 Lost To: Raphael Assuncao and Rodrigo Damm
If you feel that the names of the two aforementioned fighters sound familiar, that's because both are still competing for the UFC. Two Brazilian nationals, Assuncao was responsible for handing Masvidal his first professional loss via unanimous decision. The fight went down 15 years ago in FT 1, and both fighters were riding undefeated streaks before the fight. Since that victory, Assuncao has carved out an impressive resume of his own, wracking up 27 victories in 34 fights, 11 of those victories coming in the UFC. He has fought some of the best in the sport, even owning victories over former Bantamweight champion, T.J. Dillashaw, and former number one contender, Marlon Moraes. He has, however, gone on a little skid of late, losing two of his last five fights, but remains active and will hope to change his fortunes when he competes again late March.
Next Fight: Raphael Assuncao vs. Cody Garbrandt, March 28, 2020
Rematch: Highly Unlikely
While I don't like using the word impossible, this is a fight that is just not going to happen. Unless Masvidal feels like tying up loose ends, one just cannot imagine the two competing in the same weight class again.
From one Brazilian to another, while Assuncao was responsible for the first defeat of the champion's career, Rodrigo Damm is credited as the first and only fighter to TKO him. Their battle went down in 2008 in Sengoku where Damm managed a TKO in the second round. As impressive as this was, it would be the last victory of what was otherwise a very inconsistent career, as he would go on to lose back to back fights. Damm would join the UFC in 2012, only managing three victories in seven fights, his last being a decision victory over Ivan Jorge in 2014. He now rides a three-fight losing streak, last losing to Evan Dunham in 2015.
Next Fight: None scheduled
Rematch: Never Happening
Not being active since 2015, it just doesn't seem like Damm can even be mentioned in the same sentence with Masvidal. One could also predict that another poor performance could result in a release from the promotion.
Women's Featherweight/Bantamweight
Current Champion: Amanda Nunez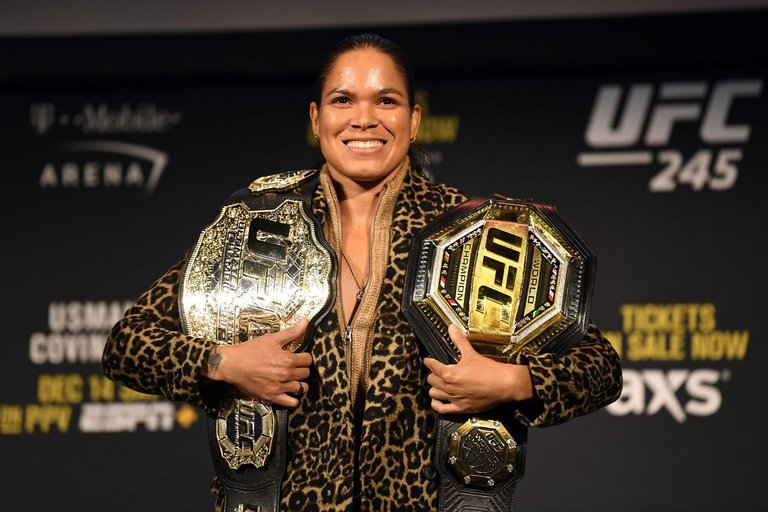 Lost To: Ana Maria and Alexis Davis
Before becoming arguably the best female fighter in the women's featherweight and Bantamweight divisions, Amanda Nunez had suffered her fair share of setbacks, truly showing how one can either become stronger after failing or simply pack it in and quit (cough Ronda Rousey).
Nunez would lose her debut fight via first-round armbar to fellow Brazilian, Ana Maria in 2008. A tad more experienced, the victory came in Prime MMA, and was only Maria's third MMA bout, as she came in with a record of 1 – 1. Despite the victory, she would go on to lose her three following fights but bounced back to win three in a row before losing her last fight in 2014, leaving an average record of 5 – 5, four of her victories achieved via armbar submission.
Next Fight: None Scheduled
Rematch: Never Happening
Inactive since 2014, and now fighting at Flyweight, it just seems like we won't be seeing much of Ana Maria in the future.
It seems with Amanda's amazing striking pedigree, it's hard to imagine she would ever be finished with strikes, and yet she was, on two occasions, the first being at the hands of Alexis Davis. Davis would TKO Amanda in the second round of their fight in Strikeforce, earning her an 11th career win. She would go on to be undefeated in Invicta FC before making the jump to the UFC. Coming with a lot of experience, and a legitimate jujitsu pedigree, Davis would do very well at the start of her UFC career, winning three straight fights and even earning a title shot against the then champion, Ronda Rousey. She would lose devastatingly but bounced back by avenging her Strikeforce loss to Sarah Kaufman. Davis would struggle to find the same consistency ever again, losing three straight of her last five. Her last loss coming in 2019 against Viviane Araujo, taking her UFC record to 6 – 11, and 19 – 10 overall.
Next Fight: None Scheduled
Rematch: Never Happen
Unless a big turn around, it seems like the best years of Alexis is well behind her as she continues to slog away In the women's flyweight division.
Women's Flyweight
Current Champion: Valentina Shevchenko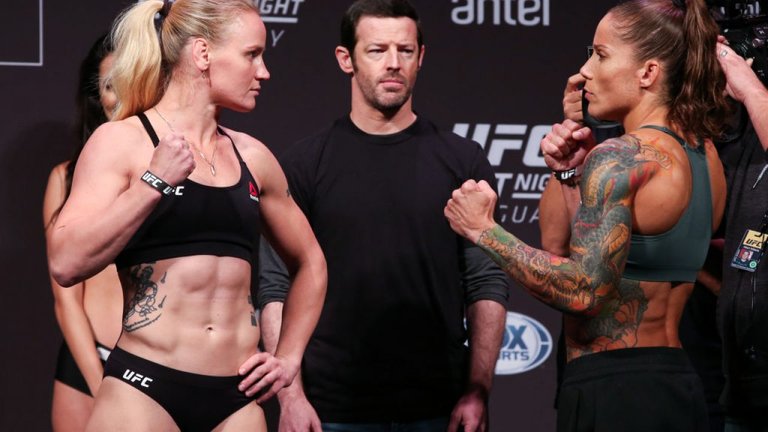 Lost To: Liz Carmouche
The gifted and highly technical trilinguist, Valentina Shevchenko, has tasted defeat three times in her career, twice against the aforementioned two-division champion, Amanda Nunez, and once against Liz Carmouche. That's right, not only is the former number one contender the first to beat the champ, but the first to finish her. The two met in 2010 at C3 Fights and both were riding undefeated streaks before Carmouche would TKO Shevchenko in the second round. But Carmouche would go on to have a career lacking in consistency, never managing to wrack up more than two wins in a row throughout. However, a two-fight win streak in Invicta FC and an 8 – 2 record earned her a title shot against Ronda Rousey in the first-ever women's bantamweight bout in the UFC, securing her place in the history of the division. Despite threatening with a rear-naked choke, Carmouche would succumb to an armbar and lose the fight. She would only win another five of her nine bouts, earning a title shot against Shevchenko in 2019. The fight ended with a unanimous decision victory for the champ, and marked the final fight for Carmouche in the UFC, as she joined Bellator soon after.
Next Fight: Liz Carmouche vs. Many Bohm, Bellator 243, May 29, 2020
Rematch: Never Happening
Being at the tail end of her career and now being in another promotion, it seems that there is no reason or desire on the part of anyone for a trilogy. This one has been put to bed.
Women's Strawweight
Current Champion: Zhang Weili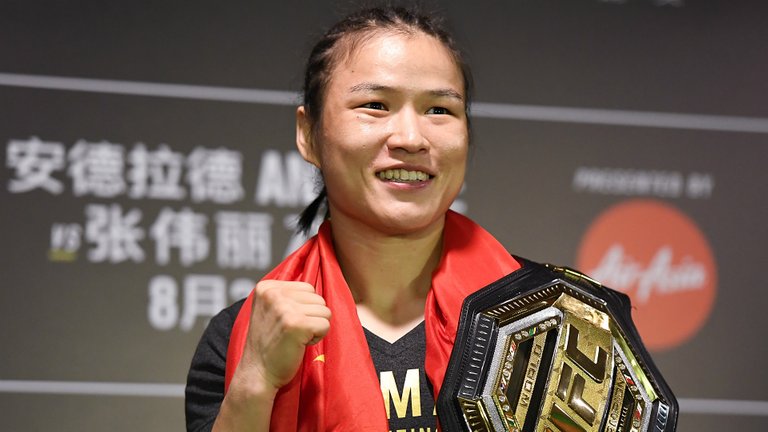 Lost To: Meng Bo
The Chinese powerhouse known as Zhang Weili has never been finished in her entire career, but she does have one loss on her record, and the person responsible for giving it to her was her countryman, Meng Bo.
One can be forgiven for such a loss, though. It happened back in 2013 and was the debut for both fighters. The fight was only scheduled for two rounds in CMMAL, and Meng Bo would go on to win via unanimous decision. Zhang would not lose again ever since, but the one who beat her would fall to two defeats straight after. But lessons were learned, and the Chinese fighter would go on to have a very good career of her own, winning her next eight fights back to back. Meng Bo has only been finished twice in her career and has won four of her last five fights, the last three coming by way of TKO, submission, and KO, respectively. Meng Bo now fights for ONE FC and has a pretty decent record of 14 – 5.
Next Fight: None Scheduled
Rematch: Slightly Possible
This rematch is not the craziest idea to think of. Meng Bo is very active and could be one of many talented Chinese fighters to join the ranks of the UFC. She is a very good fighter in her own right, and the fight could do big numbers if done in China. However, it is still very difficult, and most probably won't ever happen, given the fact that she does fight in a heavier weight class, and seems unlikely to leave as good a promotion as ONE FC. One can only hope and dream.