One of the things that always give me joy as the weekend approaches aside from the fact that I will see my favorite club and players in action is my engagement in the FPL as a manager because I will have to arrange my team ahead of the game week.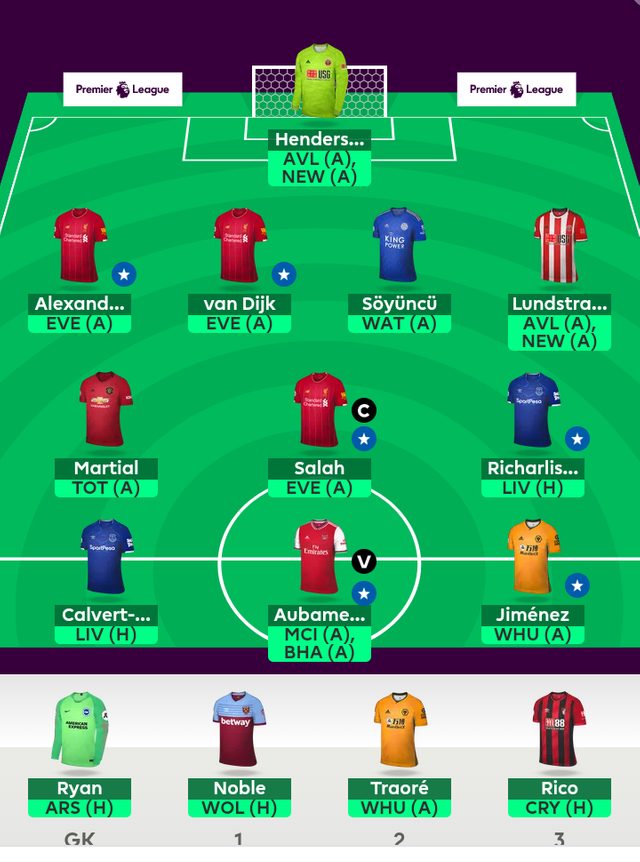 The fantasy league enters game week 29 before Covid-19 put an end to the league game which also affects the England FPL, I must tell you my team is doing pretty fine before the break with some statistics I will be sharing with you here. I know some people will still be like why is that they always see the name Oxygen everywhere... Lolz. I covered 70% of the earth landmass (jokingly)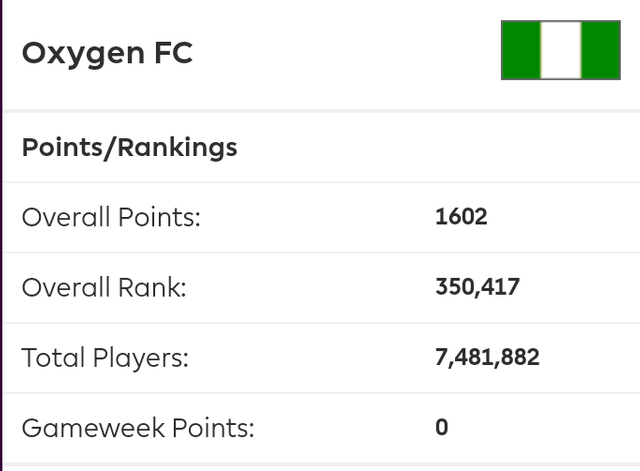 There are 7,481,882 managers participating in the Fantasy Premier League and my team Oxygen FC occupies the 350,417 positions which you will agree with me that it is not really bad. Aside from the overall league table, my team is also contesting in other leagues and with the image below, you will see that I am a good manager who can manage any top club in Europe... Lolz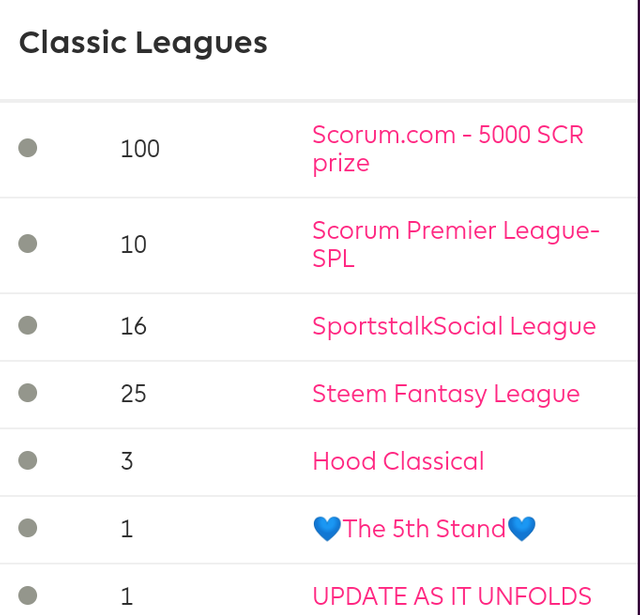 The English premier league will be back next week and various club has been preparing hard to make sure their players are fit enough for matches and automatically the FPL will be back. What really gives me joy now is that every manager has the chance to make 15 changes in their line up before the game week 30 will resume back.
Starting from my goalkeeper, Sheffield United goalkeeper Henderson is my first choice ahead of Ryan with the number of saves he made before the league went on break. I will.still need to make some inquiries on his fitness before the deadline.

Coming down to my defense line, I have the likes of Lundstram, Soyuncu, Van Dijk, and Arnold. It will be very hard for any manager to replace these players, most especially, Liverpool Right back, Arnold with the number of points he has accumulated so far this season, 166 points to be precise with Van Dijk on 141 points.
In my midfield, I have the likes of Liverpool star Mohammed Salah, Richarlison of Everton, and Manchester United attacking midfielder Martial. Although, I didn't start the season with the three in my midfield but Salah has always been in my team and has earned me great points.

If you are Fantasy Manager, you will understand that the FLP team is dynamic in nature, meaning you can have a player this week and replace him the following week and that has affected my striking department a lot, I have Arsenal forward, Aubameyang, Wolverhampton man Jimenez and Everton striker Calvert who are doing pretty fine before the break.

I will be doing everything right as a good manager to examine all my players and look into their form before making the necessary adjustment to the lineup before the league will finally kick start next week. Best of luck to all managers out there.
With Love,
@Oxygen02