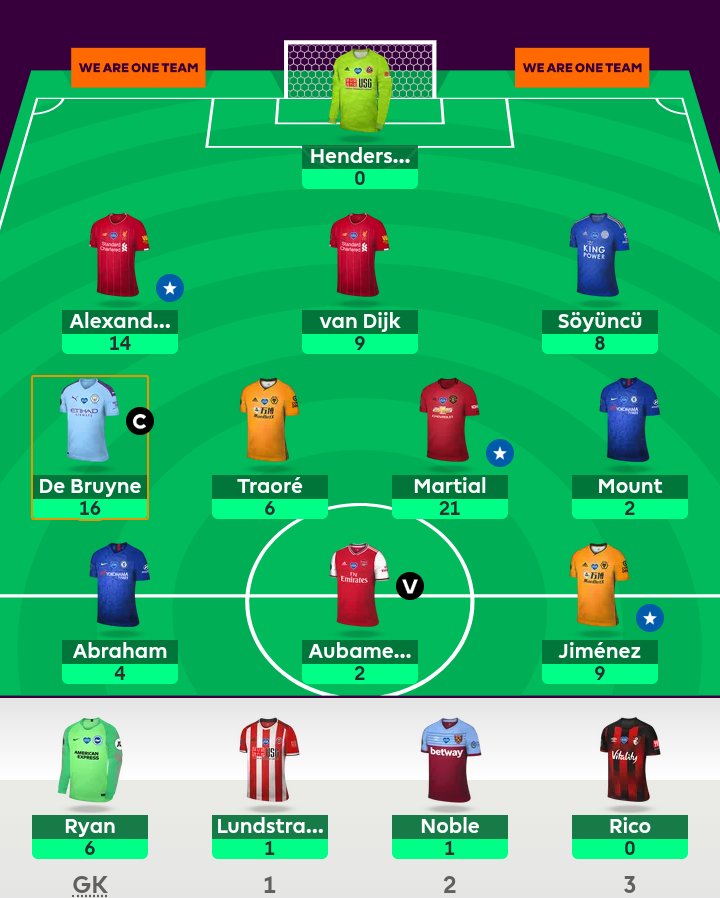 Like we all know that the English football is back to action since last week, the same thing is applicable to managers in the fantasy premier league and I must tell you that this week was amazing as my team gathered 97 points, my biggest points so far since the league begins on August last year.
I had the chance to make 15 changes last week and since the league is just resuming back, it was very hard for me to know the player that will bring maximum points. My team was not that bad before the Covid-19 break with the likes of Henderson, Van Dijk, Arnold, Salah, Mount, Richarlison, Traore, Abraham, Aubameyang, and Jimenez all delivering for me. The only transfer I made last week is changing Richarlison for Martial and that pay big this week.
Brighton goalkeeper replaced Henderson from the bench because Henderson couldn't face his parent club when Manchester United was facing Sheffield United in a game that ended 3-0 in favor of the red devils. My instinct was right when I went for Anthony Martial ahead of game week 31 as he became the first Manchester United player to ever scored and Hat trick goal since Robin Van Persie last did for the club.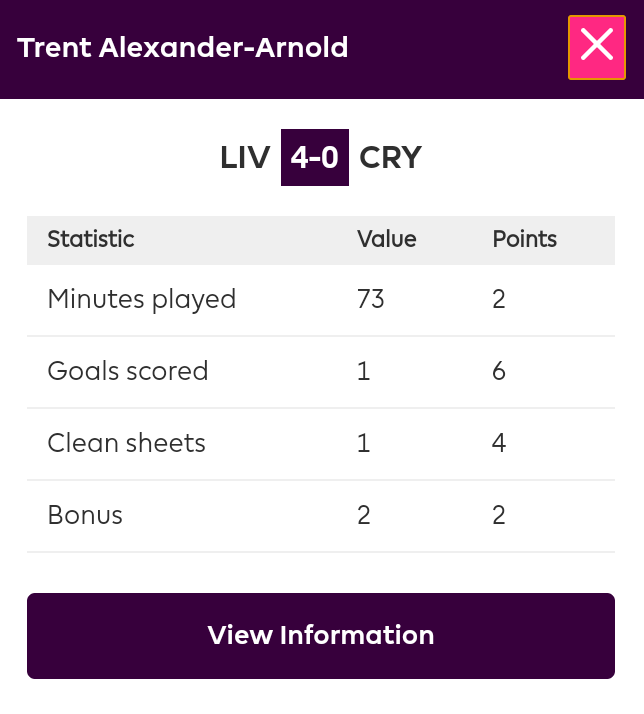 Starting with Liverpool right-back Trent Alexander-Arnold, he delivered 14 points with just 73 minutes of action, he had a goal to his name in the 4-0 win against Crystal Palace which is 6 points for a defender with 2 points bonus and 4 points for keeping a clean sheet. Another player who did well for me in the backline is Liverpool Iron man Virgil van Dijk, he delivered 9 points which don't look bad, getting an assist and a clean sheet. Leicester defender Çaglar Söyüncü was the third man in a 3-4-3 formation with a total of 8 points. With that, none of my defenders concede in the game week 31.
Coming down to the midfield, the first player I will be reviewing his stat his Manchester City key player and assist master Kevin De Bruyne, he was my captain for the game week with 16 points, he was so spectacular with a brilliant free-kick that put Manchester City back to the game against Chelsea at Stamford Bridge. Wolverhampton attacking Midfielder Adama Traoré also delivered 6 points with an assist to his name in a 1 goal win against Bournemouth.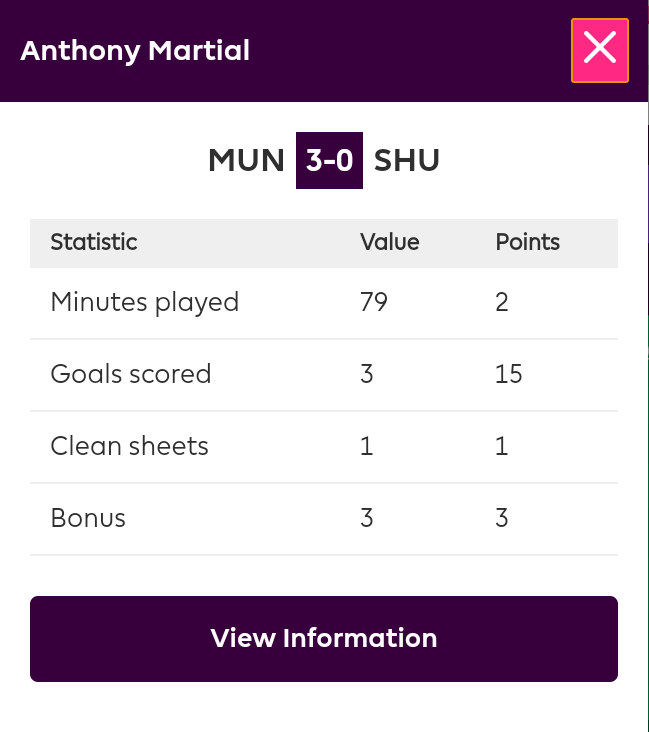 Anthony Martial was my MVP with 3 goals to his name which earn me 21 points. I never see that coming anyway, I would have given him the captain band but I am happy I went for him in place of Richarlison. Chelsea midfielder Mason Mount couldn't do much against Manchester City with just 2 points, he would have got a goal to his name but his chance went wide.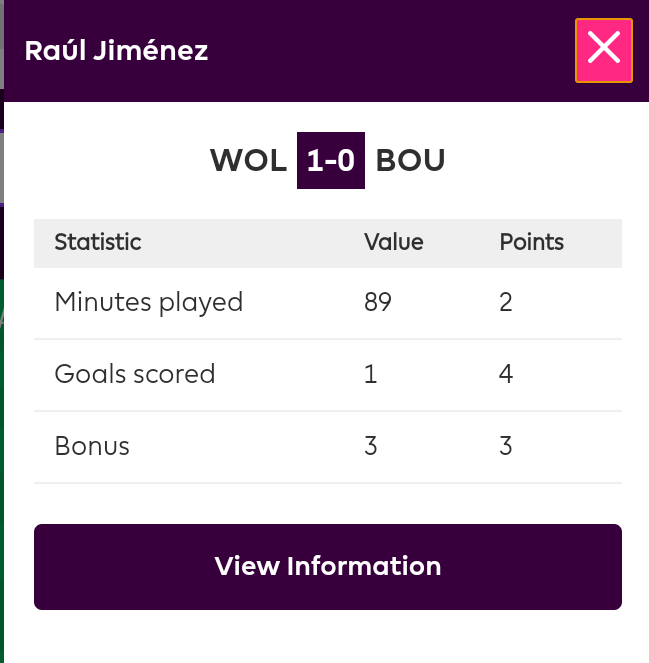 Looking at my front 3, Chelsea striker Tammy Abraham played just 28 minutes of the game against Manchester City but still manage to get 4 points while Pierre-Emerick Aubameyang was there for the whole 90 minutes against Southampton but couldn't do anything as the gunners won 2-0 away from home. Raúl Jiménez scored the only goal for Wolverhampton against Bournemouth with 9 points to his name.
It was indeed a great week for my team in the fantasy premier league game week 31 with 97 points without using any free chip. I have been watching Chelses winger Pulisic closely and may consider him in my team for game week 32.
With Love,
@Oxygen02