In a disappointing turn of events for myself and other Kentucky basketball fans it looks like five star recruit Makur Maker has chosen Howard over the University of Kentucky.
I was the 1st to announce my visit to Howard & other started to dream "what if". I need to make the HBCU movement real so that others will follow. I hope I inspire guys like Mikey Williams to join me on this journey. I am committing to Howard U & coach Kenny Blakeney #MakerMob

Makur Maker (@MakurMaker) July 3, 2020
Maker followed that up by thanking coaches from UK, UCLA and Memphis for their consideration.
I want to thank Coach Cal and Coach KP of University of Kentucky Coach Cronin of UCLA and coach Hardaway of Memphis for considering me. It was a tough choice.

Makur Maker (@MakurMaker) July 3, 2020
Maker is a 6-foot-11 center who has already entered his name into the 2020 NBA draft though he's expected to withdraw his name in favor of going to college. Born in Kenya, Maker lived in Australia before moving to America in 2015. Since coming to America Maker has played for a number of Prep schools in California and Arizona growing interest from a number of colleges and even the NBA.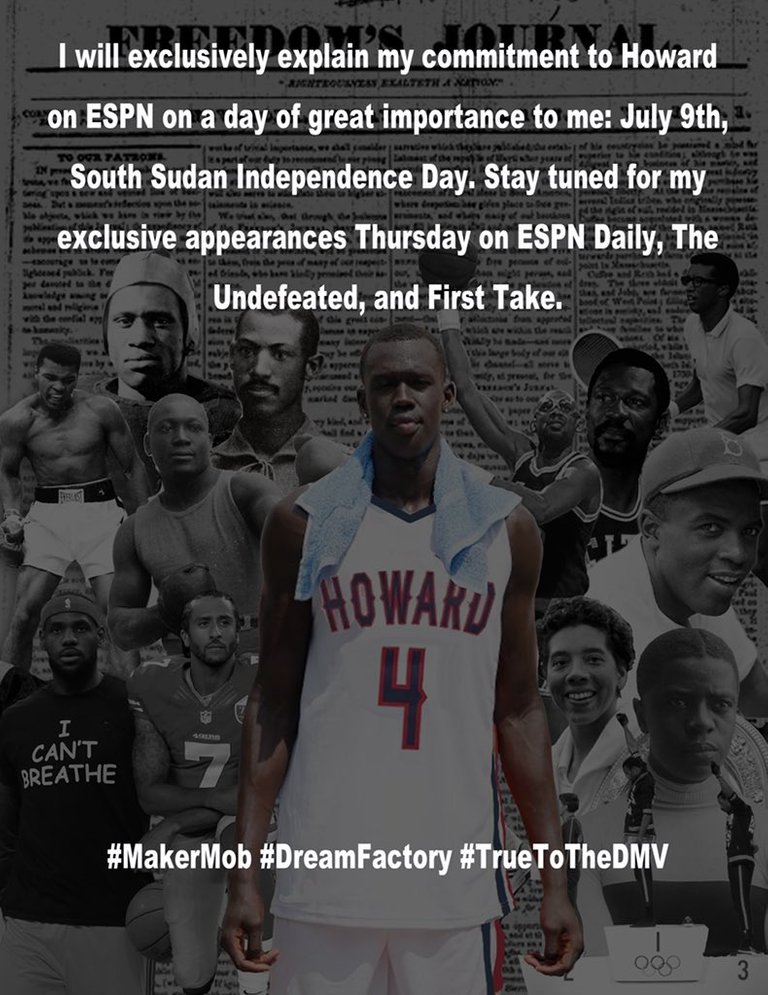 Maker has been clear for his support of HBCU (Historically Black College and Universities) and hopes of changing the narrative of kids choosing top schools in favor of supporting HBCUs. He's openly talked about other top recruits joining him at Howard as they debate where they will join the college fray. Maker plans to talk more about his decision this week on ESPN Daily.