First round is over
The first round of the group stage of Euro 2020 is over, every country has played a game, and some things are already becoming clear.
First of all, the favourites remain the favourites, France, Portugal, Belgium, England and Italy all did their job pretty well. Especially the French were impressive, with a great organisation, and a fast as lightning Killian Mbappé. Furthermore, Belgium showed how strong they are, even without some of the key players, in particular Romelu Lukaku was very present. England had a tough game against Croatia but pulled things their way without losing too much energy. And Portugal is Portugal, the had it rough against an amazingly motivated Hungary, but managed to score three times and didn't concede a goal. Italy had an easy game against a very weak Turkish team, tonight will shed some more light on their chances.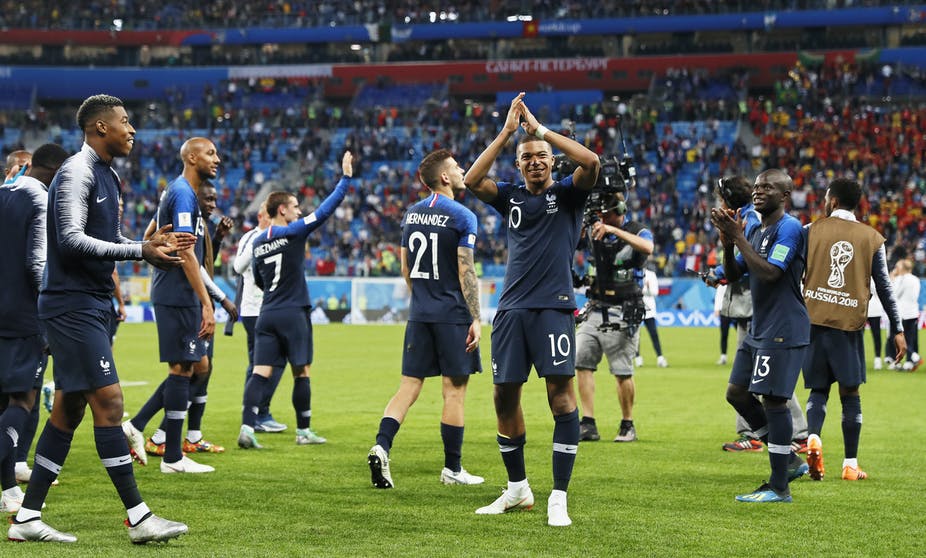 The French squad, image AFP
Then there is always a surprise, in this case, that is Slowakia, they won against Poland, which was in my opinion a clear favourite agains the Slowaks. But in football, anything can happen. So we whill have to watch out for Slowakia.
Who are the disappointments so far? In my opinion, the Spanish squad, they 80 % ball possession but did not manage to score against the Swedes. A clear sign they are missing a good striker.
And there are the fans, what a treat it was to see a full capacity crowd yesterday in the Puskas Arena in Budapest. It gives so much more atmosphere and drive to the game. I hope that the next games will have more and more fans in the stands in the other cities too.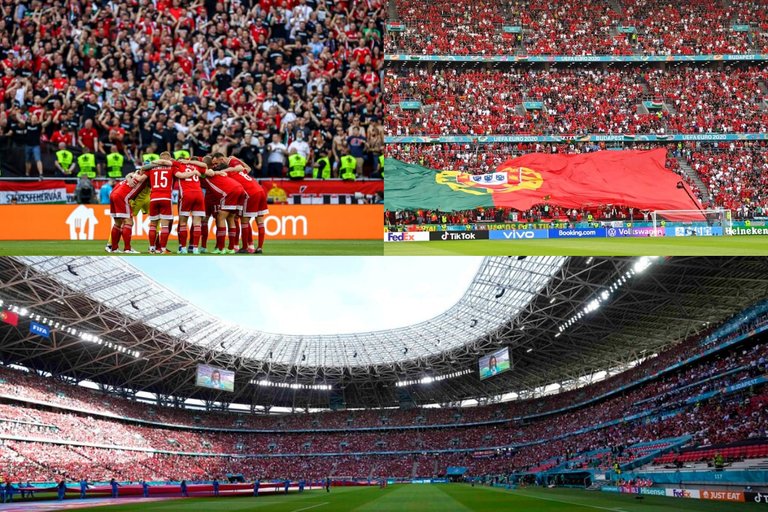 Puskas Arena yesterday, Image AFP
Up to the next round!
Sincerely,
Pele23