Butler Led Heat To Game 3 Victory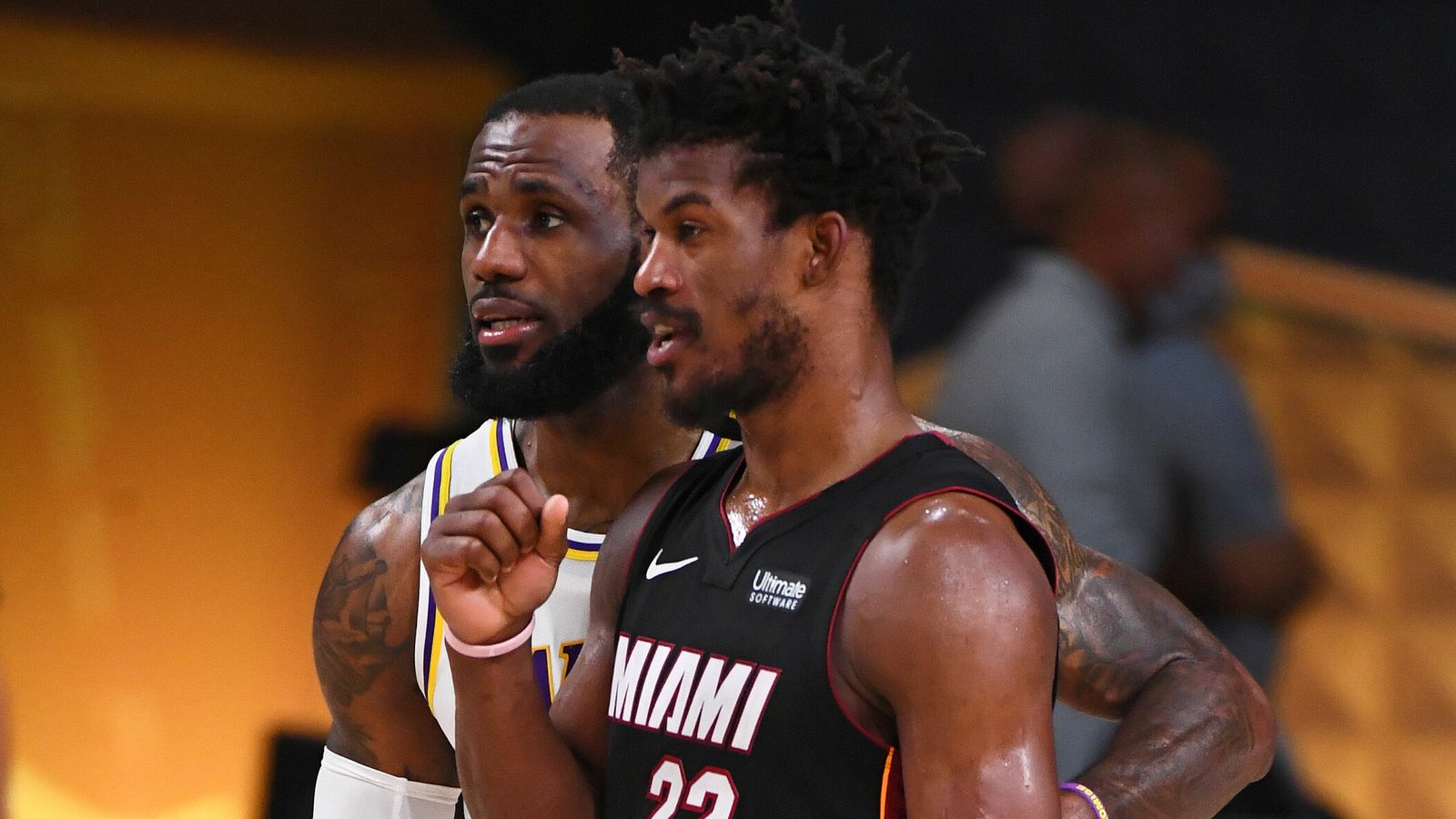 Butler v LeBron
Miami Heat shooting guard/small forward Jimmy Butler was in impeccable form when he led his team to a 115-104 Game 3 win over the Los Angeles Lakers, to reduce Lakers series lead to 2-1 in the NBA Final. The Lakers had initially taken a commanding 2-Game lead with 116-98 and 124-114 respectively.
With Lakers' Anthony Davis and LeBron James firing in all cylinders and both tipped as two of the contenders to cart away this year's NBA MVP, Lakers were expected to made it 3 wins on the night. However, Miami Heat Jimmy Butler has other ideas. Playing without the duo of teammates Bam Adebayo and Goran Dragic, Butler raised his game and almost single handedly won Game 3 for Miami Heat.
In an outstanding night, Butler recorded a rare career high, outperformed the duo of LeBron and Davis with 40 points, 13 assists and 11 rebounds. Butler has now gone down the history book as the 1st player to out-score, out-assist and out-rebound LeBron in a NBA Finals game. LeBron was left with 25 points, 8 assists and 10 rebounds on the night while Davis ended up with just 15 points.
Lakers were the architect of their own downfall on the night, in an unimpressive display that was laddenned with errors and an uncharacteristic turnovers(20 turnovers in total). LeBron was responsible for 8 of those turnovers(game high) while teammate Davis had 4 turnovers to his name.
Respite for Lakers though as series is still theirs to lose. The Lakers lost only once in each of their previous rounds, wrapping up each series in game 5 with 4-1 wins. All they have to do is cut off those errors in the next game and the 1st NBA crown in years will be in sight.
Miami Heat now have a chance to level series especially with the news of possible inclussion of Center Bam Adebayo for game 4. It could be recall that both Adebayo and Goran Dragic were injured in game 1 loss to Lakers.
---
---