Lakers In 1st NBA Final In A Decade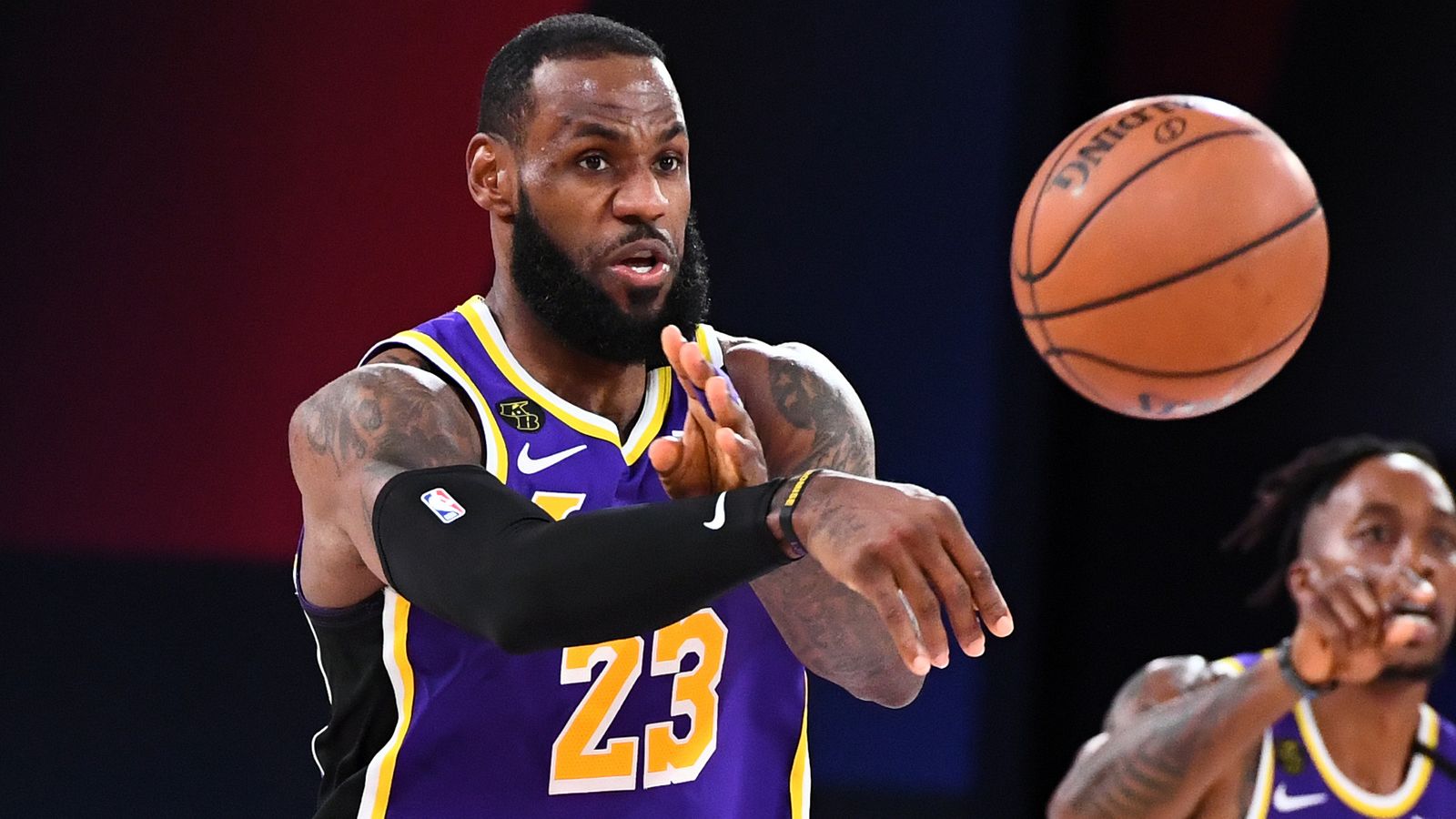 Source: LeBron James for LA Lakers
The Los Angeles Lakers have reached the NBA playoffs final for the 1st time since the late Kobe Bryant-led side toppled the Boston Celtics in game seven to reach the 2010 finals. The Lakers rounded of the Western Conference Final 4-1 on Saturday night with a 117-107 over the Denver Nuggets.
It is the 32nd NBA Finals appearances for the Los Angeles Lakers, by far more than any other franchise in the NBA. The closet to Lakers is the Boston Celtics who had appeared in 21 Finals and could make it 22 if they edge past the Miami Heat in the Eastern Conference final.
LeBron James was in his mercurial form when he notched a triple-double Points 38, Assists 10 & Rebounds 16. Anthony Davis dusted off a sprained ankle to contribute a further 27 points for the Lakers, the forward was initially a doubt for the game having landed awkwardly on his ankle in game 4.
The Denver Nuggets were aiming to make a postseason history by staging another 1-3 comeback against the Lakers having rallied to complete comebacks against Utah Jazz in series round 1 and LA Lakers neighbours Los Angeles Clippers in the series semifinal. However, LeBron James impressive postseason records are undeniable, the forward is 14-0 in series in which his teams go up 3-1. Seemed Nuggets bit more they could chew this time around.
Nikola Jokic and Jerami Grant both had 20 points each for the Nuggets, Grant led the Nuggets with 9 rebounds while Guard Jamal Murray led with 8 assists and added 19 points, his lowest point total in the 5 games against the Lakers. It was reported he(Jamal Murray) played through with pain having been bruised on his right knee and foot.
LeBron is going down the history book as the joint 3rd player in NBA history to reach the Finals for at least 10 times, trailing only Bill Russell with 12 Finals and Sam Jones with 11 Final appearances. Kareem Abdul-Jabbar currently holds the 3rd place with LeBron. It LeBron's 1st Final with the Lakers though, he's NBA conquest had been with the Miami Heat and the Cleveland Cavaliers. LeBron also finished the night with his 27th career playoff triple-double, only Magic Johnson had more(30).
Cross-posted.
Thank you all.
---
---