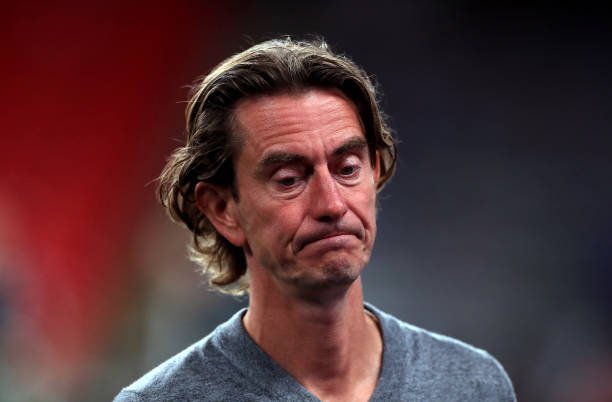 Brentford manager Thomas Frank
It's been 2 days since the Championship play-off final, however, Brentford will still be rueing their missed opportunity of gaining promotion. The neutrals would feel sorry for their manager and players having seen their efforts laid to waste. 2-extra time goals from Fulham's left-back Joe Bryan(105', 117') condemned The Bees to another playoff heartbreak. A Henrik Dalsgaard's(120+4') goal deep in stoppage time was too little too late. It means The Bees will have to wait longer for their first Premier League football since the post-world war 2 seasons.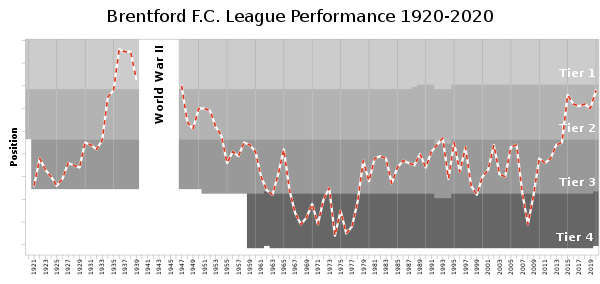 Image
Having spent 6 consecutive seasons in the Championship, the closest The Bees came to playing English 1st tier football was in 2014/15 season when they made the playoffs by finishing the regular season in 5th. Fresh off the back of promotion from the League One(1), a back-to-back promotion seemed on the card, However, a 1-5 aggregate(1-2, 0-3) defeat to Middlesbrough in the Semifinal thwarted Brentford dreams.
A young squad of an average age of about 24 years from a moderate 31-man squad, The Bees were rated as the 4th Championship club with the lowest wage budget last season. And with just 12,300-capacity Stadium for home matches, there isn't much revenue that can be generated off tickets sale at Griffin Park.
The Bees, with limited revenue, are one of the few that have shown that clubs don't necessarily have to break the banks to compete at the top level. Brentford record signing was the £5.85m spent last season to bring in winger Bryan Mbeumo from French Ligue 2 side Troyes. This kind of transfer policy and the competitiveness that ensued is such that would make a certain 'La Professor' put on a grin.
Promotion failure couldn't have been more painful for Brentford having missed the 2nd automatic spot to West Brom after losing their last 2 matches of the regular season 0-1, 1-2 to bottom sides Stoke City and Barnsley respectively, losses pundits attributed to burn out. The defeat to Fulham was Brentford's 9th-playoffs agony across all tiers of English football.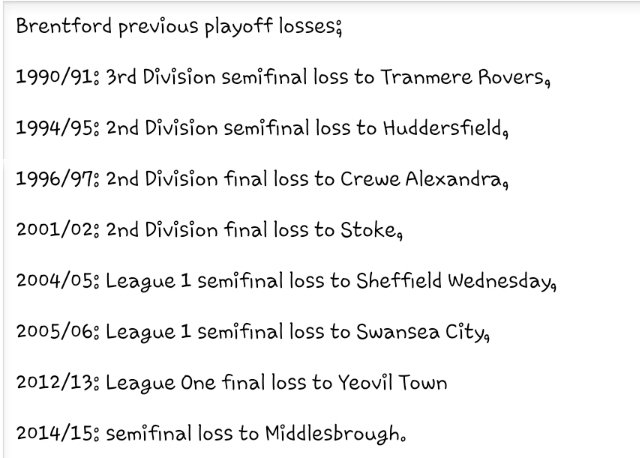 Brentford can take a cue from Leeds' promotion failure in 2018/19 season as Marcelo Bielsa-led team bounced back stronger to win the 2019/20 Championship. However, Brentford biggest challenge yet would be keeping their lethal front 3 dub as the BMW(Said Benrahma, Bryan Mbeumo & Ollie Watkins). The trio between them scored 59 of the team's 80 goals, the most of any Championship teams, 3 ahead of Leeds and West Brom's 77 goals apiece. There is news making the rounds already about interest in Benrahma and Watkins from the likes of Chelsea, Leicester, Leeds etc.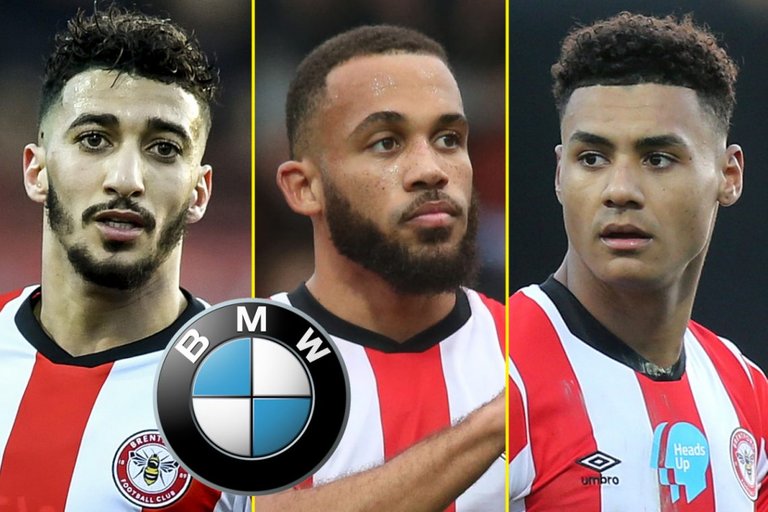 Benrahma, Mbeumo & Watkins
It is not all doom for Brentford if owner Matthew Benham's pragmatic approach is anything to go by, he will steer his club to bounce back stronger.
Cross-posted @scorum
Thanks.