3 REASONS WHY CHELSEA FC WERE DOMINANCE IN 2-0 WIN OVER THE GUNNERS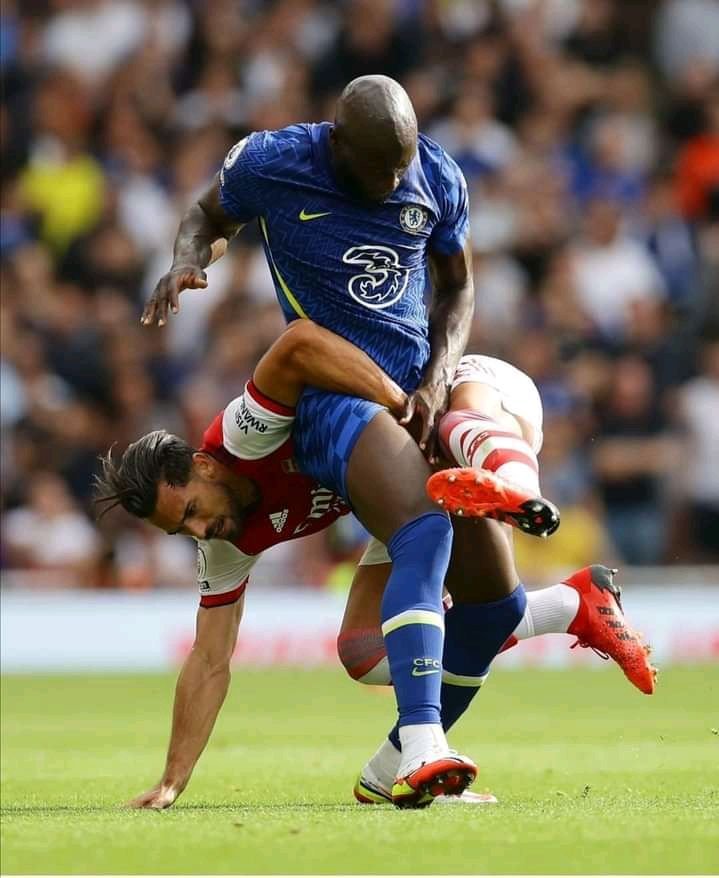 Image
It's crystal clear and most likely glaring that the football league season is back across Europe. In the this part of the world,focus is almost on English Premier League which is tagged the most viewed in the world.
Meanwhile it's a big games of the weekend between big clubs, ARSENAL FC VS CHELSEA FC at Emirates stadium. These are the reasons why chelsea fc dominated the match against arsenal fc
LUKAKU'S PRESENCE
As the summer transfer draws to an end,not less or more than a week that chelsea fc tried all their best to sign a point man which was the reason for Chelsea fc lagging behind last season with Werner unable to find his voodoo. This season Chelsea fc made it as their agenda to sign a striker who very familiar with the league which I think was the reason why the Halaand bid was dropped and they opted for Lukaku ,someone who has chelsea fc at heart.
In his debut against arsenal fc,it was Lukaku's show and he really dealt well with arsenal defenders most especially Pablo Mari,he did really had a bad day in the office yesterday. Helping Chelsea fc with the build up play,creating chances and giving passes when it's necessary. He crowned with a goal with an assist from Reece James who also bagged a goal for himself with an assist also from an in form Mount.
---
TUCHEL'S SELECTION
Though most of his selections have been a kind of choke in the neck but this gaffer needs to be respected because of the way he handles his team selections. He selects base on who he thinks perform in training,despite Chilwell being a starter for Chelsea but still chose Alonso over him in the past 3games now,though he came late to training but you some coaches would have got him back into the team without thinking twice. Same with Kante,who he thinks is battling with series of minor injury needs to be rest for some minutes.
---
WE ALL SAW IT COMING
Finally,before the start of the game we all saw the defeat in the air ,right from the selection,reason being that arsenal fc are hit with many of their players out with injuries and covid-19 the likes of Aubameyang,Ben White and Lacazzete. This gave chelsea fc a edge over these inexperienced arsenal players th likes of Tavarez,Martinelli,Pablo Mari,Rowe,Lokonga and many of them,so to say in the midst of Chelsea fc players like Jurghino,Kovacic,Alonso,Rudigar,Lukaku,Mount and many of them. So this gave chelsea upper hand over arsenal fc inexperienced players.
---
Thanks for viewing my post. Love you all🤗💙
I am @peterale on Hive
I am @PeteraleHIVE on Twitter
---
---