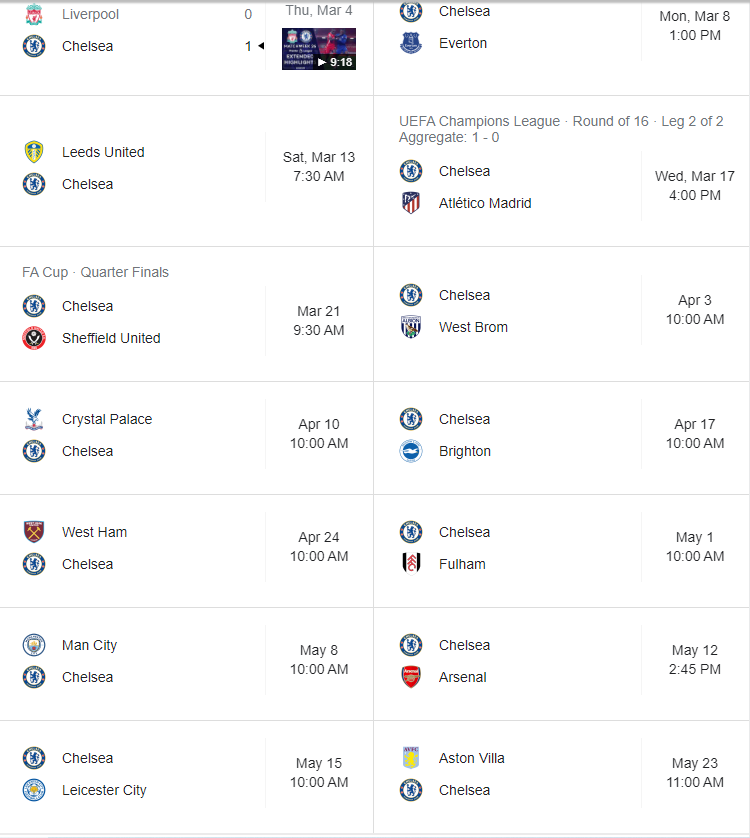 source
Chelsea is in a good place since the arrival of his new manager Tuchel. It seems
this harmony could cascade to next season the way I see the scheduling is waiting.
Apart from Champions League and FA Cup, this season Chelsea should glide to tp four
easily. Have you checked all these opponents ?
The weight on the balance is light for #Chelsea all around. #Manchester City and Leicester should be a threat for them. Looking deeper into their schedule as well, it looks definitively what you see in the top
four remains the same. Even Liverpool needs to keep up and win all to move up. I guess this year
they may focus more
on Champions League than EPL. Anyways it will be a win-win for them if they can pull this off.
With 10 matches for EPL spread in three months, all clubs will have their works cutout for them.
Tuchel is still playing for three Cups. Let's say EPL is out of the question. FA CUP should be something
he thrives for. I can say they should win the last leg from #Atletico at home. Hard to deviate from their comfort zone but I would be thrilled to see Tuchel and company going far even winning.
I wish I am not asking much for Chelsea but I need to see finishers at the end. So far Giroud and Mount can bring problem. Timo and Abraham and other guys they brought back last year need to
ask to be sit on the table and play their best. I am reading somewhere, Chelsea is considering Haaland. Not sure if it is a good fit. I know he loves scoring goals.
As a fan I have to take the situation a game at a time. Chelsea needs to continue their quest and start building for next season. Hopefully fans can start coming out for games to bring the competition back.
For the most part changing the top was not a bad choice. On Monday they will play Everton. A team full of charisma willing to give Chelsea a run for their money.
They probably ask themselves, why not us in the top four this year?
Let's wait for Monday.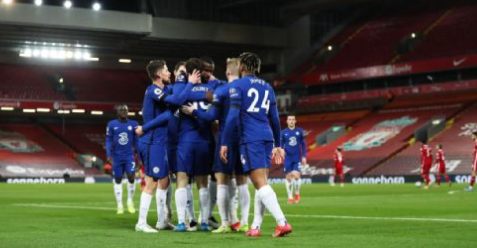 source