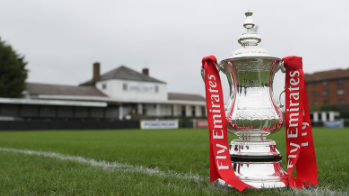 source
This was an event that hold me on par to be a fan of Chelsea. At first I was worried a bit
not knowing what to expect from the the Citizens machine. They are a superb team winning
at will in the EPL. In the FA Cup the story is wider than 20 top teams competing for the prize.
This season Chelsea improves much on defense by allowing few goals and protect midfield.
This is what we saw during the match where Chelsea becomes a problem for the Citizens
strikers. Thiago did work so much he cannot finish the match. Rudiger and Thiago are veterans
players holding strong the defense for Chelsea. Enough of the defense, Tuchel found a way,
revigorated the offense. At first I was worried for Timo werner for lack of scoring. This guy can run
with the ball and pass. So his presence helps immensely to feed player like Pulisic and Ziyech and
Mount. So as they play together, they are getting refined and be the blow to move Chelsea ahead.
Giroud and Tammy are not playing lately. Once I was worried for Pulisic but not anymore. His dribbles
and class act to score goals from scratch help him to play and score.
For the FA cup finals, they will play Leicester or Southampton. It looks more Leicester since they are leading one goal to null. Another great match for Chelsea and either will prove to be a headache but the win should go to blue. Chelsea blue.
Mount did a lot lately and you can see why the coach trust him more. This season Manchester City is not done with Chelsea. May 8th they will clash again for EPL and this game will be something. It is getting clearer City will win the EPL unless they lost all the game opening the door for United to take
the lead. 18 points in the line.
The cool part about being on top, you get to play in many leagues bringing different stream of revenues. UCL, EPL, FA CUP, EL and many more. Definitely this year is really good for Chelsea
to win something. City should hold on to the lead with EPL. They are still in the chase like Chelsea for Champions League. One English club should get there.
It is like playoffs time and weather is getting better. I wish the scheduling is more relax but this is now
the players need to put the training to second habit. If you are good, prove it on the field.
Chelsea is in a good place and they will get to the UCL finals( This is the fan talking)
PSG and Real have a shot as well and they are sure contenders.
I think the fourth position even third is wide open for Chelsea to grab. They have 18 points as well
to secure top four. I am not sure Leicester can handle the pressure. Every year they pushed but collapsed at the end. End of season is moment of truth for all teams.
Is your team doing alright?



source