FOUR TO GO... CHELSEA YOU GOT THIS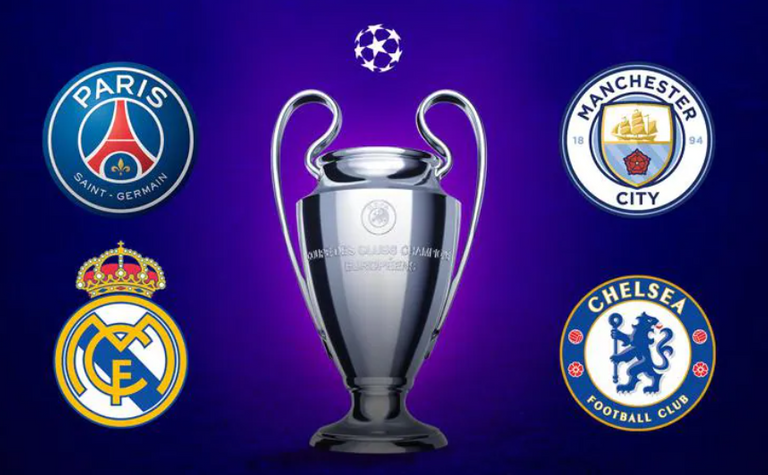 source
It is getting clearer and clearer that Chelsea cannot win the EPL this season. Even though they are playing for the fourth spot, it is not easy for them to hold it with so many teams within reach. I am wondering what is Chelsea after this year. FA CUP ? Champions League ? This will be Tuchel greatest
test for this season. They will play against the Citizens this weekend for a spot to the FA CUP final.
On Tuesday they will play Brighton to keep their hope in fourth for EPL.
Next Saturday West Ham for the opportunity to hold to the fourth place. This match is very important cause West Ham is sitting at #4 right now. West Ham can easily grab 18 points to close the season
where Chelsea is fighting a three heads giant. It is getting intense as we know it. Manchester City is
imposing their will pretty easy across EPL and they just tamed Dortmund to advance in the Semi-Finals on Champions League.
This year English clubs prove to be worthy of having two teams with possibility to advance in the Finals. Manchester City can do a trifecta by winning EPL, FA CUP and Champions League. It can happen if they play their game with Guardiola managing as always. I forgot to mention the EFL cup
for Manchester City to grab anyway next weekend. Tottenham you can grab this as a consolation prize.
Pochettino vs Guardiola will be a game to watch. Neymar, Mbappe, Di Maria will they be enough to slow down the Citizens? Lately every single match at this time of the year can be seen as playoffs
football. PSG did get Neymar and Mbappe to bring a Champions League to Paris. Last year they tried and fell short. This year will be an agony if they miss again. I hope the fans did not go out if they reach the Finals. They need to win it all and then...
Real against Chelsea is a game I will DVR. Giroud will play for experience. I am worried a little for Chelsea. Real is good in the center with a formation 4-1-4-1. Casemiro in the middle. They look good if you want to pass that way. Chelsea needs to play the flanks hoping they can reach Real goalkeeper.
It will be a clash cause Zidane is a Champions League winner. Tuchel let's see if Chelsea can play
this game.
Hope injuries do not disturb this beautiful moment. Is your team still in competition?
I am hoping to see Chelsea winning something this year.
All four teams in UCL should win something this season cause they are the best at something
to get there.
---
---