TUCHEL IS PLUS TEN AND ROLLING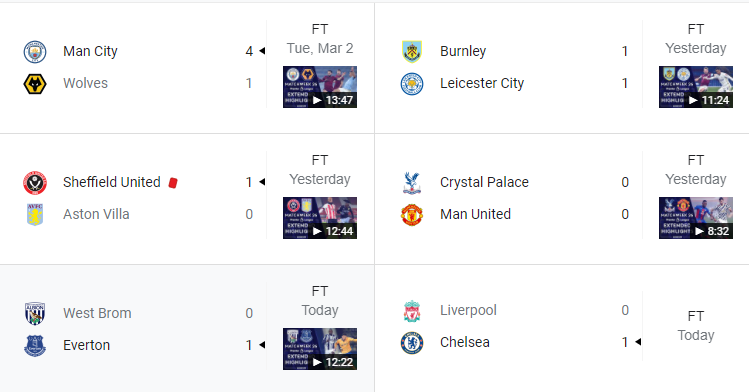 source
I'd like to start from the bottom to congratulate Sheffield on a hard fought win against Aston Villa.
Even down to 10 they continue to secure that one goal win to the end. I am not sure if they can jump out of relegation but it is not impossible with victory. Last year they finish in 9th place with 54 points.
I wonder what really happen to them to fall that flat within a year.
Right back to the top with #manchester City cruising with four goals. This team this year proves to play
to win. I recall last year they stumble and not able to catch up to Liverpool at the end. They were second and right now Liverpool is not even competing to play in top four. Is it a championship bug in their back?
Leicester and Manchester United kept playing their position. This midweek matchday, both came out with only one point. The schedule is not easy when you play midweek and the next weekend. And you may have to play Champions League very soon with the regular season and FA CUP too.
Now glad to witness #Chelsea pulling this win against a wound Liverpool. Chelsea did play good for my standard. I wish to see more goals. Lately the team is more organized in the back with couple of players helping in defense. Individualism helps in that goal from Mount. This guy keeps proving Tuchel that he belongs every game in the first team. Unfortunately he will not play in Champions League du to a yellow card.
Now to be more convincing Tuchel needs to generate more goals. If the W keeps coming I can see Chelsea moving to top 3 and secure their way to the end. Manchester United will have a great match this weekend and they need to play better than yesterday.
Leicester will hang around cause this is a solid team taking care of business every week.
Now Tuchel is making sure this winning wheel stays lubricated. All he has to do is to go after a great position in Champions League. Finish top 3 and find the missing link to bring Chelsea and the winner corner very soon. I should say next year cause City lead could be hard to reach at this stage. One last note, I do not see Pulisic playing much and he might lose confidence. Hopefully he can start in the Champions League and he can make something for them.
Wait to be seen.
Is your team in the right place this season ?
---
---