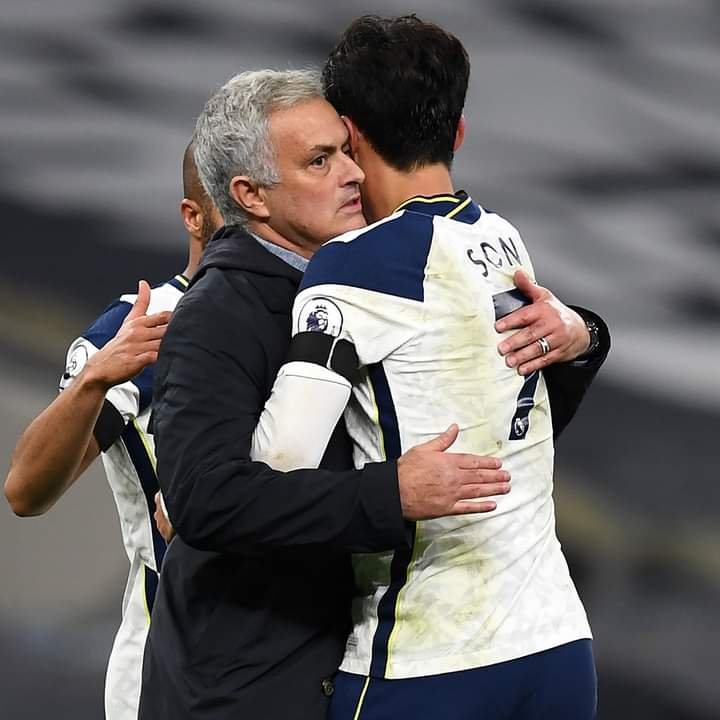 Special One, Bring Spurs to the top of the Premier League standings.
The controversial Tottenham Hotspurs coach, Jose Mourinho, managed to bring Spurs to the top of the English league standings for a while, Spurs managed to beat Manchester City 2-0 and were entitled to the ranking.
Improving the appearance of Harry Kane cs could not be separated from the cold-handed tactics of the Portuguese coach, he managed to form a team by relying on a fast game scheme. The Spurs players know very well what The Special One wants in every match, the players always appear compact and good during the match.
Jose Mourinho relies on some of his best players at Tottenham Hotspurs, Harry Kane, H. Son and Lucas Maura have always been a mainstay of the former Inter Milan coach on the front lines. While Moussa Sissoko and Pierre-Emile Hoejbjerg became the mainstay of managing the game in midfield, Mourinho's defensive position still entrusted the duo of Eric Deir and Toby Alderweirld while the goalkeeping position was still entrusted to Hugo Lloris.
Apart from the names of the players above, Jose Mourinho still has some ammunition ready to appear as a substitute, Gareth Bale, Giovani Lo Celso, Joe Rodon, Lamela, Vinicius and Joe Hart are names who have great instincts in playing.
Jose Mourinho's strategy was able to be carried out by the players, Mourinho played an important role in his team's current performance. Until the ninth week of the Premier League this season, Tottenham have collected 20 points on par with Liverpool. The two teams also compete closely at the top of the standings. The good results that have been achieved by Tottenham Hotspurs have made Spurs fans immediately dream of hoping that Tottenham will win the Premier League. The desire is very big, considering that it has been a long time since Tottenham have won the Premier League.
Tottenham Hotspurs is now one of the strong candidates to win the English Premier League this season, his experience is really needed by the team. Mourinho has tasted the English Premier League title with Chelsea three times. This was achieved by Mourinho with Chelsea in 2004-2005, 2005-2006 and 2013-2014. Jose Mourinho's presence at Spurs also made H. Son, Harry Kane, Eric Dier and Moussa Sissoko increasingly play, H. Son and Harry Kane scored goals for Spurs, meanwhile Moussa Sissoko and Eric Dier were getting better in their respective positions. .
Last week the Spurs managed to beat Manchester City by two goals, Jose Mourinho appreciated his players. They are considered to have executed the strategy nicely. Jose Mourinho's strategy in the match made coach Pep Guardiola unable to do anything about it.