PRE-SEASON - BAYERN MUNICH VS NAPOLI
VICTOR OSIMHEN NETTED A BRACE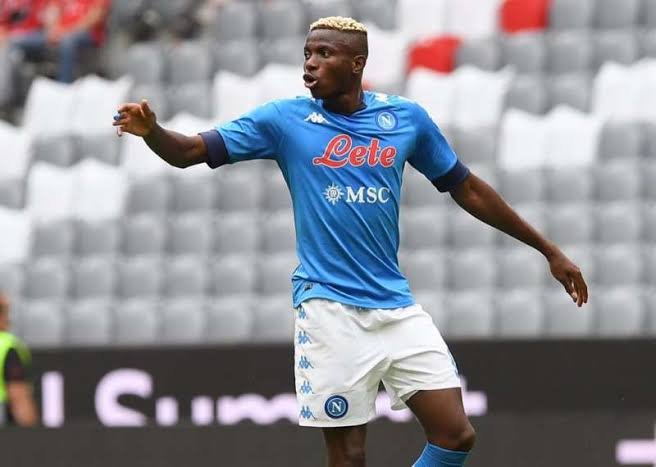 Source
The pre-season game between Bayern Munich and Napoli ended was a game to watch. Bayer was humiliated by a 0-3 defeat by Napoli..
The Nigerian centre forward victor osimhen proved to be unstoppable as a bags brace in the game which was scored in the second half, say 69th and 71st minutes and he was substituted in the 81st minute, the 22-year-old striker has been at his peak of performance since the pre-season started, having scored a total of seven goals in three matches, isn't that tremendous?
In the 85th minute, Zinedine Machach sealed the scoreline 0-3 with a nice strike.
What a humiliation!!
SCORELINE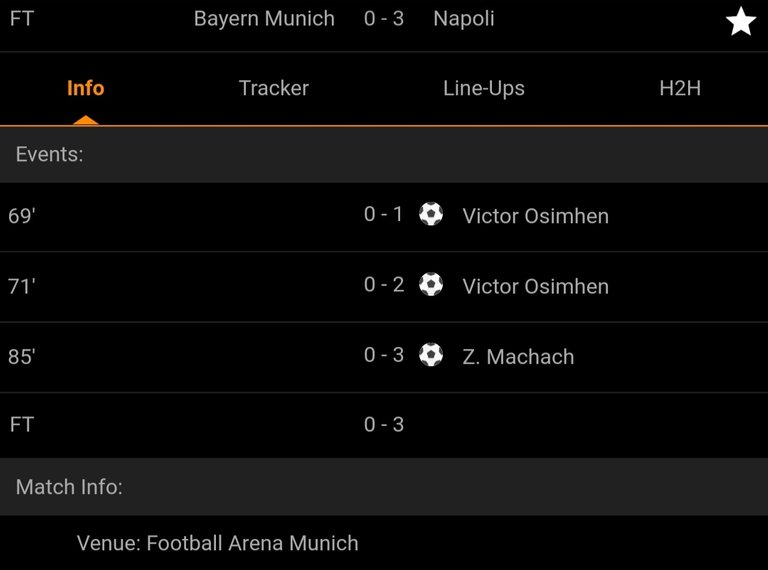 I believe Victor osimhen has more wonders to perform when the italian league begins..
---
---