Frankly, I am proud of Takumi Minamino. Today, his huge contribution gave the win for Liverpool over Osasuna on friendly match at Anfield Stadium. He was playing very well on the left flank. Today he scored one goal, one assist and then set up Firmino's second goal. Taki is playing pretty well in pre-season.
I hope he will have more playing minutes to show his performance. Taki is a superstar, the first Japanese to play for The Reds. I believe he has got used to Liverpool environment and Premier League. Jurgen Klopp should play him regularly this season.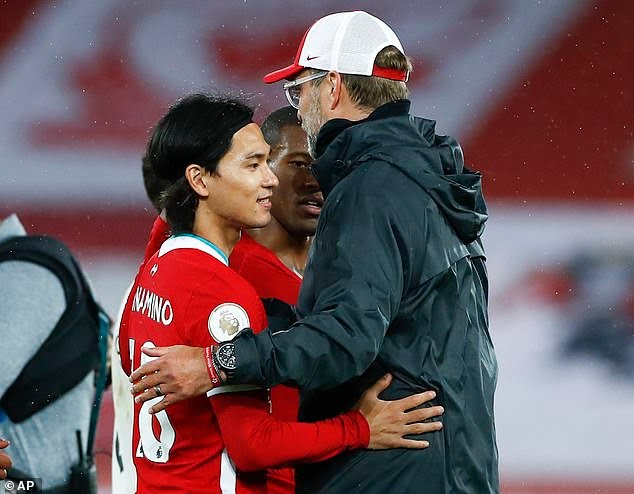 Source
If you watch the match against Osasuna, you have been seeing how Minamino playing. He looked much more confident than last year. I think, he really get used to Premier League after loan to Southampton last season.
Will Minamino shine this season? It really depend on the minutes to play. I am pretty sure, Jurgen Klopp has seen this and he is already thinking how to manage Minamino as he need more talented players to play this season.
Jurgen Klopp makes promise of long-term Liverpool role for Takumi Minamino as Japan star continues to struggle for game time: 'His time will come, no doubt.Source