Pandemic of Covid-19 is still going on, but some countries have been able to handle it through lockdown and vaccination, including England. Last year, it was not football without fans in the stadium. I think this season would be different, fans are going back in stadium, as we seen in the match of Liverpool vs Osasuna. Thousands of Liverpool's fan were watching live at Anfield. As we know that, without fans, football game is not entertaning.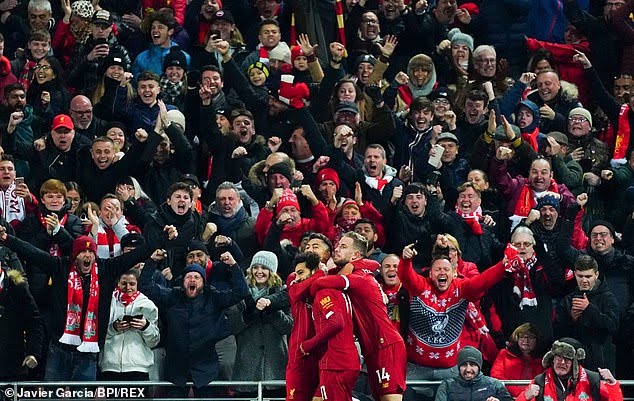 Source
Fans in stadium are like stimulants for player. They could give players extra motivation in playing, and to win a game. As a fan of Liverpool, I would be jubilant to watch the live broadcast when the fans are there, in Anfield which is located in Merseyside. The capacity of Anfield Stadium is about 50 thousands seats. And you know, Anfield is the seventh largest stadium in England.
When fans could come back in stadium, the club will have some benefit from selling the tickets. And fans will get some entertainment in the week end by supporting their team and players.