For me it was very surprising that Liverpool only won 4-3 against a newly promoted team Leeds United in their first match of the season. Moreover, the match was held at their headquarters, Anfield Stadium. This thin victory could be a form of alarm for Liverpool.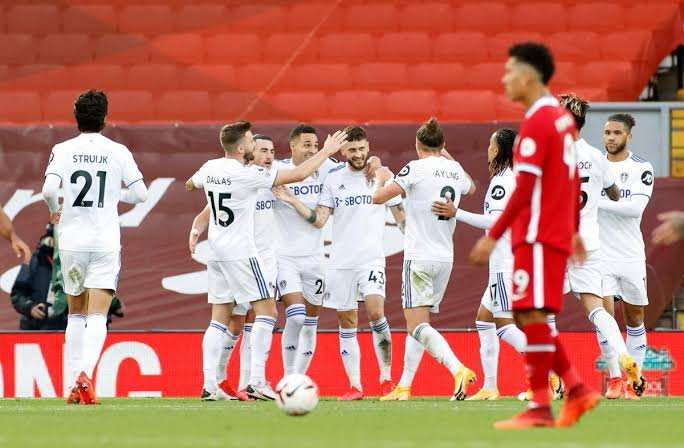 Source
The Leeds United's players are not that famous except their manager, Bielsa. Bielsa is known as a cold-handed manager. I have heard about him long time ago. So, why did Liverpool only win narrowly? Is it because Bielsa is too great?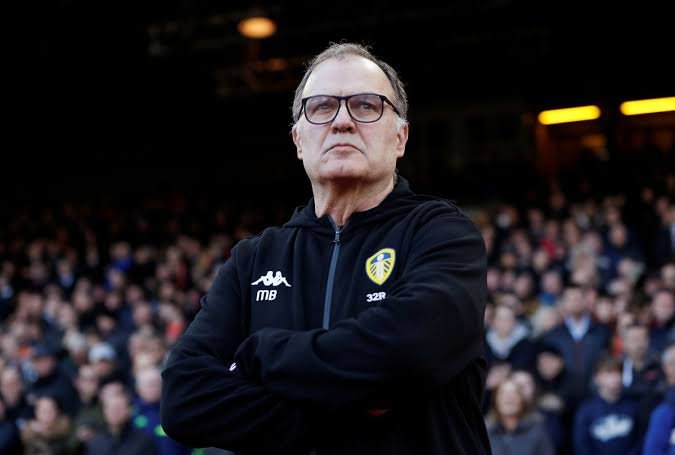 Source
There are some problem should addressed. As a Liverpool fan, I am so worried about the way Liverpool played against Leeds.
However, Liverpool is the champions of last season. I am not satisfied Liverpool was conceding 3 goals and winning narrowly? For me this is not feasible. Liverpool should have won easily against Leeds United. There should be no conceding. But they may won 4-0 against the newcomer team.
Luckily there was Mohammed Salah who scored 3 goals. And he is still a sharp attacker for Liverpool. I am afraid that if Liverpool's attacker like Salah, Mane and Firmino are absent to play, Liverpool will not have a parity substitution.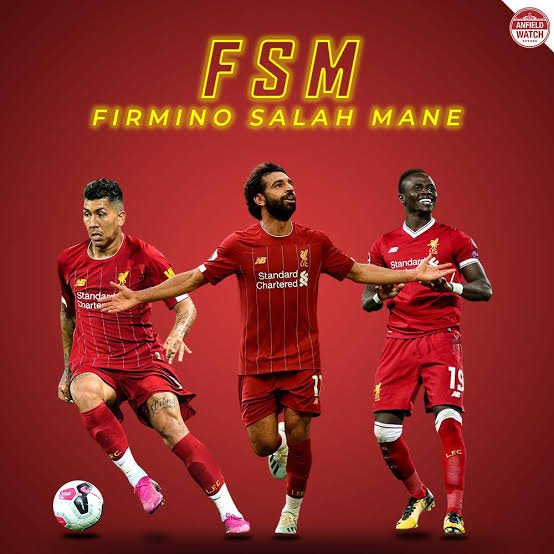 Source
I may say Liverpool need to sign some more forwarder. They must not only rely on Salah, Mane and Firmino. I confess that they are one of the best attackers in the world. But who know they get injured or other problem that make them should sit on the bench.
I have long been a Liverpool fan. I could say that I have a fan of The Reds since I was a teenager. When I was in high school. I remember that how Michael Owen, Robbie Fowler, Steve Mcmanaman played on the stadium. I liked them so much. But you know, I wait for a long time to see Liverpool lift Premier League trophy. It's the last season that Liverpool break the curse. They won The Premier League Season in the pandemic days. They won behind the door, no fans could witnessed them on the stadium.
That's why I still hope so much Liverpool may win EPL trophy again this season. Is it possible? Frankly, I am quite worried when seeing them only play 4-3 against Leeds United, a newly promoted team. I am not sure if Liverpool could stay on big four if they played like that.
Let's see the player statistic of the game Liverpool vs Leeds united last week. Only Mohammed Salah got 9 mark. As he scored har-trick in the game. He was a hero for Liverpool. He was the man of the match. I could not imagine if Salah was not scored hat-trick, Liverpool could be lost at their home base, Anfield Stadium.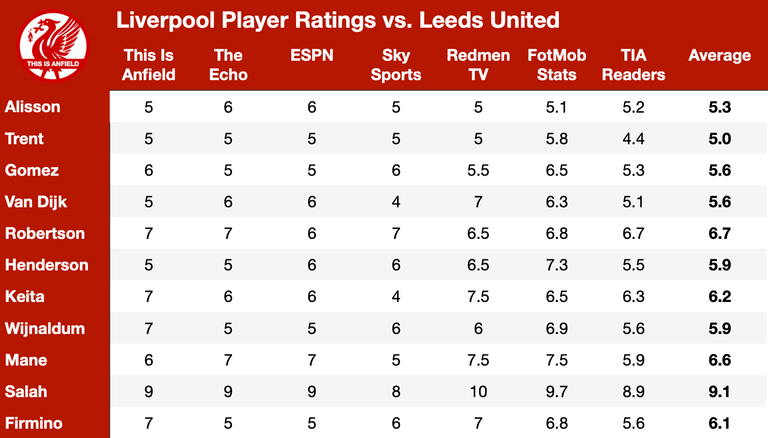 Source
But, I still believe Jurgen Klopp will do something to solve the problem that may be faced by Liverpool's management and players. One of good solution, I think Liverpool should sign some more quality players. They need not only some quality strikers but also for other position.
Okay, the game against Leeds United was the first match of the season. I hope Liverpool could take some lesson from the game last week and may play well in the next games. The race is still so long. This weekend Liverpool will face Chelsea. It's a big match. Honestly, I am a bit worried if Liverpool could win the game.
So, as a Liverpool fan, what do you expect fo our team this season? I still believe Jurgen Klopp and players will react positively to run the season. They must win the second EPL title after 30 years.