I don't expect Tukey got lost to Italy that huge score 0-3. I admit that Roberto Mancini's side is just to superior with the Italian style football. It's for sure really hurt for Turkey. I was predicting the match was going for draw. But, as we know Italy is a great team in Europe. It's so hard to beat them, moreover they are playing at their home. So, congratulations Italy!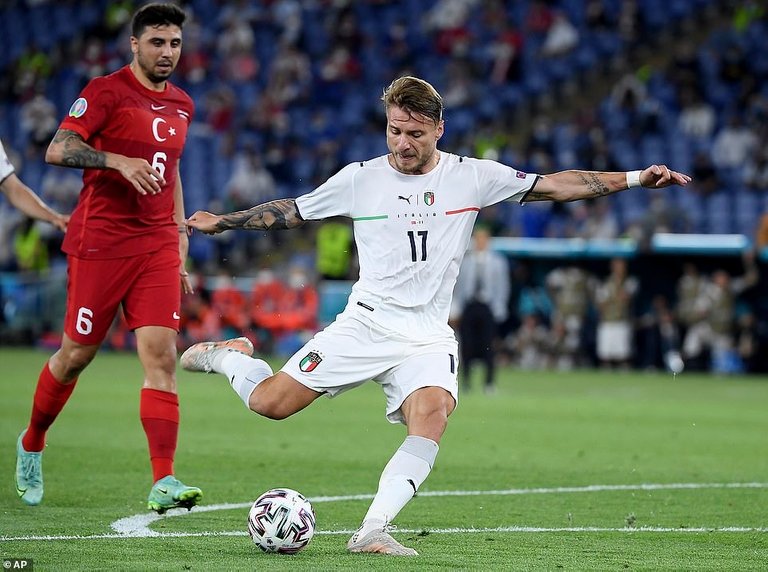 Source
I have visited both countries few years back before Covid-19 pandemic. I love both them. I visited Roma in 2017, and Turkey in 2019. It's a great traveling experience I had as I am departing from Jakarta, Indonesia. Knowing Italy beat Turkey 3-0, made me hurt in one side, and happy at another side. That's why I hoped the match should be draw to share their points.
Roberto Mancini a Great Manager
Mancini is a great manager. I believe he will bring Italy further in Euro 2020. I still remember how he won Premier League for Man City in 2012 when he beat QPR 3-2 in the last minutes. It's one of the greatest moment on football ever.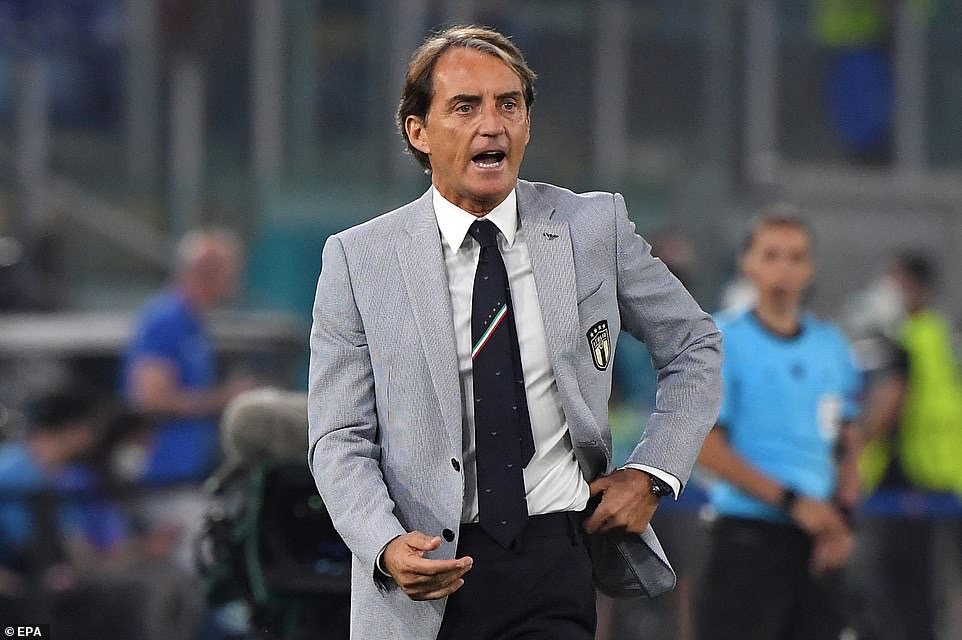 Source
I am pretty sure, Italy will go to next stage, and trying to win Euro2020.
On The Top of Group Already
Yeah, winning a game and have three points, Italy is on the top of group table now.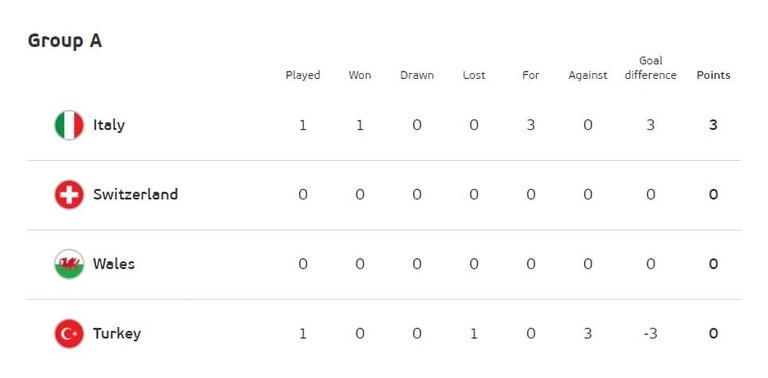 We would see how Italy beat Wales and Switzerland in the next matches. It would be really fun, I am excited to wait the final score.