It's really great for Manchester City to win the first leg of Champions League Semifinal against Paris Saint Germain, the French side. What made is special becuase The Citizens won then in PSG' home base. It's away game for Man City. I watched the game on Live Broadcast, that Man City players playing so well. They were mastering ball possession, that made PSG's player looked to lost in their tactic.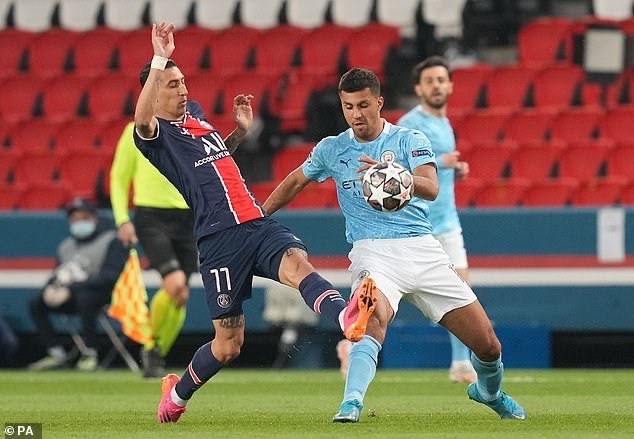 Source
As a Premier League fan, I was a bit worried when PSG scored and lead the game. I just hope Man City could beat them, and fortunately Man City players were playing pretty impressive on the second half. And Kevin De Bruyne sent a shot on goal to eaual the score. It's in!
Pep Guardiola's side looked so impressive and hold the ball longer, that made PSG players looked a bit frustrated. I know that Pep's side is so good at holding the ball, to make short pass, and long pass as needed. The second goal for Man City by Riyad Mahrez made PSG side getting more panic to play, and looked to lost their tactic and strategy.
The winning of Man City over PSG on first leg, open them the big chance to road for the final. If they go to final, and Chelsea also do. It will be all England final. If this happen, Man City could be the winner.
Hopefully, all England final would be going to happen, the the trophy will back to England again. It shows that The Premier League is the best league in the world.