Liverpool will play away in Old Trafford on the weekend to face Manchester United. Liverpool now is in struggle for being one of big four. Liverpool really need to set in big four to qualify for The Champions League next season. It's so challenging for Jurgen Klopp on how he will lead his team. While Manchester United is already set as one of big four teams, though the chance is small, they are still trying to win Premier League. I am pretty sure The Reds Devils will be all out to beat Liverpool, moreover they will play at their home.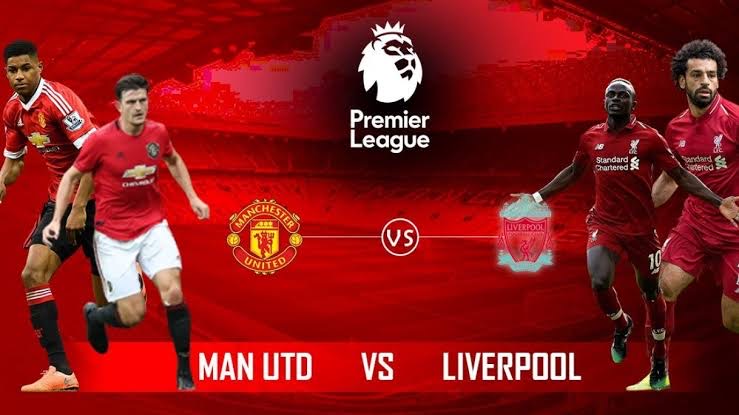 Source
Liverpool is really unlucky this season, they win nothing, and in struggling hard to place themselves for the Champions League. I can feel they are a bit frustrating when they have to face Man United in the crucial moment like this. I just hope The Reds players will play very well to beat Manchester United.
I believe they will try their best. Mohammad Salah, Sadio Mane dan Firmino look pretty fit, as I saw them training in a news by liverpoolfc official site. The players are so energetic, and ready to fight against Man United at Old Trafford on the weekend, Sunday May 2, 2021.
Let's Look at The Table
If we analyze the table of standings, Liverpool have very little chance to win for big four. Chelsea will try very hard to maintain their position. And West Ham will also fight for the position. Here, Chelsea and West Ham will compete very hard too. Everton and Tottenham will also try their luck to proceed in big four. Everton have just played 32, one game less than Liverpool. If they win over Aston Villa this weekend, and Liverpool lost to Man United, Everton will make their position better in the standings.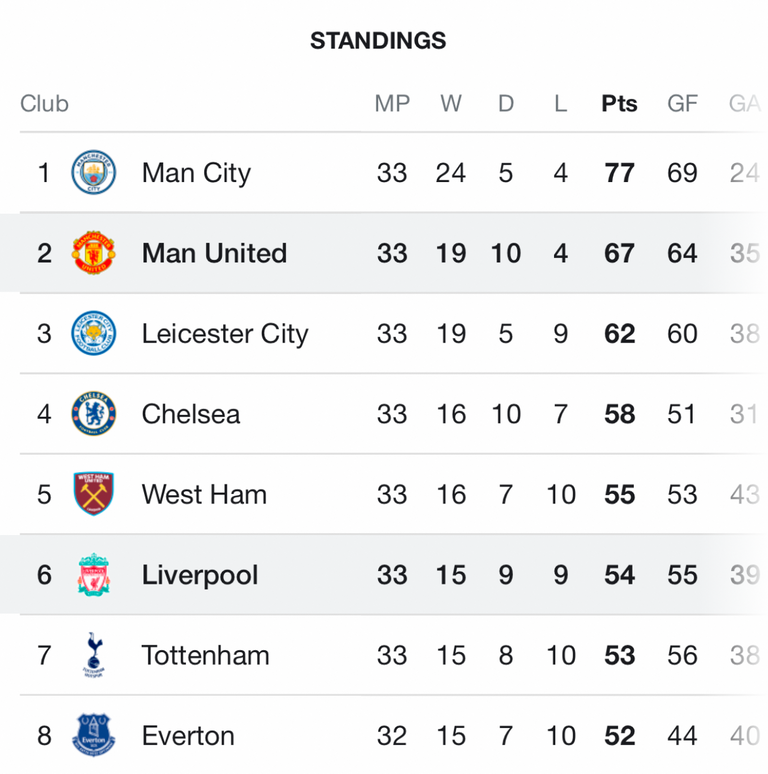 As a core fan of Liverpool, I really hope The Reds players would play their best to beat Man United in Old Trafford. The ball is round, the chance is always there.