I watched the live broadcast on television of the match Manchester United vs Crystal Palace at The Coffee Beans Shop, Bireuen. I found Manchester United beated easily by Crystal Palace. It is very unfortunate, a team as big as Manchester United lost at home to a striking score of 1-3. Isn't this really painful? Something very weak we call it "letoy" in slang of Bahasa.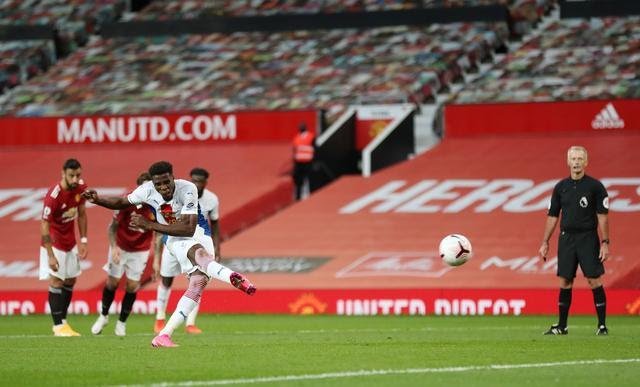 Source
The match was quite slow and not much creativity of playing, where several chances were created by each team. A surprise occurred in minute 7 when Townsend tore De Gea's net. I saw that Townsend and friends did better than Solskjaer's men.
Manchester United were helpless, humiliated by Crystal Palace. Indeed, The Eagles played nicely at the start of this season. They also won over Southampton last week. Is this the revival of Crystal Palace under Roy Hodson? I believe the cool-handed coach has brought Palace as a new challenger in the Premier League.
Wilfred Zaha Scored Twice
I think anyone will have no reason to deny that Wilfred Zaha played a very vital role in the match at Old Trafford. Why not, not concocting two Crystal Palace winning goals. He scored two goals on minutes 74 and 85. Zaha is one of most valuable player of Crystal Palace.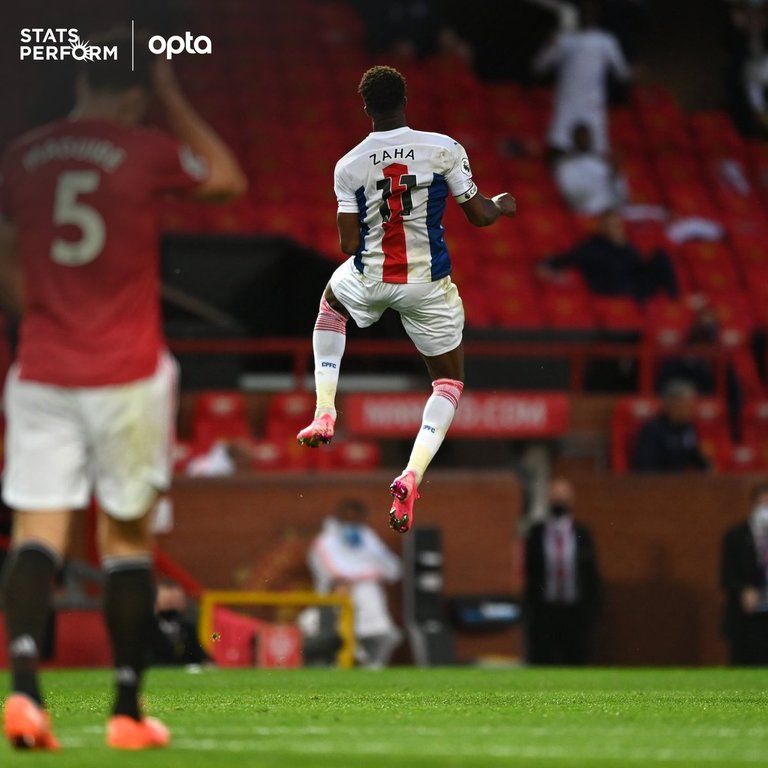 Source
Wilfred Zaha is a talented player. He may run so speed. Zaha has Crystal Palace in his blood. He played for Palace in competitive league, but he moved to Manchester United in 2013. Then he went back again to Crystal Palace. It was the best decision he was taken.
I have no idea what was Saha's feeling. He was a Manchester United player and biw he scored twice to his former club. Saha was signed by Ferguson. But later, he was sold back to Crystal Palace. And today he made a nightmare for The Red Devil.
I am still hard to believe how could Manchester United played very weak and looked doubtful when defending or attacking. I think they need some supplement to boost their energy.
Roy Hodgson Factor
I personally admire manager Roy Hodgson. He is now 73 years old and has a lot of experience since he has managed many clubs in many countries. He is a veteran now and leads a young squad of Crystal Palace. I still believe Crystal Palace players follow everything instructed by the manager. That finally they hammered Manchester United in Old Trafford. I am sure the manager is so content today.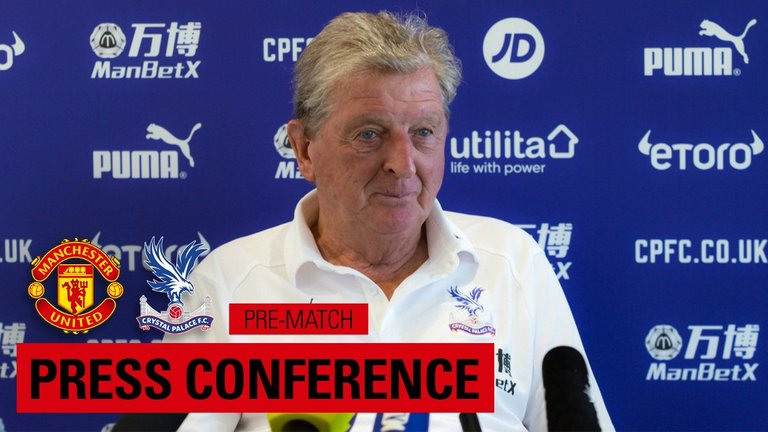 Source
Roy Hodgson is one of my favorite managers. I hope he may bring Crystal Palace further on the Premier League table. He is one of the factor that The Eagles hit The Red Devils.
Manchester United's manager, Ole Gunnar Solskjaer must correct his defending players to play well in the next match. Manchester United is a big team, they must show that they are deserved to win every games.
I don't know what will happen to Manchester United if they are still playing like this when they face big teams like Liverpool, Manchester City or Chelsea. I am afraid they would be hammered so badly. I hope Manchester United no more "letoy" in the future.