Oxford United is a football team of England League one. I am excited to make a post about this team as one of their stake holders is Indonesian Businessman: Anindya Bakrie. It's good to know that Oxford is on play offs to the next level of league. But, Oxford United were beaten by Blackpool is semifinals. And finally, Blackpool won the final after winning against Lincoln.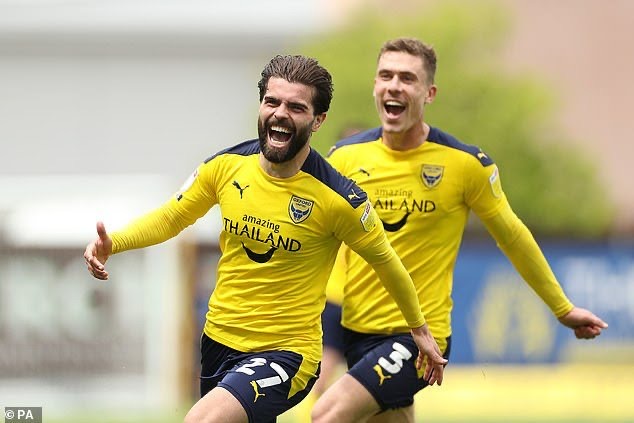 Source
"We are grateful that Oxford United can play brilliantly in the last game of the season. A convincing 4-0 win against Burton led the Yellows into the playoffs for the second time in two years," Anin said in an official statement reported Monday.Source
I think Oxford United has many potential to play in the Championship. Not this season, they have to try again next season. It's better for them to win the League One, which is automatically making them play in the next level.
It's hard to do, but they have to try it. Even League One is the third level of league in England, but the competition is so tight as well. Both manager and players must work so hard to win any single game they will play.