I just staked 2 millions more SPORTS to my Sportstalk account (@razackpulo.sport). I really love the platform, so that I joined Sportstalksocial since the beginning and I keep staking SPORTS, and now I have already 47 M Sports staked. I hope I could stake more and more to reach 100 M Sports Power.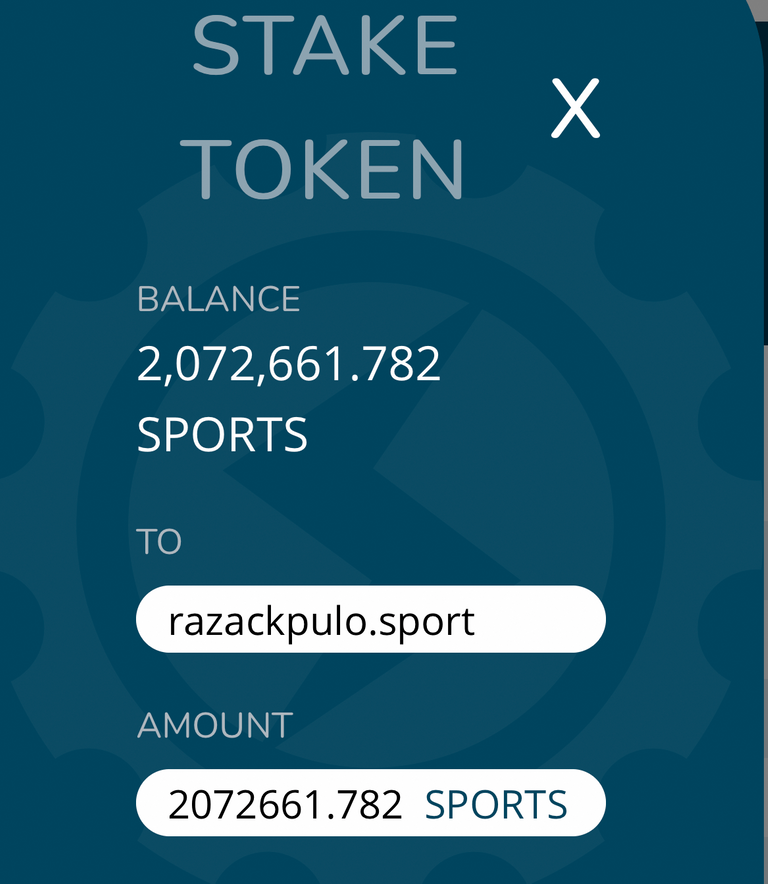 The life is like a race, and I like Sports since I have to do my best to win a game. I also like Sports because all Sports applied fair play. We always try to win a game, however we have to be fair in the same time.
Here the proof of my staking today. I hope you could stake more Sports as well. The Sports Price is now stable at around 0,00015-00020 Hive on Hive-Engine. By staking Sports, we just help to make Sports price more stable and would be up gradually.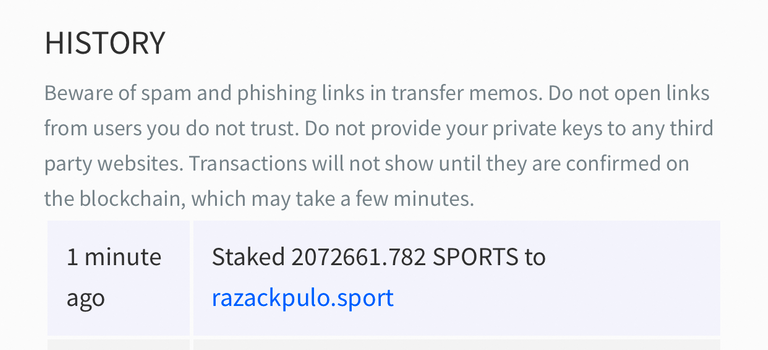 Just leave a comment in this post. I will give you some upvote for your comments. The more interesting a comment, the more bigger Upvote I would give. Have a good day, Sports Men!