When you are in the exam hall, you are happy to see all questions. Maybe after the exam, you are not that happy because you could not give all questions answers or you could not answer everything properly the way you want.
Does it happen to you?
Timing is a very important factor. In the exam, you have to answer all questions in the allocated time. When you are in a fight, the timing to think, understand the situation, and react can change everything.

Someone is a good fight and he won many fights. You usually think he can do better when it comes to self-defense. When you fight in a fighting competition, you still get much time. So in a first-round, you can check out your opponent and set your strategy. From the next rounds, you can apply your strategy and fight.
When you fight for self-defense, it happens very quickly. Most of the time, you don't get enough time to think. You have to react very fast, otherwise, you might fail to defend yourself even though you are a good fighter in the fighting competition.
When you learn martial art, you need to have a clear idea of what you want to achieve. If you want to be a professional fighter and fight in the fighting competition, you have to train for that. If you want to learn how to defend yourself, you should focus on that.
Your awareness, how you pay attention to your surrounding, how quickly you can understand and react can be your best friends for self-defense. As soon as you understand the situation and the attacker's intention, you can quickly decide what to do.
This is something beyond kicking, punching, grabbing, and pushing. And I think this is what makes the difference when you have to fight to protect yourself. So what do you think? Please feel free to share your thoughts in the comment section.
Stay safe. Always be happy!
Image Source: 1.
---
---
About Me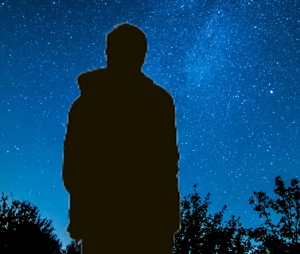 Hi, I am Rezoanul Vibes. I'm a content creator and passionate learner. I write about lifestyle, martial arts, finance, and digital marketing. You can visit my website rezoanulvibes.com. I'm glad to meet amazing people all over the world.
Follow me on Twitter
Watch my videos: 3Speak, DTube, Lbry, and YouTube.
Visit: rezoanulvibes.com
---