Lionel Messi What is your destiny?

The most impressive news of the day and perhaps this market broke.
Barcelona has just announced that Lionel Messi will not stay at Barcelona. What will your fate be?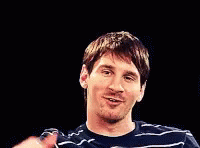 He was recently seen and took a photo with Paris Saint Germain players.
But many say that the destination could be England and many talk about Manchester City.
One thing is certain that Barcelona will not stay is that few clubs in the world will be able to pay their high salary.
What are your guesses?
Where is what your destination will be.

---
---