THE NUMBER #10 ROLE IN FOOTBALL?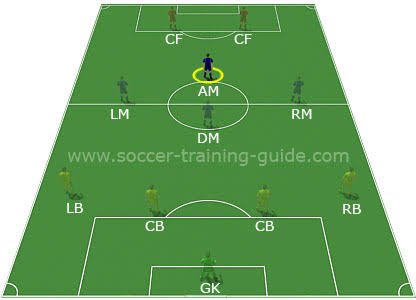 Picture source: soccertrainingguide.com
When I was younger I used to think the number #10 role in football is the central midfielder while the number #2 role is the centre back defender,, little did I know jersey numbers say different things from the actual positions, my poor innocent young mind, smiles... Whats the number#10 role in football? Yes you! The question is yours,. You seem confused are you? No need, I will clear that doubts as you proceed. The number #10 role is the attacking midfielder, the attacking midfielder moves between the midfield and offensive line, these kinds of players are good with dribbling and can score goals at any given time and angles, the likes of LIONEL MESSI, KELVIN DE BRUNYE, BRUNO FERNANDRS, to call but few... Oh yes you can also call them a false 9, The attacking midfielder is an important position that requires the player to possess superior technical abilities in terms of passing and dribbling, their main role is to create good shooting and also goal scoring chances using their technical skills by making superb passes and crosses, attacking midfielders also try to set up shooting chances for themselves by creating a give-and-go or 1-2 with his teammates, Attacking midfielders may also make runs into the opponents' penalty area in order to shoot from another teammate's pass. Attacking midfielder is commonly the team's star player and they often wear the number #10 shirts.
---
---