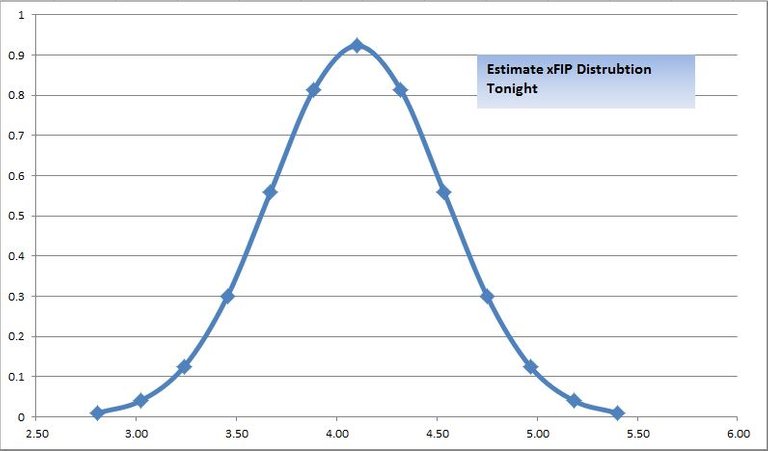 It's been a bit...you know how life goes. Always something that gets in the way with plans. But hey, I survived (I think?), and I'm back.
I think what I'll do is share my draft strategy each day before the games, and then review how I did each day thereafter when I can. With that said...let's take a look at the chart above a bit more: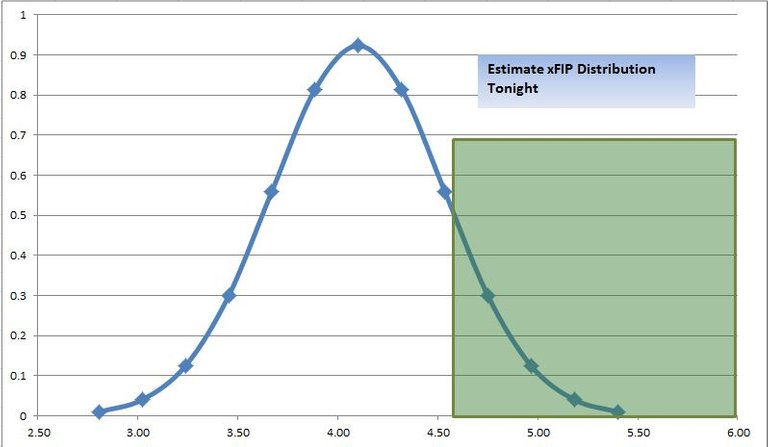 Above is distribution curve of tonight's total expected xFIP by team. I spoke to team xFIP last time through...roughly, it's a combination of a starting pitcher's xFIP and relief pitching staff's xFIP. The higher the total xFIP, the more runs the opposing team should score. In theory, at least.
The chart was built around the following table: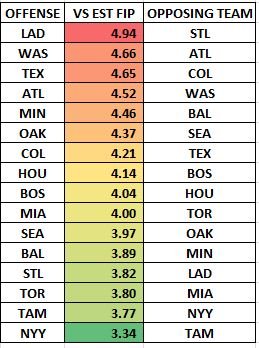 All things being equal, team's like the Dodgers should score more hitter fantasy points for me than the Yankee hitters. Again, this is just a simple strategy...I'll follow up with results tomorrow.
So...with that said, and this chart in mind: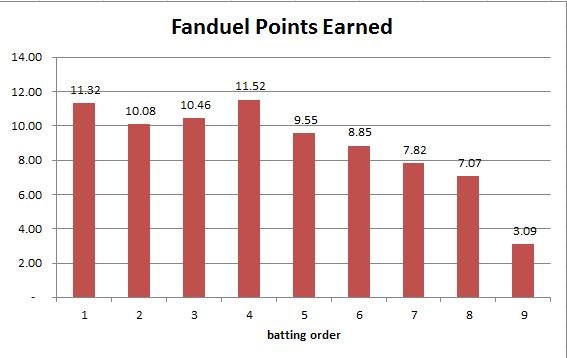 I will be focusing on getting hitters in the:
1-4 spot on teams...
The Dodgers, the Nationals, the Rangers, and the Braves
Easy enough, right? We'll see. I am entering in one GPP game and one 50/50 game. Wish me luck! And good luck to you tonight if you are playing as well! Thanks for stopping yet again - go Brewers (just kidding, they have an off day).