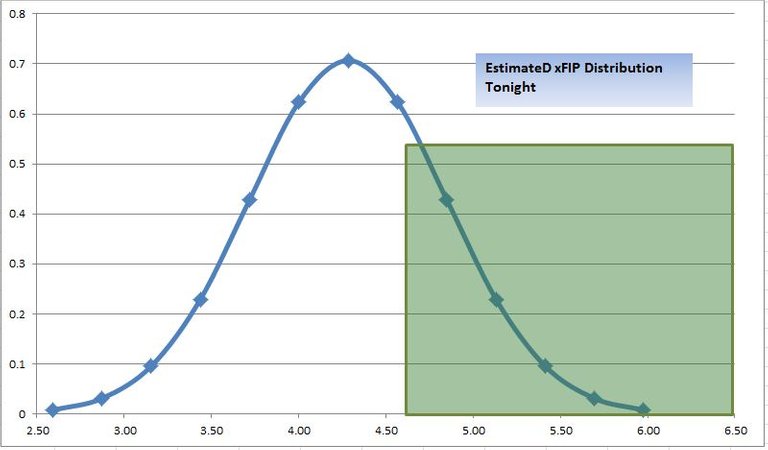 Tonight's "bad pitching teams" have been adjusted with starting probable pitcher xFIPs and updated relief pitching xFIPs. We actually should have more runs scored tonight than last night; xFIP moved from a mean 4.10 to 4.28. Let's see if that actually happens.
Last Night's Results
Here is an update table from last night's games. I placed Fanduel points scored by batting order next to my estimated xFIPs from last night: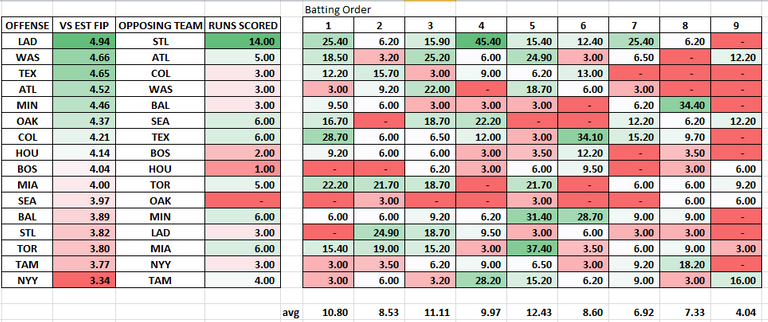 The Dodgers did the most damage last night against St. Louis. Bellinger, who batted in the 4th spot, won many entries last night. Of course, I didn't draft him...of course. You can see how the point distributions played out last night based off of estimated opposing pitching xFIPs. Green is better; red is bad.
My entry was as such: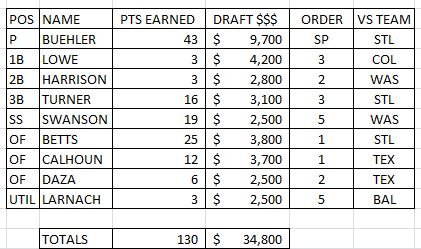 I should have gone 1,3, and 4 with the Dodgers, then filled in the rest. I messed that up; but, I did win my 50/50, despite losing my GPP. Buehler was a no-brainer for me giving his K/9, xFIP, and chance to win against the awful pitching Cardinals.
Tonight's Main Slate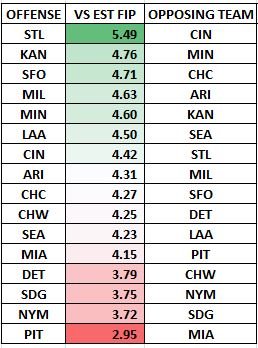 I'll be targeting batters 1-4 again tonight on the Cardinals (don't judge...I despise them as much as you), the Royals, Giants, and my beloved Crew. I will also take a look at pitchers going up against Detroit, San Diageo, the Mets, and those Pirates. We'll see what it looks like.
I'll continue to accumulate stats and start rolling out different metrics too, each day; thank goodness I hate my day job, right?
Good luck if you are playing tonight! And go Crew!