The video clip of Fury Tyson sighted on Instagram brought in some discussion. There is the likelihood of playing down the unification fight with Anthony Joshua but when you see Fury, he has gotten himself in phenomenal shape for the preparation of returning back to the ring.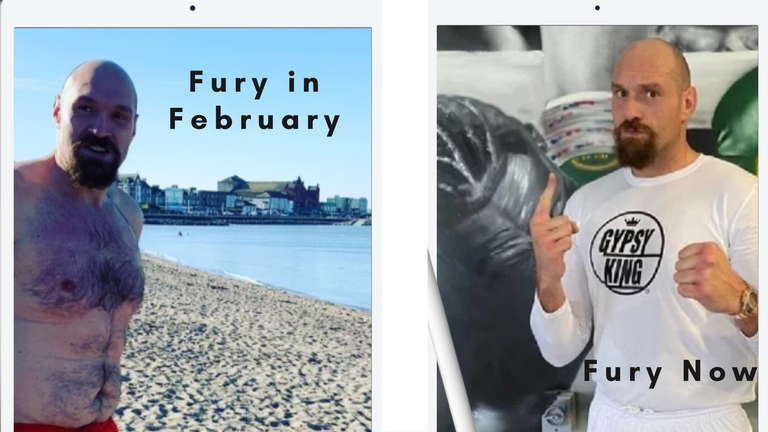 Eddie Hearn, who happened to be Anthony Joshua's promoter has confirmed in March that the two British boxers had signed a two-fight contract with just a venue and date needed before the undisputed clash can be officially announced.
A scheduled planned by Fury was to have two fight this year weather is against Joshua or not, but from the look of things, one will be against Joshua and what happens after the match determine the next move for him, I think!
When you flashback to fight against Wilder, Fury looks trimmer and it's a pointer revealing his preparation for the upcoming fight. A consideration of lean physique goes against his claim when he was interview saying, no training, only drinking 12 pints of lager, if really no training, it means he has completed his mind game with Joshua already.
If AJ (Anthony Joshua) said he's training for the best ever of Tyson Fury, and that Fury will be in top shape for the fight, do you think, Fury will defeat AJ in the coming fight?
Share your view!