The Australian, warner first published his favourite all time IPL XI list.
To a surprising road note, no yuvi, Malinga or Watson is there in the list.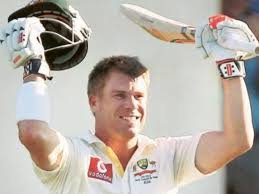 The former Punjab captain and one of the most favourite cricketer of India, Yuvraj is not in the list. I was in fact surprised to see that even Malinga could not get into the list.
we have seen right from the beginning version for being used by most of the team other very good all rounder, but even he is not in that list.
India list richest himself and Rohit to open the innings followed by Kohli and Raina.
The most dangerous to hitters are in position 5 and 6, Pandya and Maxwell.
India list is selected Dhoni wicket keeper. Fast bowler option was given to Starc and Bumrah.
Even Ashish Nehra has been selected on the fast bowling option, I still think Malinga could be the best option instead of Nehra.
Please share what you think about the list.