Did you watch the march today???
Right from the beginning the man in red were playing good with right intention. I think its really unfortunate the tan to lose the match.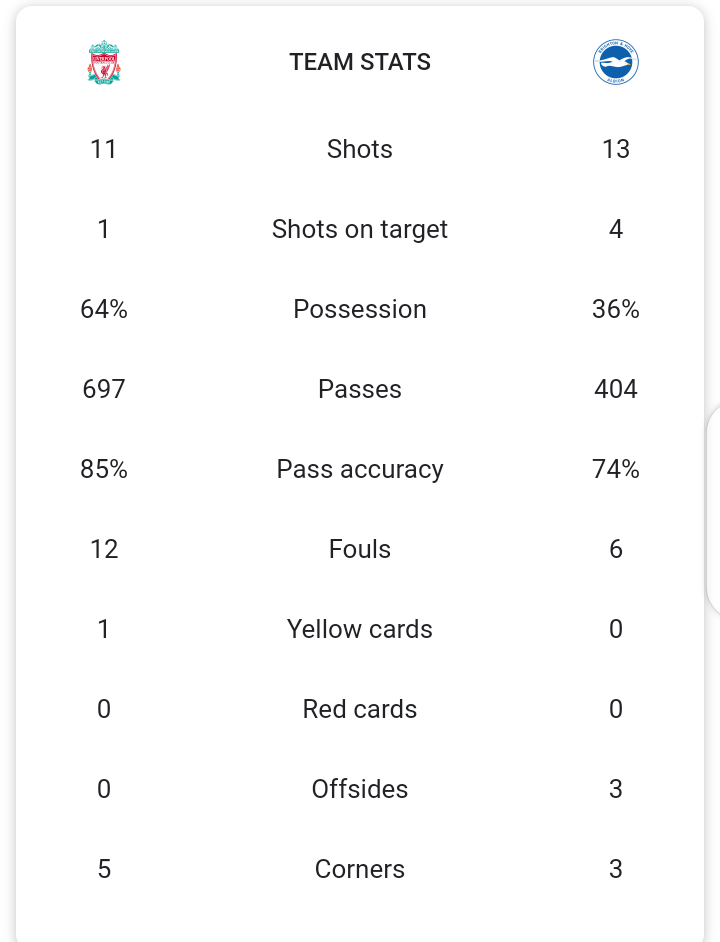 Look at the image above. They has more possession of ball, got corners, also better accuracy in passing the ball.
But may be today the opponent was more lucky.
How to see Liverpool back on track son and win the test matches with big margins.